Photographer Reveals the Humble Beginnings of his Stunning Images
A photographer has revealed what his original images look like when he takes them compared to the final, spectacular edited result.
Photographer and Designer Demas Rusli shared a viral TikTok video of what his stunning and often surreal pictures look like before he alters them — leaving millions of viewers stunned by his photo manipulation skills.
Rusli uses Adobe Lightroom and Adobe Photoshop to edit his photos. The photographer, who is based in Sydney, Australia, says it can range from 15 minutes to 45 minutes to edit a photo.
However, some of his more complicated edits can take several hours.
Rusli tells PetaPixel "I always try to shoot or create images that people have never seen before — whether it is in camera or manipulated in post later on."
"My aim is to always make the viewer question the image and feel intrigued when looking at it," he adds.
"Aesthetically, I always try to have a human figure in my photos to give the image scale and relatability."
'Editing is Art'
In the TikTok video, the talented photographer revealed that one of his most iconic pictures looking upwards at a plane flying between skyscrapers was actually made from a photo using a single apartment building.
The photographer also shared a "before" image of a woman in a mirrored room filled with silver inflatable balls. However, there were dozens of people in the background along with the reflections.
Rusli photoshopped more balls into the photo to hide the individuals in the background making it seem like the woman was the only one in the room to create an incredible, final image.
The photographer then posted an other-worldly image he created from a simple photograph of a plain country road.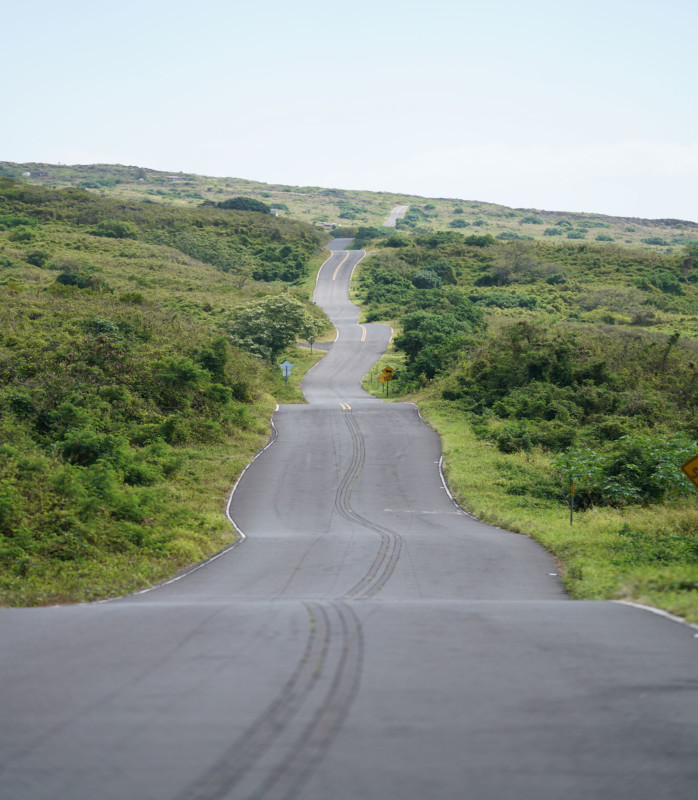 In another example, Rusli shows he transformed a dark photo of a man in a temple into a beautiful portrait by brightening the image and duplicating the right side of the background to make it symmetrical.
Rusli's video has amassed over 8.5 million views on TikTok and social media users heaped praise on the photographer's editing skills.
"Editing is art," a TikTok user comments.
Another viewer writes "This is why I consider heavily manipulated photos as digital art rather than photography."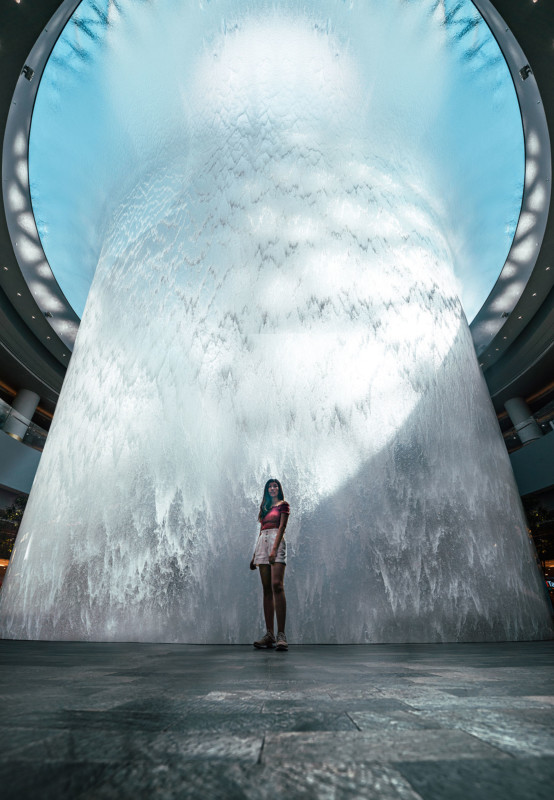 Rusli says he wanted never expected that photo manipulations would receive such a reaction on social media
"I didn't expect such a huge response to it, but it's TikTok so I felt there was a chance of the video going viral," Rusli explains.
"It's been really nice reading all the comments that people leave on the video as well."
He adds "Photography can be whatever you want it to be. To me, photo manipulation is still considered photography since I took all the original photos myself."
"Just have fun, make your own rules and keep pushing your creative boundaries!"
More of Rusli's work can be seen on Instagram, TikTok, YouTube, his website and check out his print store.
Image credits: All photos by Demas Rusli (@demas)