Tamron 20-40mm f/2.8 Di III VXD Review: Tiny Yet Mighty
Tamron's trend of making atypical focal length lenses continues with the new 20-40mm f/2.8 Di III VXD lens. Like previous lenses in its "Frankenfocal" category, this new one is a success in everything that matters, from size, to resolution, to price.
Author's Note: In addition to my review below, my hands-on video, above, has more thoughts, sample images, and sample video.
The 16-35mm focal length is one of the must-have ranges for photographers, as this focal range runs from ultra-wide angle to nearly "standard" and allows it to cover a wide range of shooting situations. Because of this, for some photographers, it is more popular than a 24-70mm. So with that in mind, 20-40mm focal length of the new Tamron 20-40mm f/2.8 Di III VXD is a bit of an odd one.
While 20-40mm is a touch longer than the venerable 16-35mm, it feels more versatile thanks to the added range at the long end and would better suit many photographers that use the venerable 16-35mm class.
For those with a high-end 24-70mm lens, the 20-40mm is more redundant than the 16-35mm focal length, but for those looking for a single lens to tackle wide-angle-to-portrait distances and to do so in a small package, the Tamron 20-40mm is a great choice.
To be more specific, the 20-40mm Tamron is a good choice for the photographer looking for an alternative to owning both a 16-35mm and a 24-70mm lens or the shooter looking for a backup lens to take when bringing both a 16-35mm and a 24-70mm isn't practical.
For example, when I travel with my family, I often look for a small and compact lens since I hate drawing attention with long and pricy glass. I usually shove my camera into a bag along with my family's sweaters or water bottles, and having an expensive piece of glass in a bag with snacks and clothes can lead to damaged glass. I recently scratched the surface of my 24-70mm GM II on a trip, and it's a slight injury that breaks my heart.
While a $700 lens isn't disposable, having some wear and tear on a lens at that price point is more bearable than on a $2,300 lens.
Features
Tamron says of the 20-40mm f/2.8 Di III VDX, "the lens starts from 20mm at the ultra-wide-angle end and covers up to 40mm in the standard focal range." I'm not convinced that a 20mm lens is truly "ultra-wide," but it is wide enough for most scenes—more on this in a moment.
The VDX in the name means the drive uses the company's linear Voice-coil eXtreme-torque Drive, Tamon's latest mirrorless linear motor design. Linear motors are essential in mirrorless lenses as they respond better to the rapid back-and-forth focus tracking that comes with full-time subject tracking.
In shooting, the lens is fast to focus, though that's often the case with wide-angle lenses as they don't have to move large optics around. Even at the 40mm range, eye detection is near instantaneous and tracking is superb.
Tamron refers to the body as having a "high-quality finish," though it feels pretty standard for a primarily plastic lens.
Inside the barrel is a nine-blade aperture, and the elements use Tamron's new BBAR-G2 coating (Broad-Band Anti-Reflection) to reduce flaring and ghosting. During testing, I often shot directly into the sun, and while there was some lens flare with intense sun flares, these aberrations were absent in nearly all intense lighting scenes.
The lens is constructed of 12 elements arranged in 11 groups and includes aspherical and LD (Low Dispersion) elements. The minimum focusing distance is 6.7 inches, and at the 20mm end, the lens can do a 1:3.8 close focus ratio.
This is all to say that the build quality and optical performance of this $700 lens punch way above its weight. And at 365 grams (12.9 ounces), that's both literal and figurative.
Travel Size
The Tamron 20-40mm f/2.8 is designed to be compact; Tamron explicitly mentions the size and weight of its product and marketing materials as a major benefit. The lens comes at 365g (12.87 ounces) and is 85.5 x74.4 mm (3.41 inches x 2.93 inches).
The small size and light weight make it a perfect all-around travel lens. I paired the lens with the Alpha 1 and a7C, and especially on the diminutive a7C, it makes a great, inconspicuous lens.
When traveling recreationally, I prefer a small and inexpensive lens — it's one of the reasons I've traveled on family trips with the Tamron 28-75mm instead of my 24-70mm GM II. The 20-40 is a good travel companion priced about a third as much as a 16-35mm GM. I'm not concerned if it gets scratched.
To be clear, the Tamron does not replace or exceed the performance of lenses like Sony's GM or Sigma's ART lenses, but it's not designed to either. The performance is way better than expected at this price point, which seems to be the case with most of Tamron's newest lenses.
The reasonable retail price also allows many photographers to buy this lens and supplement it with a 12-24mm and still come in lower than the price of the Sony 16-35mm GM.
Shooting Experience
I was skeptical when I started reviewing the Tamron 20-40mm f/2.8. I've got a 12-24mm and a 16-35mm lens as part of my arsenal, along with the typical 24-70mm lens found in just about everyone's bag. I also used the original 28-75mm from Tamron, which I wasn't thrilled with, though I found it to be a good enough performer at its price.
But I've recently used the Tamron 70-300mm in Africa, and my son (who is 12) used the lens to capture wildlife and nailed nearly every shot.
Having enjoyed that shooting experience, I was particularly excited with the performance of the 50-400mm F/4.5-6.3 Di III VC VDX. In that review, I was surprised by the performance of such a reasonably-priced all-in-one lens. Tamron has upped its quality recently without a commensurate price increase.
This brings me back to the Tamron 20-40mm and my initial skepticism. While the focal length seemed a bit jack-of-all-trades-master-of-none, I was happy to try it because I've been impressed with other Tamron lenses of late.
As of this writing, it's heading toward the end of fall foliage season in New York State and one of the nicest times to photograph with a wide-angle lens. Usually, I'd head into the woods with a 16-35mm and a plan to leaf peep, but this time I took the 20-40mm.
I can't say that there's anything I didn't get to capture because I was shooting 20mm and not 16mm. There certainly is some missed width — 4mm at the wider end has a much more significant effect than 4mm at the longer end, which is why a 12mm lens has a much different field of view than a 16mm lens.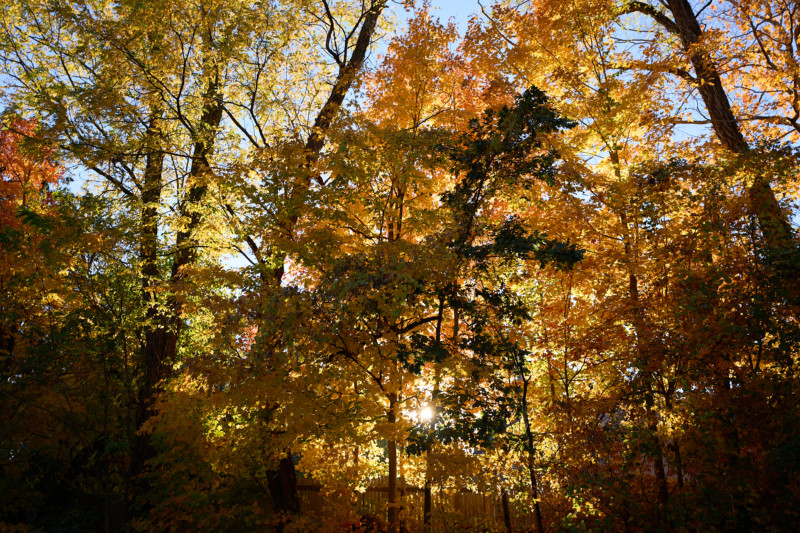 That lack of width felt inconsequential with this lens. Anything I had wanted to shoot wider would have been better captured on a 12-24mm anyway.
I photographed many stands of trees where typically with ultra-wide lenses, the trunks of the trees would appear to warp. But with the 20mm, they maintained an excellent perspective line. At 40mm, there was no noticeable curvature.
From an image quality standpoint, the pictures from the Tamron 20-40mm f/2.8 are superb. I was particularly impressed with the backlit shots as they seemed free from two things I've noticed crop up in several Tamron lenses.
The first thing I noticed is that the typical blue cast that I saw in the 70-300mm and the 28-75mm are gone in this lens (the blue color cast is absent in the 50-400mm as well.) The second improvement is the excellent dynamic range and contrast in these images. Backlit leaves and trunks in shadows can result in very high-contrast photos, and on some Tamron lenses, I've found the contrast to be overly pronounced, even when shooting raw and recovering highlights in post.
Image Quality
The Tamron 20-40mm images are rich, saturated, detailed, and sharp. They're not exactly on par with photos from Sony's 24-70mm f/2.8 GM II, but not noticeable enough that the $1600 price difference doesn't make the Tamron lens the obvious choice.
Sun flare on this lens is particularly lovely, and only in a few shots did the starbursts result in lens flare aberrations. A typical greenish tint and highlight are apparent in the starburst lines, but this didn't happen in all of the shots, and it happened in none of my videos of the same scene.
I also shot with the lens in New York City and tested it on architecture and street scenes. With the great detail of buildings as the subject, some softness is apparent at the edges. Edge sharpness is a tradeoff for a lens with this price point, as the design has (by nature) fewer elements designed to combat distortion at the corners.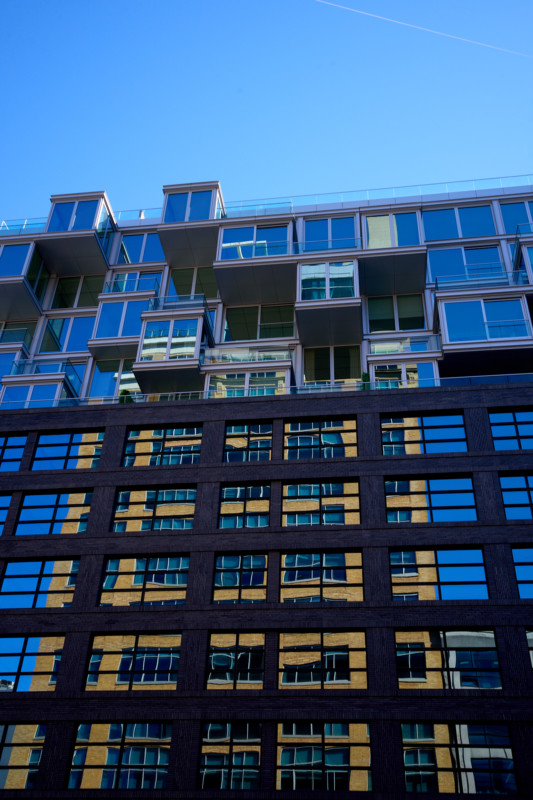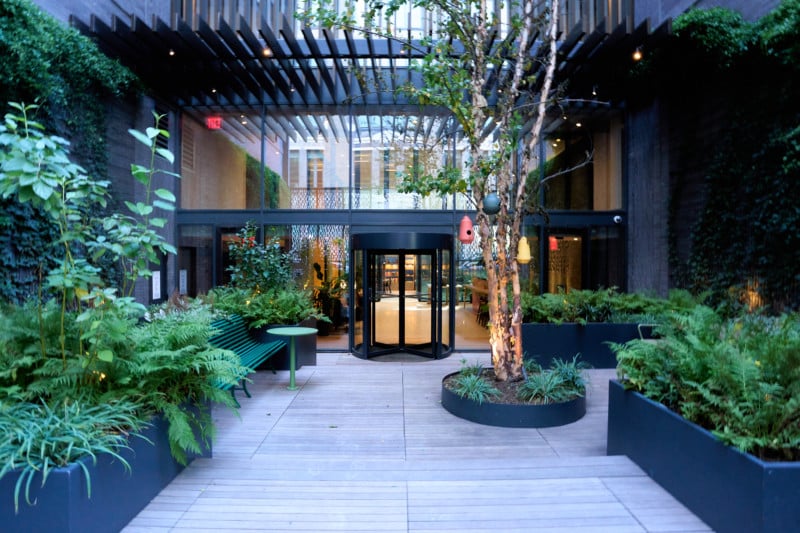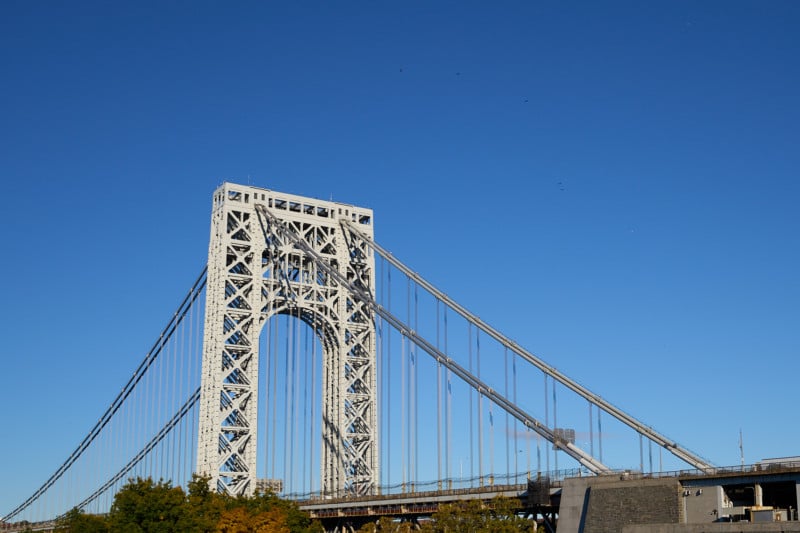 As expected, edge sharpness improves noticeably as the lens is racked to longer focal lengths. Portrait shots are particularly pleasing, the circular aperture renders very pleasing bokeh, and the lens focuses incredibly quickly, at least when paired with my test Sony Alpha 1.
The 40mm focal length makes portraits look more "natural" than a 35mm (although just marginally) as the increased reach reduces distortion on a subject's face. This versatility makes me want to pick the 20-40mm focal length over my standard 16-35mm.
While I wouldn't recommend this as a macro lens, the relatively close focusing distance and good closeup magnification make this an excellent lens for smaller scenes, giving it another valuable trick to make it worth adding to your camera bag.
Autofocus
Most wide-angle lenses have autofocus ranging from acceptable to great, partly because fewer demands are placed on an AF system at wider focal lengths.
The Tamron 20-40mm f/2.8 leans toward "excellent" and is very quick when using Sony's EyeAF and Real Time Tracking. Tamron's development of its VDX linear motor has stepped up (pardon the pun) the focusing abilities of the lenses equipped with this motor. I have found them all to have well-above-average accuracy.
Previously, AF speed was one of the tradeoffs when using third-party lenses. Still, the new Tamron lenses have radically improved the performance of AF, which results in more accurate focus and a much higher hit rate.
Video
I've also been using the Tamron 20-40mm for YouTube work, and it's now my favorite studio lens. The range of focal lengths makes it perfect for wide shots and tight product demonstrations, and the 20mm focal length results in around a 28mm length when shooting in Super 35.
Since 28mm lies right inside the 20-40mm full-frame focal length, the lens is perfect for switching between my full-frame and APS-C bodies and still being able to maintain the same apparent focal length.
In-field video work has also resulted in excellent footage (see the YouTube video above for some samples). However, the lack of built-in image stabilization means that handled footage benefits from active stabilization, the use of a gimbal, or post-processing image stabilization.
This is another reason why the 20mm wide-angle focal length is so helpful, as it's possible to crop (for active stabilization) or stabilize in post to make smooth footage without getting too close to a subject.
Bells and Whistles
At its $700 price, some things are noticeably — though not problematically — missing from the Tamron 20-40mm.
Of note, the lens barrel has only a focus ring and a zoom right. There is no AF/MF selection switch, manual aperture dial, and focus-hold button. The lack of an AF/MF switch detracts from using the lens. In landscape work, I often switch from auto to manual focus, and while I have focus mode set to toggle via a programmable button, this is the only lens I have where I need to use a controller instead of a switch.
I've (almost) never used the focus hold button on a lens to trigger focus hold, but I use the programmable focus hold buttons' programmable features to start things like switching AF modes. Again, at this price, it's not a significant omission.
The Tamron 20-40mm does feature a TAP-in-Console connector port for the company's lens dock. This port allows firmware updates and custom programming to be applied quickly and easily. This feels like a conspicuous entry point for liquids and dust but is otherwise a good way to allow for firmware updates since it's impossible to upgrade third-party lenses via the camera's interface.
The focus and zoom dials are the only things adorning this lens; both are large and easy to grab. The focus ring, as is the case with mirrorless lenses—is "fly-by-wire" and smooth without being loose.
The focal length ring has a claimed 65-degree throw, and although it feels more like 90 degrees, it is comfortable and easy to adjust, even with only one hand.
One Of The Best "Wide" Zooms
The versatility of the Tamron 20-40mm F2.8 Di III VXD makes it an excellent choice for a photographer, videographer or hybrid shooter looking for an affordable, fast lens with excellent image quality.
If you already own a 16-35mm lens can skip the Tamron 20-40mm F2.8 Di III VDX unless you're looking for a capable walk-around lens that doesn't exchange image quality for compactness.
Should you be in the market for a 16-35mm lens, the Tamron 20-40mm is a better option, especially if you have flexibility in the wide-angle range. The lens is an excellent combination of price, performance, and size, and while it lacks bells and whistles, it packs excellent image quality into its tiny body.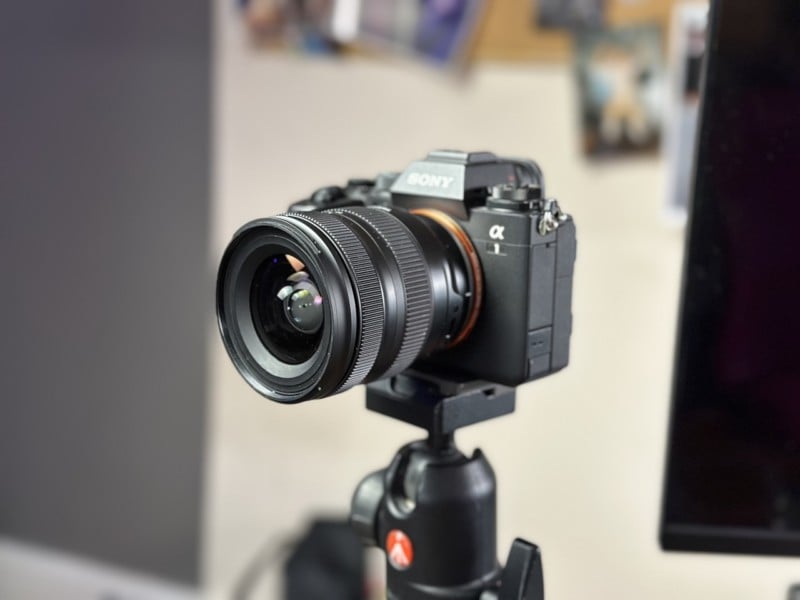 Are There Alternatives?
There are plenty of 16-35mm lenses on the market, but there aren't 20-40mm alternatives. For a photographer needing the extra 4mm field of video at the wide end, any 16-35mm lenses would be a better alternative, and for someone that wants to go super-duper-wide, a 12-24mm lens would be a more practical option.
The strength of this lens is not the wide-angle focal length but the well-rounded zoom range and its versatility at both the wide and standard end of the focal lengths. In these areas, there isn't a viable alternative in a single unit at a similar price.
Should You Buy It
Yes. The $700 price puts this lens into the range of just about any full-frame photographer, and while I don't think it's a good idea to evaluate lenses based on their price alone, the value per dollar of this lens is one of the highest you can find.
---
Disclaimer: David Schloss was formerly in charge of media relations for Sony's Alpha Public Relations agency. While this makes him more familiar with the system, his opinions are his own, are backed by PetaPixel's editorial team, and are not swayed either for or against the company. Previous to his time with Sony, Schloss racked up more 20 years of journalistic experience and he takes his integrity seriously.