OnePlus 10 Pro With 2nd-Gen Hasselblad Camera Launches in the U.S.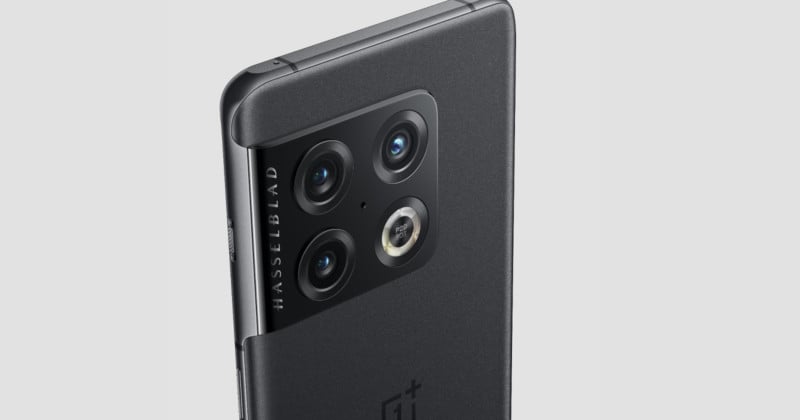 OnePlus has officially launched its flagship OnePlus 10 Pro 5G in the United States and Canada. The smartphone uses the second-generation Hasselblad Camera for mobile and promises the fastest performance in any OnePlus phone to date.
The OnePlus 10 Pro 5G also features a 120Hz display with Dual Color Calibration as well as an array of gaming features powered by OnePlus's HyperBoost Gaming Engine. The exterior of the phone is also different and sports a new design that OnePlus says is both burdenless and stylish.
Second Generation Hasselblad Camera
As mentioned in PetaPixel's original coverage when the phone was first announced in January, the OnePlus 10 Pro features what OnePlus calls the second generation Hasselblad Camera for smartphones. The 10 Pro features support for one billion colors and Hasselblad's "Natural Color Calibration."
All three rear-facing cameras are capable of shooting in full 10-bit color and shoot natively in the DCI-P3 color gamut instead of the standard sRGB.
OnePlus has added a new ultra-wide camera with a nifty new feature: the ability to swap from a 110-degree field of view to a much wider 150-degree field of view. The ultra-wide sensor supports traditional ultra-wide photos but also adds the ability to shoot even wider with the addition of a new Fisheye Mode as well. OnePlus says that the standard ultra-wide photos include AI distortion correction.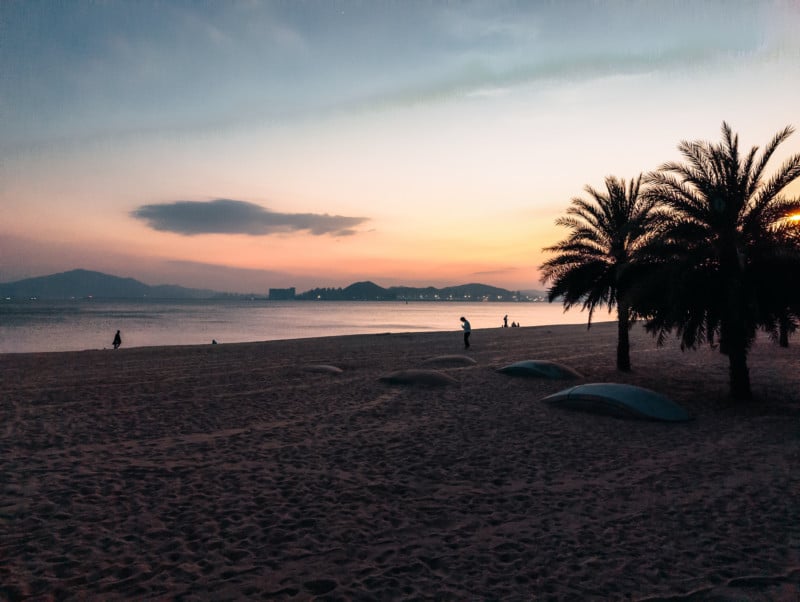 Hasselblad Pro Mode on the OnePlus 10 Pro supports capture in 12-bit RAW on all three rear cameras in addition to the Natural Color Solution. The mode is also supported by a new RAW+ mode that allows photos to be captured in 12-bit RAW while retaining the computational photography benefits that deliver higher-quality photos with more information along with improved dynamic range and noise reduction.
Below are a few examples of photos shot on the OnePlus 10 Pro 5G:
Improved Hardware
The OnePlus 10 Pro uses the latest Snapdragon 8 Gen 1 mobile platform and is also equipped with a five-layer 3D passive cooling system that OnePlus claims is the most advanced cooler ever in any of its smartphones and will help maximize the performance of the processor.
Specifically in North America, the OnePlus 10 Pro supports 65W "SUPERVOOC" wired charging that can refill the smartphone's 5,000 mAh battery from 1% to 100% in 34 minutes. OnePlus also claims that 15 minutes of charging is enough to provide a day's worth of power. Wireless charging is also quite rapid, and it can work with a 50W wireless AIRVOOC charger to go from 1% to 100% in 47 minutes.
The OnePlus 10 Pro uses a new 6.7-inch QHD+ display that has better capability to adjust its refresh rate between 1Hz and 120Hz even faster than previous models depending on what content is being viewed. Because of this, OnePlus says that the 10 Pro's display consumes less power than displays that are fixed at 90Hz.
The design of the smartphone is redesigned to merge the phone's aluminum frame into its rear glass panel. The camera module is covered in ceramic that OnePlus says not only feels more premium but provides 30% greater resistance against scratches.
The OnePlus 10 PRo 5G is available in Volcanic Black and Emerald Forest colors for $900 through T-Mobile, Best Buy, Amazon, or directly through OnePlus.