DJI's Osmo Mobile 6 is its Latest Generation Smartphone Gimbal
DJI has announced the sixth iteration of its smartphone gimbal series, the Osmo Mobile 6. The company tries to make it stand out from a crowded market by promising an enhanced experience through a combination of hardware, software, and editing features.
DJI says the Osmo Mobile 6 smartphone stabilizer is designed to be small and deploy quickly. It uses what the company describes as a new ergonomically designed handle and larger clamp that can accommodate big phones and their cases. Weighing in at just over 300 grams, the Osmo Mobile 6 is small enough to be carried in a pocket and has a built-in extension rod that lets users achieve better angles more easily.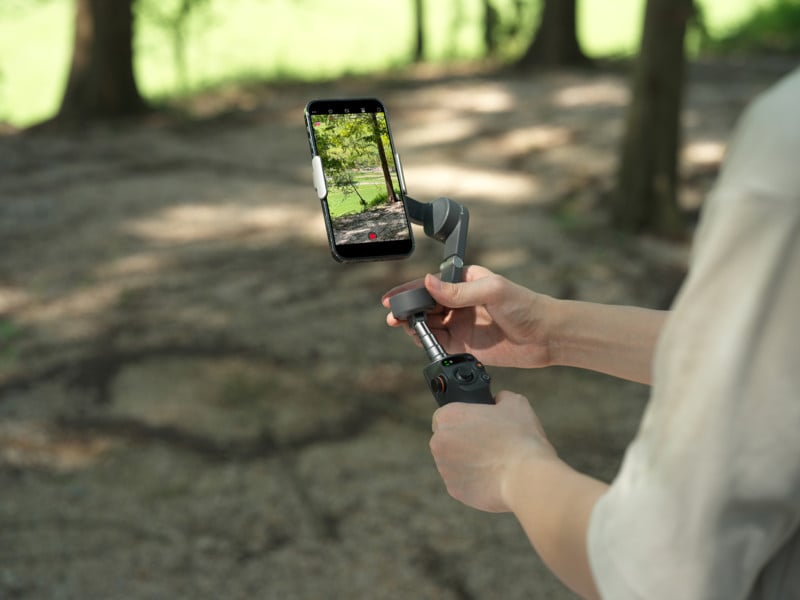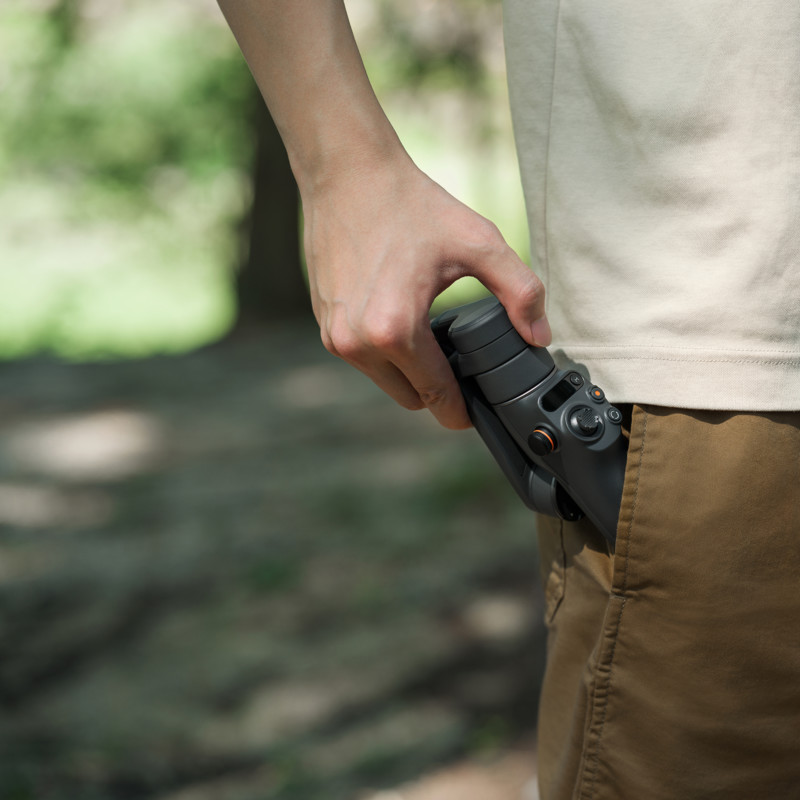 The new stabilizer has a Quick Launch feature that is available for iPhone users. Attaching an iPhone to the stabilizer automatically triggers the Mimo app alert to enter the camera view, which DJI says dramatically reduces preparation time and gets the device up and running three times faster than previous models.
The Osmo Mobile 6 comes with an enhanced version of DJI's ActiveTrack. ActiveTrack 5.0 promises more stable tracking at longer distances and also allows the front camera to track subjects that may turn to the side or spin. The gimbal also features four built-in modes: Follow, Tilt Lock, FPV, and SpinShot.
In Follow mode, the camera view follows the gimbal's pan and tilt movements and stays level during rolls. Tilt Lock makes it so that the camera view only follows the gimbal's pan movement and stays stable during tilts and rolls. In FPV mode, all three axes of the gimbal follow the movement of the handle. Finally, SpinShot lets the user push the joystick left or right to control the rotation of the camera view and create more dynamic footage.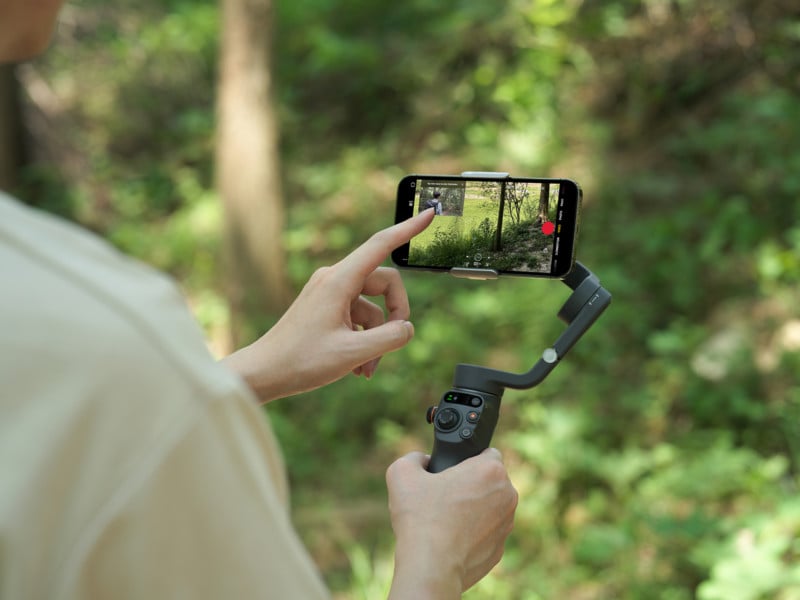 Additionally, the Osmo Mobile 6 has multiple "intelligent" modes: Timelapse, DynamicZoom, Gesture Control, Panorama, and Story Mode. Timelapse, which is relatively self-explanatory, helps creators show the passage of time with three simple templates. DynamicZoom stretches or compresses footage for visual effect. Gesture Control allows users to give commands to the stabilizer through hand motions. Panorama lets users create stitched photos, and Story Mode includes a series of templates that combines camera movements with transitions and soundtracks to help create a finished video.
DJI Osmo Mobile 6 is available starting today for $159 and includes a magnetic clamp, tripod, power cable, and storage pouch.