DJI's Osmo Action 3 has 'Extreme' Battery Life and 4K 120 FPS Capture
DJI has revived the Osmo name and classic design in the new Osmo Action 3, a 4K action camera that features "extreme" battery life, support for vertical video, dual touch screens, and support for live streaming.
The first DJI Osmo Action came in 2019 and featured a very GoPro-like design. The following year, DJI ditched the "Osmo" name and totally changed the form factor of the compact camera in the Action 2. For the third iteration of its action camera line, DJI has not only brought back the Osmo name, but also the original form factor.
DJI says the new Osmo Action 3 was designed to be a single solution for capturing action lifestyle, and the starting point was the battery. The Action 3 features a 1,770 mAH "Extreme Battery" that allows the camera to record for up to 160 minutes on a single charge (in 1080p video with electronic image stabilization off). The camera can also handle temperatures as low as -20 degrees Celcius (-4 degrees Fahrenheit) and can charge from zero to 80% in "as little as" 18 minutes and from zero to 100% in 50 minutes thanks to native fast-charging support — what DJI says is a first for action cameras.
The core of the camera is a Type 1/1.7 sensor (the same size as the one found in a Huawei P20 Pro or a Canon G15) that can shoot up to 4K at 120 frames per second. It can capture at a super-wide 155-degree field of view and is bolstered by the company's electronic image stabilization suite.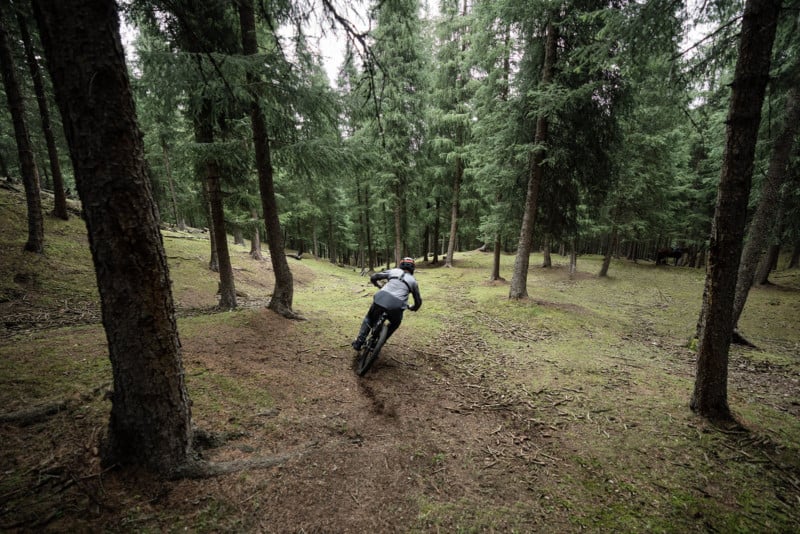 DJI says that an improved heat management system enables it to shoot at 4K and 60 frames per second until the battery dies, which it says solves an overheating issue found in other action cameras. The D-Cinelike Color Mode is available in video, slow-motion, and timelapse modes and the Osmo Action 3 is waterproof at depths of up to 16 meters without needing any additional housing.
The camera has a built-in mounting system that securely clips it to a variety of surfaces and a new horizontal-vertical frame allows it to be mounted vertically to support Instagram and TikTok content.
The Osmo Action 3 also comes equipped with RockSteady 3.0, the company's electronic image stabilization tech, HOrizonSteady, which keeps footage level even during heavy bumps or rotation up to 360 degrees, and HorizonBalancing, which DJI says corrects tilt horizontally with plus or minus 45 degrees for stable 4K 60 frames per second capture.
Finally, the action camera is "the first" with dual touchscreens that make it easy to operate both in front and behind the lens. It also has a three-mic stereo setup that reduces wind noise and supports Wi-Fi livestreaming at 1080p/30, 720p/30, and 480p/30, as well as the ability to pause recording during a stream. UAC/UVC Webcam support offers high-quality video and audio for conference calls and live streams.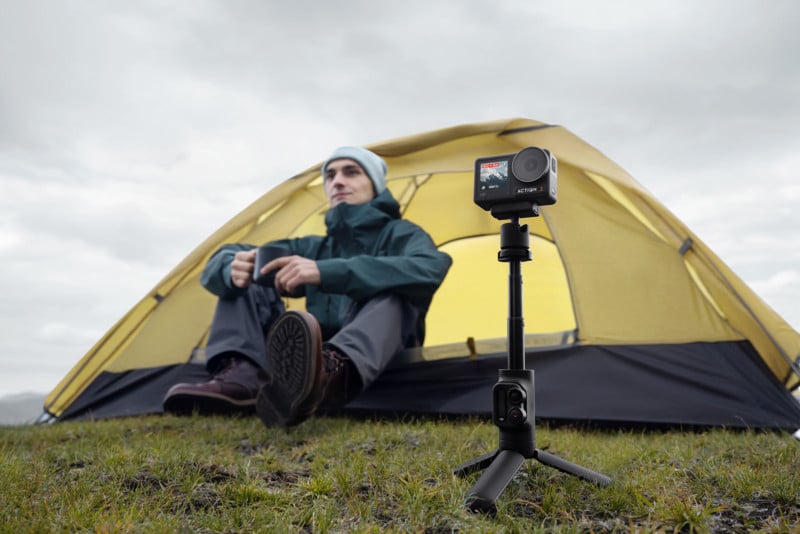 The Osmo Action 3 is available starting today starting at $329 for the base camera and up to $439 with the combo that includes the camera and several accessories.
---
Image Credits: DJI