Judge Dismisses Nirvana's 'Nevermind' Cover Photo Lawsuit Again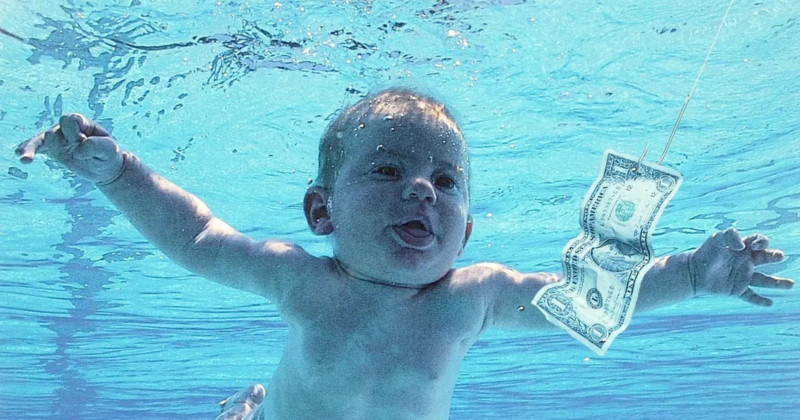 Spencer Elden, the man whose photo is on Nirvana's iconic album Nevermind, has lost a lawsuit he brought against the band after Elden claimed he was exploited as a child.
A U.S. District Judge said that Elden waited too long to claim that Kurt Cobain's band sexually exploited him since he filed his complaint after the 10-year statute of limitations had expired.
"Accordingly, plaintiff's action will be dismissed without leave to amend," said Fernando M. Olguin, United States District Judge for the Central District of California.
"In sum, plaintiff fails to allege that he knew of a violation that occurred while he was a minor or an injury that forms the basis of the claim within ten years of filing this action."
Elden first filed the lawsuit in August last year when he was seeking $150,000 from 17 named defendants who included band members Dave Grohl and Krist Novoselic, as well as Cobain's former wife Courtney Love.
The case had already been dismissed by Judge Olguin in January because Elden's legal teal did not file an opposition to a request by Nirvana's estate in time.
Elden had filed three versions of his complaint, and Judge Olguin's latest dismissal prevents him from filing a fourth.
"We are pleased this meritless case has been brought to a speedy final conclusion," says Bret Deixler, a lawyer for the defendants.
However, according to CNN, Elden's lawyer has said that he plans to appeal the dismissal.
What is the Complaint?
31-year-old Elden alleged "commercial child sexual exploitation" against the iconic grunge band Nirvana.
His attorneys said that the image of him as a four-month-old baby swimming underwater with a dollar bill in front of him was pornographic and he had suffered "lifelong damages" as a result.
An amended complaint said that he endured "lifelong loss of income earning capacity, loss of past and future wages, past and future expenses for medical and psychological treatment, loss of enjoyment of life, and other losses to be described and proven at the trial of this matter."
Spencer Elden, who was famously photographed as a baby for Nirvana's Nevermind album cover, is suing the band for child sexual exploitation. Just five years earlier, he recreated the photoshoot for the album's 25th anniversary: https://t.co/YEbBXUCfs3 pic.twitter.com/yv9SCphqOi

— CONSEQUENCE (@consequence) August 25, 2021
Elden has had a rocky relationship with the iconic photo throughout his life, he recreated the image for the album's 15th and 25th anniversaries. He also has the word Nevermind tattooed on his chest.
In 2007, he told the Sunday Times that he found it "kind of creepy that many people have seen me naked … I feel like the world's biggest porn star."
He has also said that he is asked to attend events with the label "Nirvana baby."