Festival La Gacilly-Baden Photo: The Largest Outdoor Photo Festival in Europe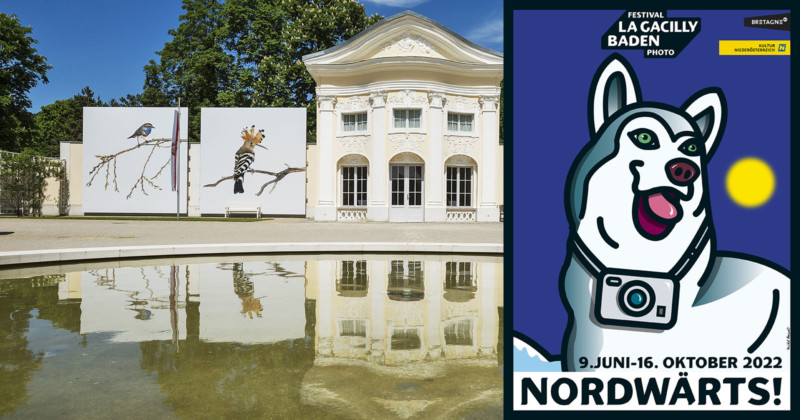 The Festival La Gacilly-Baden Photo is Europe's largest outdoor photography festival. This year is the fifth annual edition, with the event running from June 9th to October 16th, 2022, and entry has always been free. Last year it was visited by over 280,000 photography enthusiasts.

The photo festival is in the town of
Baden bei Wien
(Baden near Vienna), which is a spa town 25 miles southwest of Vienna, the Austrian capital. The festival extends over a length of 7 kilometers (4.3 miles), divided into a "garden route" and a "town route." Integrated into the public space are about 1,500 photographs spread over 30 exhibitions, with the largest print being 36 x 46 feet.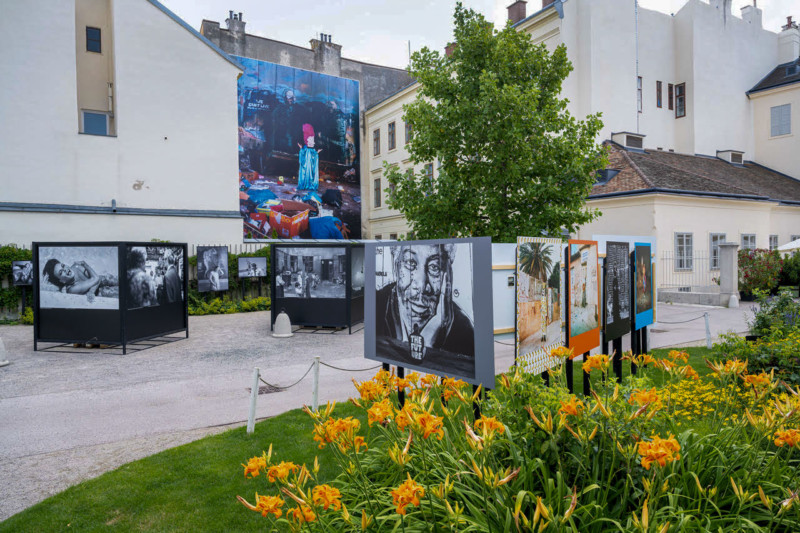 Due North (Nordwärts) is the theme of 2022 and mainly features photography from the Scandinavian countries of Denmark, Finland, Iceland, Norway, and Sweden. It is an opportunity to highlight the often little-known creative power of artists from Northern Europe who have maintained a connection with the ruggedness of their homeland. Their environmental consciousness leads them to learn more about flora and fauna and be very committed to conserving natural resources, as shown by Swedish teenager Greta Thunberg who has become the new face of climate change worldwide.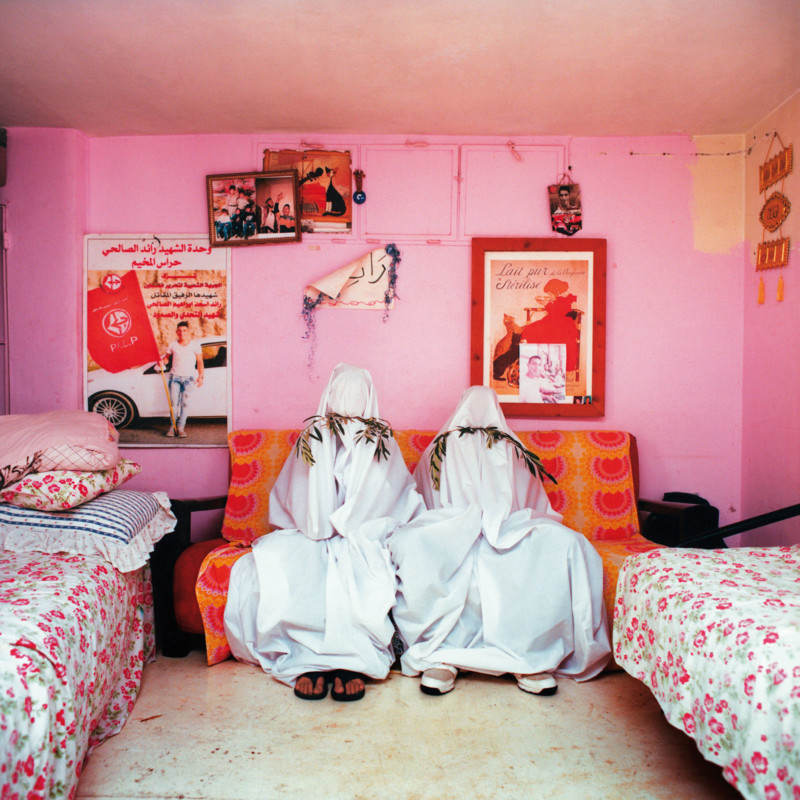 "The festival is grounded in humanistic and environmental goals and their protection," Mr. Lois Lammerhuber, the festival director, tells PetaPixel. "It is basically two elements. The first element is based on geography: talk about the human condition driven by world-class photography. We see how people live in different parts of the world. Last year it was Latin America, this year it is Due North, and next year it will be Visions of the East. North is the European perspective of Scandinavia.
"The second narrative is that we look towards our planet: environmental issues about how our planet feels by our treatment. And the third is add-ons. One of them is collaborating with Fisheye magazine in France, and they have an award for new inventive photography.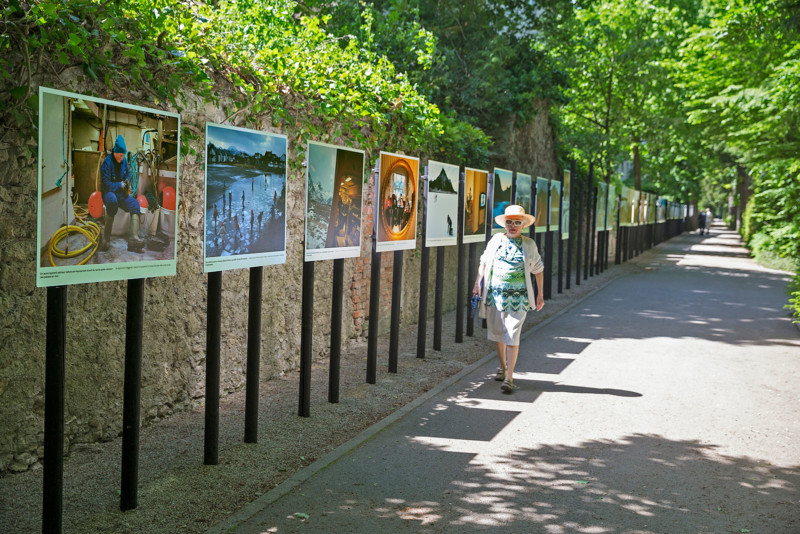 "The other is from the Austrian side and the works of Inge Morath (1923-2002), Christine De Grancy (born 1942) and Verena Andrea Prenner. Also included in the add-ons is Nick Brandt, an English photographer settled in the California mountains who focuses on the rapidly disappearing natural world due to environmental destruction, climate change and humans' actions."
The Story of the Two Festivals in France and Austria
The photo festival in Baden, Austria, is a carbon copy of Festival La Gacilly Photo in La Gacilly, Western France. The exact same show is repeated in Austria the following year, albeit with a few add-ons.
Jacques Rocher, one of the owners of Yves Rocher, a French natural cosmetics company, founded the festival 19 years ago after he realized that the people of his hometown were not traveling and didn't know much about the world.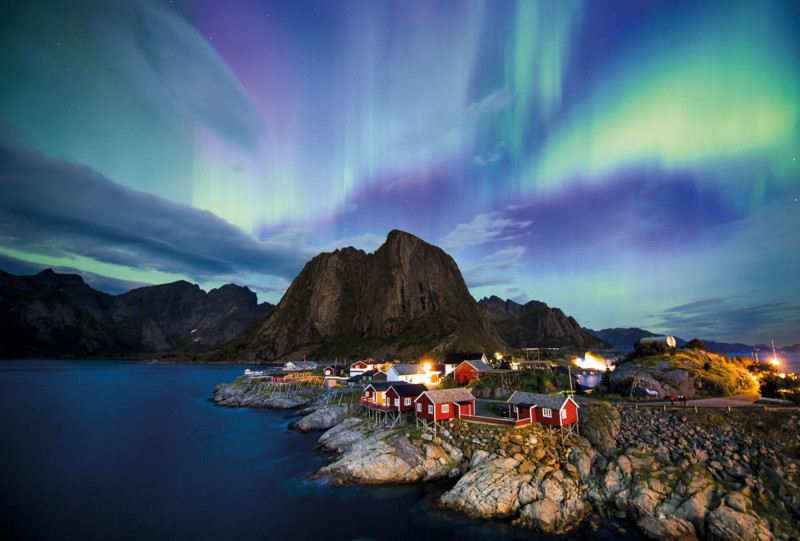 Rocher, also the mayor of La Gacilly, decided to do something for them. This was when he asked some photo agencies to send him a few images telling stories from around the world. He placed them in a public space to make it easy for everyone, and that's how the festival in La Gacilly, France, was born. 2023 will be the 20th anniversary of the festival, which in 2021 attracted 324,000 visitors over 22 exhibitions.
In 2018 a copy of the festival took root in Baden, Austria. Lammerhuber, who has known Rocher since 2012 (met at Visa pour l'image: International Festival of Photojournalism in Perpignan, France), visited La Gacilly Photo in 2017 and was very impressed by the show, which had Africa as the theme.
"I saw it, I loved it, and I thought my God, I would like to have it in my town," remembers Lammerhuber, who worked for most of his life for GEO magazine in Germany as a photojournalist. "This would work so well. At that moment, I knew that the festival would not travel. The festival is in one location all the time with one program, no changes, one set state, forget about it. But the evening came, and I had a chance to speak with Jacques. I remember our conversation very well, sitting next to each other at dinner.
"I said, Jacques, you know Art Basel, and he did not even look at me. And you know Art Basel Miami [Beach], he did not respond either, and you know La Gacilly. He looked at me like I was a madman. But you do not know La Gacilly-Baden. I still remember he had a spoon in his mouth and turned it around 50 times, making it cleaner than a dishwasher to save himself some time to think. And finally, he put the spoon down next to his plate, looked at me and put his arms at rest on the table, and said, 'You think?' I said, 'Yes, I think, I mean it.' 'OK,' says Jacques, 'let's think about it.' And so, it [the Baden Photo Festival] started [the next year]."
This festival is different from all other photo festivals in that it does not have a director's program but a manifest. The difference is that if you exchange a director, you get a new program. If you change everyone at La Gacilly, you will have the same program as it is chiseled in stone, says the director.
Pascal Maitre, the French National Geographic photojournalist who specializes in Africa, tells Lammerhuber that around 100 publishers told him that they would like to do a book with him. After 20 minutes with each of them, Maitre says it became clear to him that they "want my photographs, but they do not want me."
Festival La Gacilly-Baden Photo, on the other hand, embraces both the photographs and the photographer. The organizers feel that photographers don't get enough respect, and they are out to fix that.
The Photographers in 2022
Photographers who bring Scandinavia to the festival in a very special way are: Sune Jonsson (1930-2009), Pentti Sammallahti, Tiina Itkonen, Ragnar Axelsson, Tine Poppe, Sanna Kannisto, Erik Johansson, Helena Blomquist, Jonas Bendiksen, Jonathan Nackstrand and Olivier Morin.
In the second narrative of the festival, two exceptional photographers shed light on the state of our environment: This Empty World by Nick Brandt is a striking illustration of a world in which there is barely room for animals to survive, overwhelmed by rampant human development. It is a work that asks us questions about the future of our world. And Mathias Depardon shows with The Tears of the Tigris that the Garden of Eden exists – and is in danger. Ancient Mesopotamia truly embodies the immense wealth of the cradle of the ancient Sumerian and Assyrian civilizations. Located at the confluence of the Tigris and Euphrates rivers, the largest wetland ecosystem in Western Eurasia, inscribed on the UNESCO World Heritage List in 2016, is now in danger of drying up.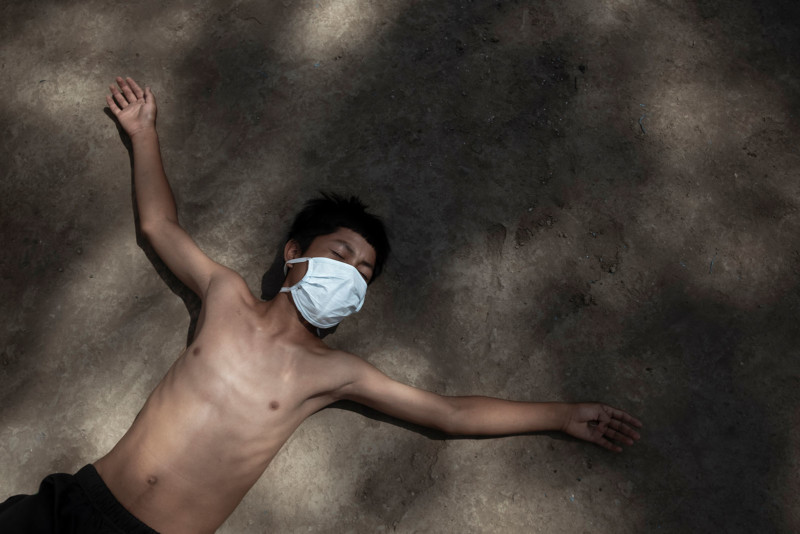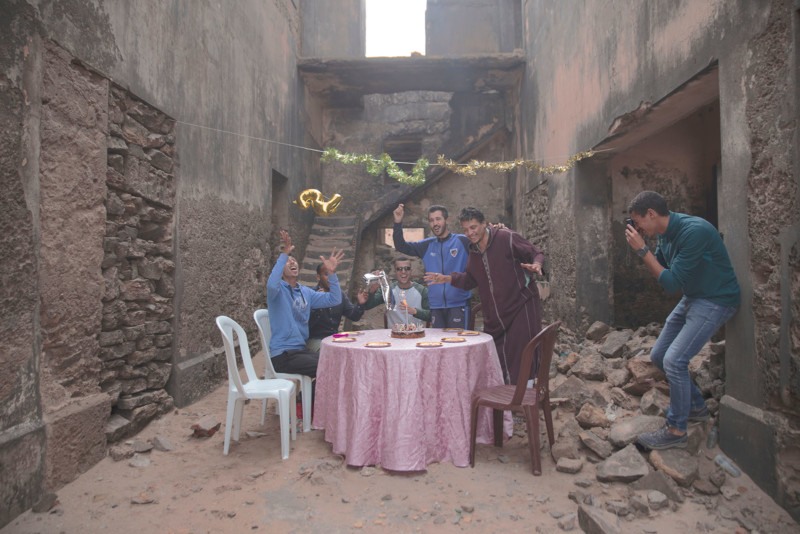 Imane Djamil, Florence Goupil, Brieuc Weulersse, Florence Joubert and Aglaé Bory also deal with environmental issues.
Photographer Ragnar Axelsson feels that photographs can inform and alert people about climate change.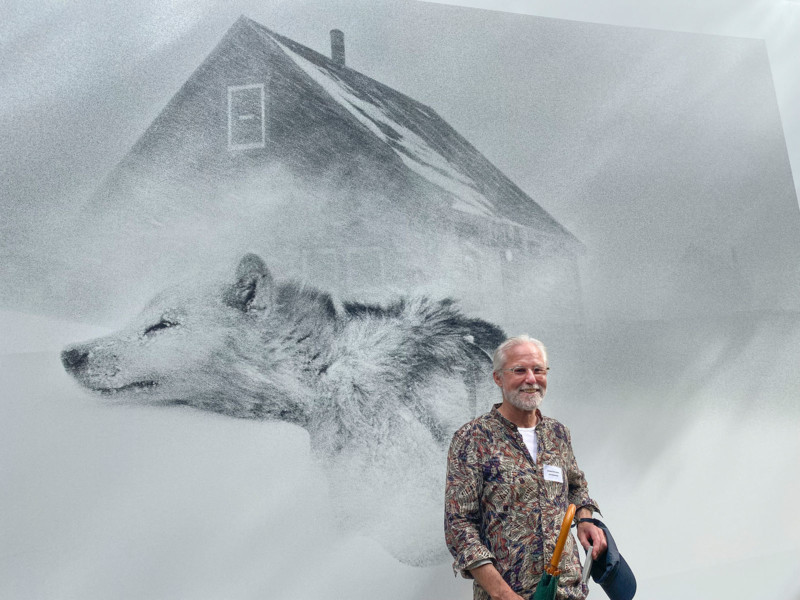 "We had an exhibition in Munich, where 42,000 people came, and there were a lot of people saying that it opened their eyes for things they did not know," Axelsson tells PetaPixel. "So I am pleased with that as it was very much what I was trying to do and say. When you have 300,000 people coming to this [Baden], it is great, and then only like a snowball rolling down a hill, it will grow bigger and bigger.
"Then people will stop and think about people living there. People living in the South don't know anything about the Arctic, which is melting four times faster than the rest of the world. The inhabitants of the Arctic have very little to do with what is happening in the Arctic. It's people living further South that are causing it."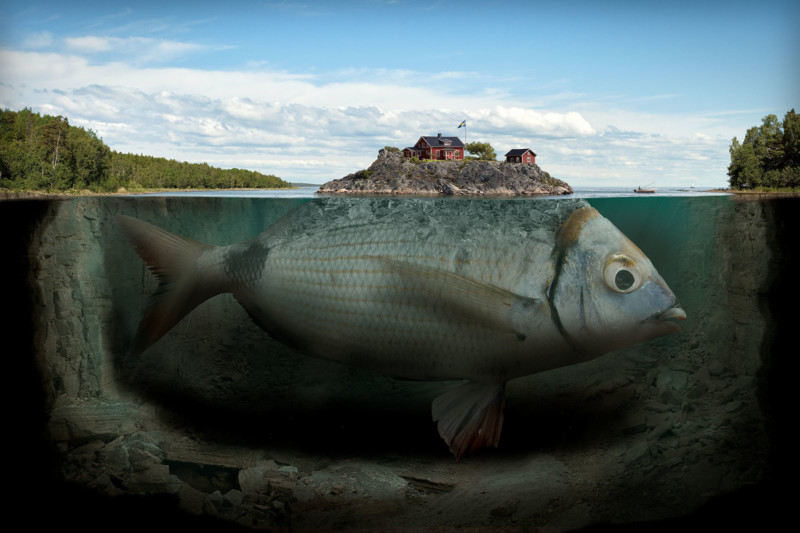 "It usually starts with a small thought or idea," Erik Johansson tells PetaPixel about his work. "Over time, I try to come back to it and work on it and how I can make it into a story. For me, it is about building a photograph, but I do it with my own photos.
"No stock photos, CGI, or anything. I try to build out of these photographs something that feels like a moment but a different kind of moment. We also picked nature themes that would blend well with the nature of the park where it was being displayed in France and Baden."
Setting Up and Safety
The setup for the festival starts in April and lasts over two months. The sites are not covered, and people can see the installations in progress. This builds up the excitement, and people even send emails saying they see errors and the like, thus making the process interactive.
All the images are put up, but the introductory text on the photographers and their names is only just before the opening. So, people are free to guess but will only know for sure on opening day.
Lammerhuber discusses with the photographers which image will be big and which will be small if there is a variance in size and how they will be displayed.
In the last two years, Baden has had intense storm-like winds. The authorities told the festival they must produce more stable installations than before so they don't fly away and kill someone.
For Swedish photographer Erik Johansson, special boxes were created for his large prints. Each box, about 11 feet wide, is anchored with four poles at the corners. And they have another four poles in the center, which are weighed down with one ton of stone, so they cannot fly away even in strong winds. The only other option would have been to ground the poles in four feet of concrete.
Do the Photographers Get Paid?
Each photographer is paid €2,000 (~$1,991) plus all expenses to attend the festival, and if they give a speech, they get €1,000 extra. Spouses and kids are also often provided for. All photographers receive the same remuneration despite their stature and importance. Nick Brandt did the presentation on Zoom this year as he could not attend. Last year Sebastião Salgado did not want to travel owing to the pandemic, and he too did a live appearance on Zoom. Of the 30 exhibiting photographers, 15 attended in person.
How is the Festival Funded?
"In regular times, we need 1.2 million euros," says Lammerhuber, who runs the show with co-director Silvia Lammerhuber and three staffers. "Now we are €850,000, the difference being the 100 events we do not do now. The lectures done in the first two years at a local museum were discontinued when COVID hit. From the city, we get €200,000; from the Austrian government, we get €80,000; the rest is from sponsors.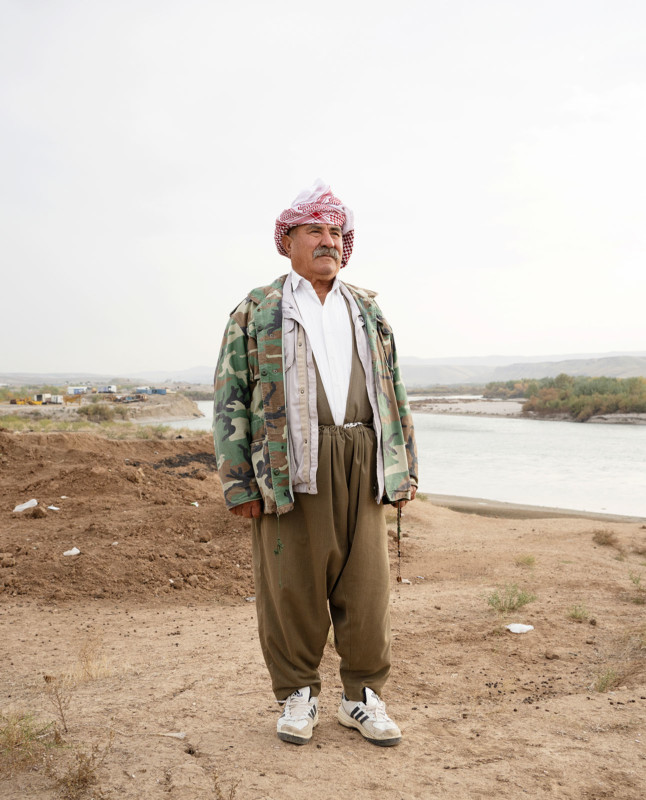 The biggest sponsor is Sony Switzerland. An important sponsor is Cewe, which produces photo books. The next important sponsor is Lower Austrian Photographers Association, who chip in quite a bit."
The Austrian French Trade Society informs that this Baden photo festival is the largest French Austrian cultural collaboration.
What Happens to the Images After the Show?
When the show comes down, it is handed over to a charitable organization Caritas, and departments of the Roman Catholic Church in Austria. They make bags out of canvas prints. And then, the festival repurchases about 300 bags from them for distributing handouts and books.
The images are printed on aluminum Dibond as well as canvas. On aluminum Dibond, it is printed directly on the metal. Dibond aluminum consists of two thin, lightweight layers of aluminum that encase a black polyethylene core. Direct printing on aluminum offers a matte effect on a non-reflective surface.
Some prints come from La Gacilly, France, in a truck and are returned. The festival only pays for the rights to display the images for a certain period. After that, they must send it back to either the agency or the photographer, who mostly do not want them. So, they ask the festival in the contract to destroy them. The metal images are scratched and then photographed to show that they have been destroyed and physically broken down.
Why Not Auction the Prints?
In the beginning, people came up with the idea of auctioning the images. There were 2,000 plates, though, and it is a significant undertaking to put 2,000 images in one spot to classify, clean, etc., and auction them. A regular auction is 200 lots per event, so you would need ten days.
The festival also researched how much people would be willing to pay, and the conclusion of €20 (~$20) for a big print was not enough even to cover the auctioning costs.
Once a photographer donated prints, the festival auctioned them and asked for only the material cost, which in this case was €220 (~$219) for a print measuring 4 x 6 feet, and they had a hard time selling them. Also, photographers don't want these prints to be circulated as some scratches, dirt, rain/weather damage or bird droppings are on them. If you are a high-end photographer, you want a beautiful piece of print to put in your living room and not a damaged print to hang in your garage.
Counting the Visitors
The attendance of the festival is relatively stable. The first year was 188,000, the second year was 260,000, the third year was slightly above 300,000, and last year it was slightly over 280,000.
"We do not estimate these numbers, we measure," says Lammerhuber emphatically. "Quite simple. With the IP address. When you look at the map, you have a route, and you will be registered wherever you enter the route. The GPS data are available to the providers all the time.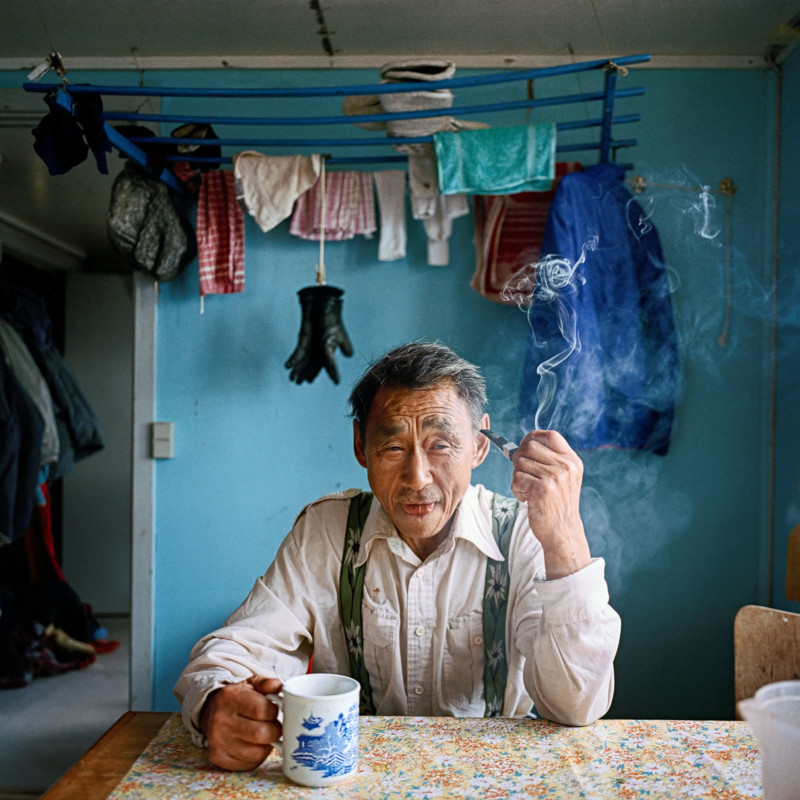 "We have a contract with KPMG Vienna. They put above this routing a 10 meters wide strip. If you stay for two hours on this strip, you will be registered as a visitor as long as you have your cell phone in your pocket, of course. Everyone who is not two hours there or goes too far will be evaluated out. And if it's critical, they look where you have been as many algorithms are checking it.
"And there is assistance from a small company in Germany ExpoCloud Achen which monitors crowds with ten models, and whenever you pass by, data about you will be recorded and then when you are there for 2 hours you are counted as a visitor. So, everyone who is less than two hours is not counted as a visitor. This is quite challenging as I'm sure many people stay less than two hours.
"In the end, we put both systems together, and the difference between the two is about 10,000. All cell phones registered in Baden we count only once, so if they go ten times, they will be counted only once.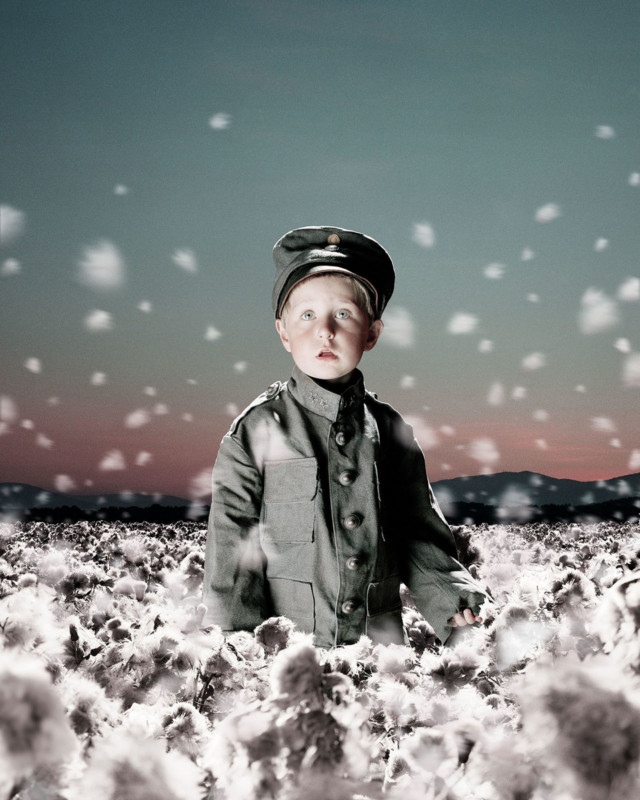 About 20 nationalities have visited the exhibition in the past. 80% comes from Austria, Slovakia, then Germany, the Czech Republic, Slovenia, and neighboring countries.
This year's festival in La Gacilly, France, is titled Visions of the East, which will be the same festival theme in Baden, Austria, for the sixth year running in 2023.
---
About the author: Phil Mistry is a photographer and teacher based in Atlanta, GA. He started one of the first digital camera classes in New York City at The International Center of Photography in the 90s. He was the director and teacher for Sony/Popular Photography magazine's Digital Days Workshops. You can reach him here.
---
Images supplied by: Festival La Gacilly-Baden Photo