Photographer Shoots Life-Size Animal Prints in Destroyed Habitats
To highlight human destruction of animal habitats in East Africa, photographer Nick Brandt shot giant panoramas of life-size animal prints in their former habitats. The project is titled Inherit the Dust.

Brandt's photos offer a stark look at how humankind has impacted places where animals used to roam, but no longer do. He found locations where explosive urban development displaced animals due to the building of new factories, wastelands, and quarries. He then erected one of his animal portrait photos on a giant panel, placing the animals back into the scene.
After shooting multiple photos of each location with a 6×7 Mamiya film camera, Brandt stitched the images together in post-production to create epic panoramas. In this way, the animals are presented as ghosts in a barren, human-dominated landscape. Here are some more photos from the project: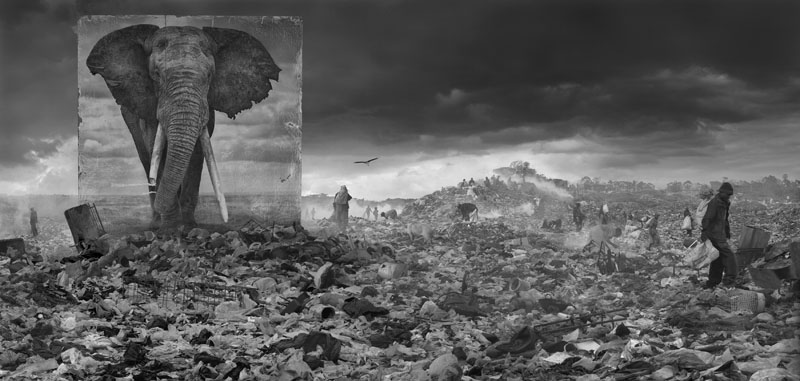 Inherit the Dust has been published as a 124-page hardcover photo book, and it's on display at the Edwynn Houk Gallery in New York through April 30th, 2016. The Fahey/Klein Gallery Gallery in Los Angeles will also be running a show starting March 24th.
You can find more of Brandt's work over on his website.