'Historical Role of the SLR is Already Over,' Says Former Nikon GM
Tetsuro Goto, a former Nikon general manager and the designer of the Nikon Df, responded to questions about Nikon's supposed withdrawal from the DSLR business by saying that the maximum performance of SLRs has already been reached.
In an interview with Aeradot, Goto — who served in multiple roles at Nikon through the years including as general manager, chairman, and lead of the teams that developed the Nikon F4, D3, F3, and Df cameras — answers multiple questions about cameras and the industry, including giving his thoughts on the recent controversy surrounding Nikon's reported exist from DSLR manufacturing and development.
The question stemmed from a report from Nikkei Asia that stated Nikon would withdraw its business from the DSLR market and focus its resources on mirrorless cameras. The report asserted that the Japanese camera giant will continue the production and distribution of existing DSLR models, but its focus will turn to digital mirrorless cameras.
Somewhat uncharacteristically, Nikon publicly responded to the report by neither confirming nor denying it, but did state that "Nikon is continuing the production, sales, and service of digital SLR."
Nikon had previously already told investors that it would abandon DSLRs by 2025, so for those paying attention, the Nikkei Asia report did not surprise.
Goto seems to believe that Nikon should focus on mirrorless and that the SLR has given all it can as far as technology is concerned.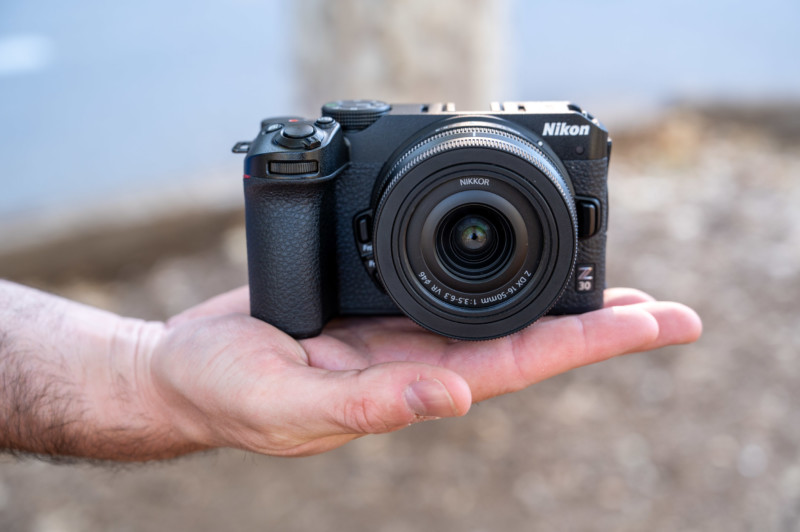 "I think the 'historical' role of SLRs has already ended, because the performance of SLRs has already reached the point where it has reached its end. I think it's enough, so in the future, the mirrorless Z series should inherit it," he says according to a summary of the interview from DigiCame-Info, machine translated.
"The most important thing for customers so far is how the viewfinder looks. The visible single-lens reflex optical viewfinder was indispensable for visual expression. When you look into the Z9's electronic viewfinder, you can see it so naturally that you can feel the dazzling light."
Goto also says that camera manufacturing is at a historical turning point and compares it to how cars are transitioning from gas engines to electric.
"In other words, mirrorless cameras are completely electrical products except for lenses. Until now, Nikon has been a precision equipment manufacturer. We have fully demonstrated our strengths in cameras. The durability of the mechanism that we have cultivated over many years, the wonderful operation feel including shutter sound and vibration, etc," he says.
"However, when a camera becomes an electrical product, how does it differentiate it from its rivals? It will be difficult to plan for this. In other words, how do you set out the significance of the existence of Nikon cameras? I think that is the question."
---
Image credits: Header photo licensed via Depositphotos.