Haukland's 7in1 Jacket is Made Specifically for Photographers
The Haukland 7in1 Photography Jacket consists of a colored outer jacket, an insulated jacket, and a fleece jacket that can be worn together or separately, and the whole garment is covered in design touches that support photographers in the field.

Haukland says that while there are no shortage of outdoor jackets on the market, none can provide the number of benefits made specifically for photographers that are found in its jacket.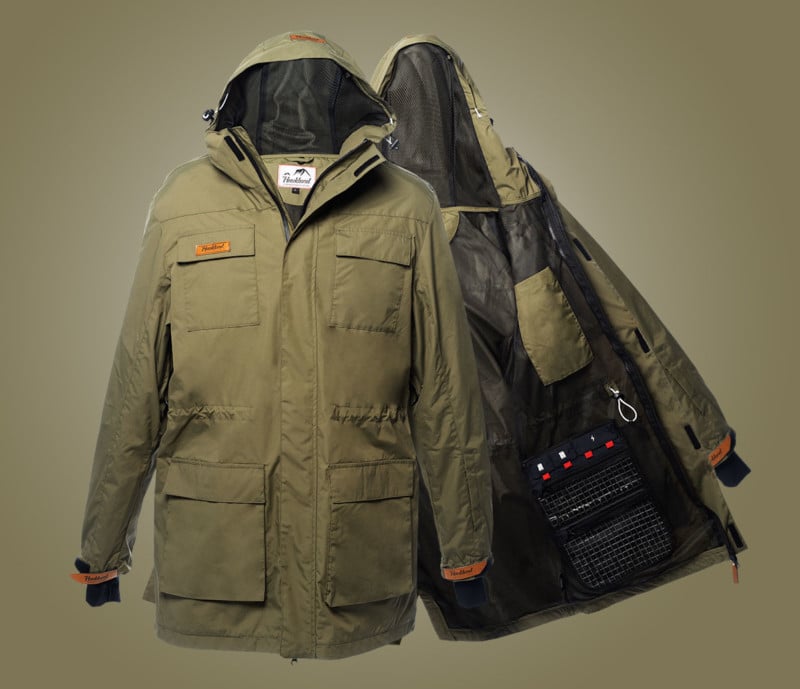 In the left sleeve is a pocket that contains a flexible strap and metal clip, which Haukland says is perfect for attaching a microfiber cloth to so that photographers have easy access to a way to wipe a lens or camera clean. Beacause the cloth is attached with a string, photographers also don't have to worry about dropping it or losing it in strong winds.
The interior of the jacket is also like having a built-in camera bag. Inside each is what Haukland calls a "Mini Photo Bag," which contains two labeled small compartments that are made for memory cards and another which is designed for batteries. Below that are two large pockets that can hold larger batteries, smartphones, power banks, wallets, and whatever other accessories or support equipment a photographer needs easy access to.
Overall, the jacket sports 27 pockets and the lower pockets of the outer jacket are large enough to hold a 140mm graduated filter or 100mm neutral density filters.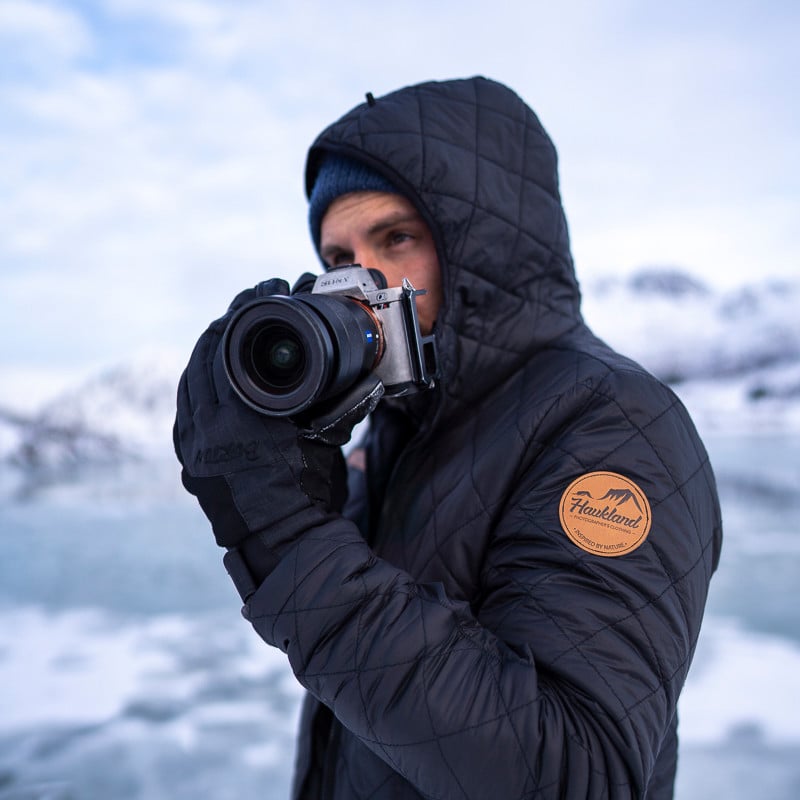 The "7in1" name of the jacket is based on the aforementioned three Jacket layers that can be combined in a total of seven different ways.
The first layer is a colored outer jacket designed to look like fashionable parkas that, on its own, can serve as a windbreaker or light rain jacket. Haukland says the tear-resistant nylon outer material provides decent rain protection and yet is very breathable.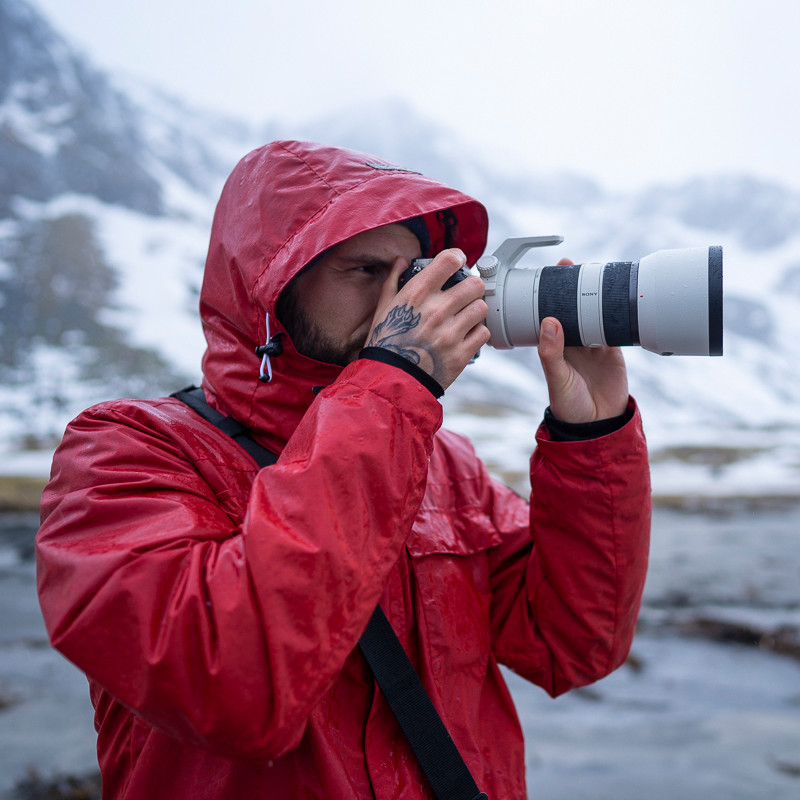 Layer two is an insulated padded jacket made for colder days that can be zipped into the colored outer jacket or can be worn separately.
The third layer is a fleece jacket designed to keep wearers warm, but Haukland says it is still breathable. It also can be zipped into the outer jacket or worn separately.
The Haukland 7in1 jacket has been available in Europe for some time but the company is finally making it available in the United States. The jacket can be pre-ordered now in red, yellow, olive, or black-blue colors for a (at the time of publication) discounted $299 and the company expects to ship them starting in late August.