Facebook Will Soon Feel a Lot Like TikTok: Report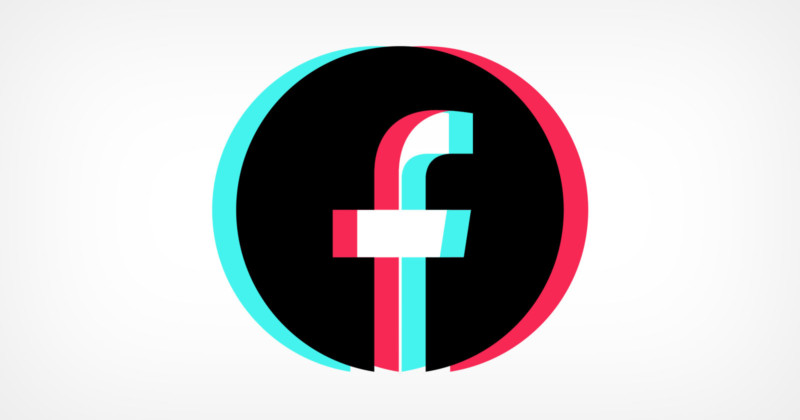 According to a new report, Facebook has decided to make its feed feel more like TikTok in an attempt to better compete against what has become the biggest threat to the social media giant's bottom line.
As reported by Alex Heath at The Verge who cited an internal memo, Facebook plans to revamp its feed algorithm to prioritize recommended posts rather than content posted from accounts people follow. Facebook had apparently grown concerned that it was not doing enough to compete with TikTok and executives decided that the solution was to rethink the way the feed works entirely.
The internal memo was written and sent to employees by Tim Alison, Meta's executive in charge of Facebook. In it, he says that the social media company would start to heavily recommend posts regardless of where they come from. Additionally, the company plans to re-merge Messenger and the main Facebook platform — apps that were split years ago — to mimic TikTok's functionality.
These moves will combine with what is already a stronger emphasis on Reels, and does bring up questions of how Facebook's algorithm is going to handle misinformation, content that tends to be quite popular as it spreads on the platform. If the algorithm is just looking to share what will keep a user engaged longer, its spotty history with the truth might resurface.
It's an issue that The Verge points out employees at Facebook are concerned about. Facebook dialed back a lot of its recommendations after 2016 in response to scrutiny over the misinformation that runs rampant on the platform.
Alison tells The Verge that he expects the artificial intelligence (AI) at the core of its recommendation algorithm to get smarter and operate with stricter rules. But as far as what content it will show, Alison says that its AI only serves as a reflection of what a user wants to see.
Dramatic shifts in response to competition aren't new to Facebook, nor any other Meta property. It has regularly hijacked features from competitors like Snapchat and TikTok in the past, but for the first time, it doesn't appear as though just copying its biggest competitor has been enough to squash it and it remains to be seen if this latest attempt will be any different.
Curiously, as Facebook leans more into the recommendation algorithm, Instagram — which has been another major way Meta tries to compete with TikTok — has added ways to avoid recommendations in its feed. Recently, it brought back the chronological view after famously killing it several years ago. While Meta hasn't specifically said the feature was added in response to issues concerning the safety of its users, it has come only after the company was put under the microscope last year.

The Verge's full report and the entire leaked memo can, and should, be read here.