Panasonic GH6 Update Brings Cinema 4K 120 FPS RAW Capture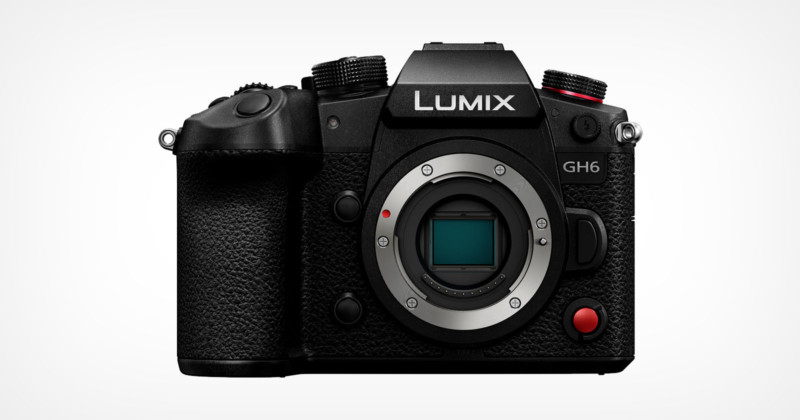 Panasonic has announced a firmware update for the Lumix GH6 that brings both 5.8K at up to 30 frames per second and Cinema 4K at up to 120 frames per second RAW capture over HDMI.
The GH6, which was announced in February, gains significant video performance enhancements thanks to this coming firmware update that affects both its internal and external recording options.
Firstly, as mentioned the GH6 supports new RAW video output via HDMI out, but the performance is capped depending on the external recorder. It can now shoot 5.7K (5,728 x 3,024) at up to 60 frames per second (FPS) and Cinema 4K (4,096 x 2,160) at up to 120 FPS with a Ninja V+, both of which are captured in 12-bit Apple ProRes RAW.
The Ninja V limits recording performance somewhat, and the 5.7K RAW capture caps at 30 FPS and the Cinema 4K capture peaks at 60 FPS.
In anamorphic, the Ninja V+ allows 5.8K (5,760 x 4,320) capture at up to 30 FPS and 4K (4,352 x 3,264) at up to 60 FPS in 12-bit RAW. The Ninja V is only capable of capturing the 5.8K footage at up to 24 FPS and anamorphic 4K RAW is not supported.
Panasonic points to a specific Lookup Table (LUT) that was designed for RAW video recorded on either the Ninja V or Ninja V+ to make color grading similar to what is produced when shooting in V-Log or V-Gamut and easily. match the colors between footage recorded with the Panasonic Varicam or EVA1. That LUT can be downloaded on Panasonic's website.
Secondly, internal recording also sees improvement thanks to the firmware update, namely it sees several new internal ProRes 422 HQ and 422 recording codecs available at lower resolutions than the 5.7K internal recording option that was available at launch. Namely, the camera will be able to record cinema 4K or Full HD at up to 60 FPS. The lower Full HD resolution and lower bitrate options can be captured to an SD card as well as CFexpress, while the higher resolutions and bitrates must be written to CFexpress. The GH6 launched with only the ability to write to CFexpress in ProRes, so this update does provide users with a bit more flexibility.
The firmware update will be available to download from Panasonic's support website on July 5.