The Panasonic GH6 is Getting 4K 120p HDMI Output and BRAW Recording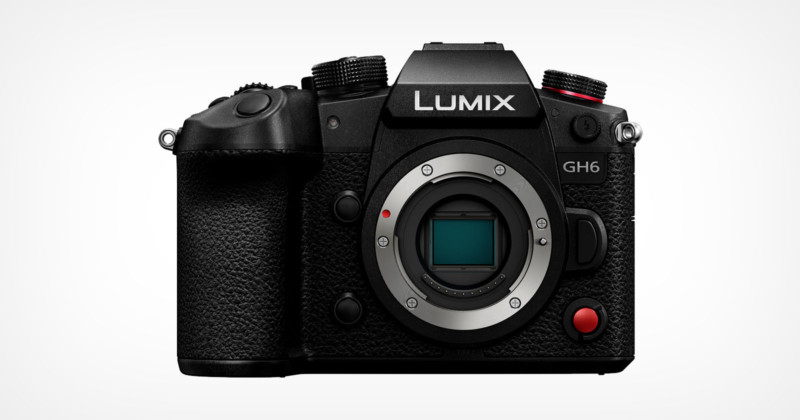 Panasonic has announced an upcoming firmware update that will bring the GH6 Micro Four Thirds camera some new features, including the ability to output 4K at 120p and shoot 12-bit Blackmagic RAW.
The new firmware, which will be titled version 2.3, will be available next week and is highlighted by those two main new features.
To start with, the camera will be able to record 12-bit Blackmagic RAW (BRAW) video in 5.7K, Cinema 4K, Anamorphic (4:3) 5.8K, Anamorphic (4:3) 4.4K resolutions to a connected Blackmagic Design monitor/recorder — specifically the Blackmagic Video Assist 12G HDR — over HDMI.
As would be expected, the Blackmagic Video Assist 12G HDR will also need a corresponding firmware update which will be available to download from Blackmagic's website. Additionally, DaVinci Resolve or DaVinci Resolve Studio will be required to play back and edit BRAW footage.
Panasonic adds that when shooting BRAW in 5.7K at 60p or 50p as well as Cinema 4K at 120p or 100p, it recommends that the coded quality be set to constant bitrate 5:1 or less when shooting to an SSD or a constant bitrate 8:1 or less when shooting to an SD card.
The second major feature coming to the GH6 is the ability to output 4K at 120p or 100p via HDMI to an external device.
Panasonic will publish firmware version 2.3 to its Global Support Website on July 10 at 6 AM PT, 9 AM ET on July 10.
The GH6, which was launched in February 2022, and was immediately popular due to its impressive specifications list, selling out nearly immediately and delaying shipments as it scaled up to meet demand. That has largely smoothed out over the course of the last year and the camera is readily available on store shelves. It is now often available for less than $1,800.
The camera has seen several updates since it hit the market — par for the course when it comes to Panasonic cameras. In June 2022, Panasonic added the ability to shoot RAW Cinema 4K at up to 120 frames per second and 5.8K at up to 30 frames per second. The following September, the company announced an update that would allow the camera to record footage to an SSD via USB-C.