Rotolight Launches The World's First Intelligent Electronic Softbox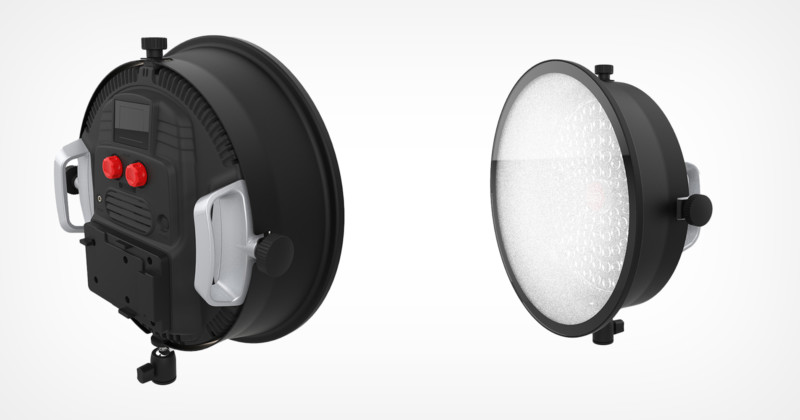 Rotolight has announced what it says is the world's first electronic "SmartSoft Box" for its AEOS 2.
According to materials provided to Amateur Photographer, the company says this world-first electronic "softbox" has been developed to save creatives time and money on set by allowing users to control the diffusion, focus, and spread of the light through the SmartSoft Box without the need for gels or additional modifiers and all of these adjustments can be controlled through the app on a smartphone or tablet.
Mounting to the front of the AEOS 2 light, the SmartSoft provides 1.5 stops of "electronic diffusion" which lets users create a hard or soft light with just a few clicks of a button instead of relying on different physical diffusion panels.
SmartSoft, initially built into the Rotolight Titan line of lights, has turned out to be incredibly popular for the brand. So much so that the product and related technology has been used in numerous films and tv shows (including the latest James Bond and Batman films) where the company claims it has helped crews save large amounts of time from making manual adjustments and changes to the lighting on set.
As such, the company has decided to adapt the technology into a removable electronic softbox starting with the AEOS 2 system. The new SmartSoft Box can mount to the AEOS 2 in seconds and connects to Rotolight's dedicated smartphone app just as easily, where users can adjust the diffusion of the SmartSoft Box as well as the light itself. Through the use of the app, users can control and adjust up to 20 lights at the same time without having to make any manual changes.
Commenting on the new product launch, Rotolight's CEO, Rod Aaron Gammons says the company "has proven that it is, yet again, at the cutting edge of patent-protected industry-first technologies in the lighting industry, providing our customers with unique, state-of-the-art tools that enhance creative possibilities on set."
The new SmartSoft Box for the AEOS 2 LED lighting system is available to pre-order from the Rotolight website for $500 and is expected to start shipping on August 31st, 2022. The modifier is expected to be available through other retailers shortly after the product launches that month.