TetherTools New TetherGuard Upgrades Cable Port Protection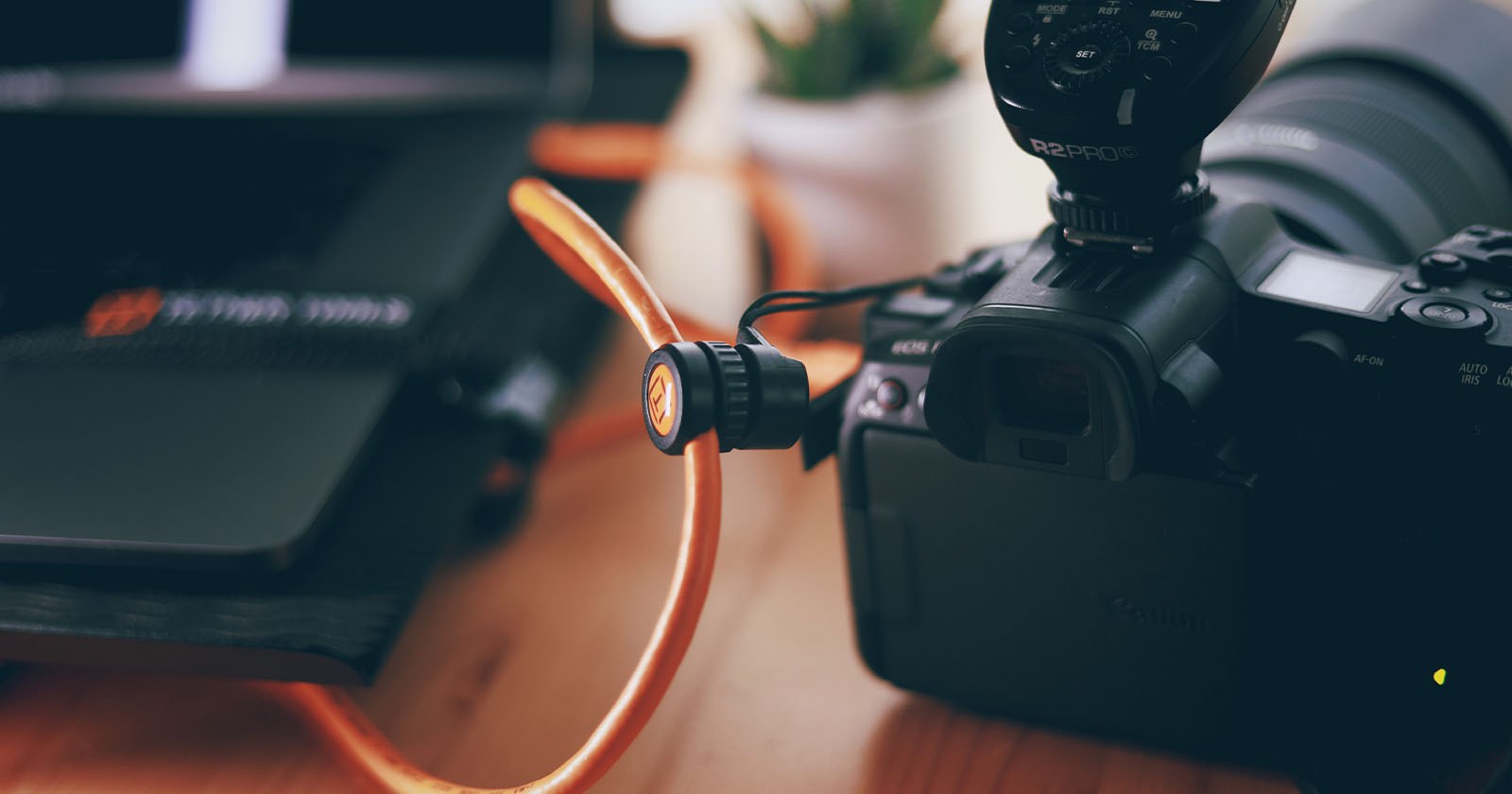 TetherTools has announced that it has upgraded its JerkStopper cable port protection system with a new line: TetherGuard. This new system uses a magnetic break-away or locking cable management system.
JerkStopper has been a popular option in TetherTools lineup of support accessories for years. Those who tether their camera to a computer understand the need for the device, which prevents the cable from being yanked out of the camera during a photo shoot by providing a strong connection between a point a few inches down from the cable to the camera connection point that is tied to the camera body itself. When properly secured to a laptop platform on the other end, photographers can't accidentally move too far away from the tethered computer and yank the cable free, severing the connection.
The company says that while JerkStopper provides stability and the ability to protect the camera and computer ports, it saw room for improvement. TetherGuard is the culmination of that effort and TetherTools says its "Lock and Dock" system is a superior way to ensure cables stay connected, helps ports stay free from damage, and assures every shot is transferred securely.
The company touts the magnetic break-away feature as the core focus of the product. While it prevents unwanted detachment, it's easy to pop it on and off during setup and teardown. However, it doesn't always have to be ready to be easily taken apart and features a locked mode on the opposite side of the adapter that keeps support even more secure.
The magnetic quick-release system — which is integrated throughout the entire line — is designed to make setup and breakdown faster and easier and the interchangeable Locks and Docks can be used in a variety of situations and across the photo, video, and audio disciplines.
TetherTools has launched four products in support of the TetherGuard cable management system. First is the full kit which includes both the camera support and cable support options for $24. The camera support is available on its own for $19, and for the same price, two cable supports are also available. For $21, TetherTools offers a thread mount support is designed to work with accessories like camera cages or iPad stands. The product line is more expensive than a rubber band that could feasibly do the same job, but it does have a lot more versatility and is certainly more professional looking.
All TetherGuard options can be found on the TetherTools website.