Photographer Uses Ripped Pantyhose Over Lenses for Soft-Focus Photos
A photographer has shared a neat trick that gives photos a soft-focus look: placing ripped pantyhose over the lens.
Ashley Tracy, from Columbus, Ohio, revealed how she places torn nylon stockings on her lens to produce a glowing effect on her photos in a viral TikTok video that has amassed over 1.8 million views.
The thin, net-like pantyhose fabric causes some of the light traveling through the lens to bend while allowing the rest to travel straight through and create a dreamy and misty aesthetic.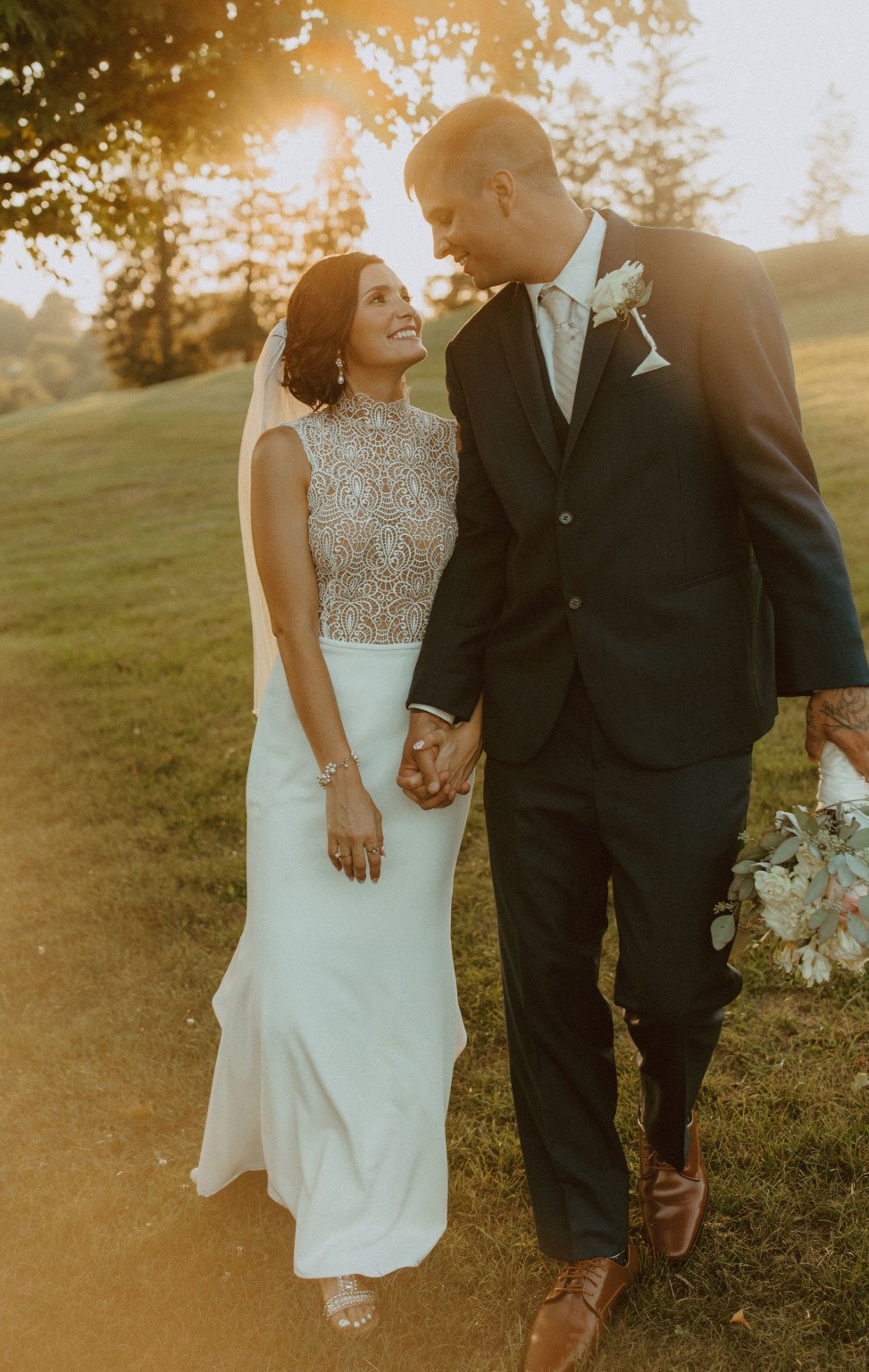 Tracy — a photographer, podcaster, and content creator — varies the size of the rip in the stockings to give a unique degree of control and to manipulate the amount of diffusion in her shot. She uses a Canon 5D Mark IV with either a Canon 34mm f/1.4 or a 24mm f/1.4 in combination with the technique.
"You can control the level and amount of golden haze this gives by creating a bigger or smaller rip in the [panty] hose," Tracy says in a comment on TikTok. "I like to keep my subjects in the opening of the rip most of the time. This just enhances that sunset coziness!"
After the video was published, hundreds of commenters demanded that Tracy show the results of this trick. Tracy posted a follow-up video of the stunning photos she had created using this technique.
When a viewer asked if this effect could be achieved using a filter in editing, Tracy answered: "In my experience, nothing editing wise is ever as good when you get it right in camera! I always shoot some with and without the pantyhose."
An Age-Old Technique
Strategically placing stockings over a lens or "netting" is an age-old cinematography trick that has been used in filmmaking for decades to soften a shot and give subjects an angelic "glow."
Hollywood cinematographers would use either light or dark pantyhose stretched either tightly or loosely in front or behind the lens to achieve a specific look.
For the film Atonement (2007), cinematographer Seamus McGarvey shot most of the scenes in the first third of the movie with Christian Dior's 10-denier stockings stretched behind the camera lens to achieve a soft, dreamlike focus.
thinking about how they used dior stockings over the camera lens to get this soft dreamy effect pic.twitter.com/tUYI3gAvx0

— 𝑚𝑒𝑙𝑖𝑛𝑑𝑎 (@wispofsilk) May 29, 2021
That said, the implementation in photography is rather unusual as is Tracy's choice to only cover a portion of the lens. More of her work can be found by visiting her website and her Instagram.
---
Image credits: All photos by Ashley Tracy.