TikTok is Convincing People to Scratch Their Camera Lenses with Rocks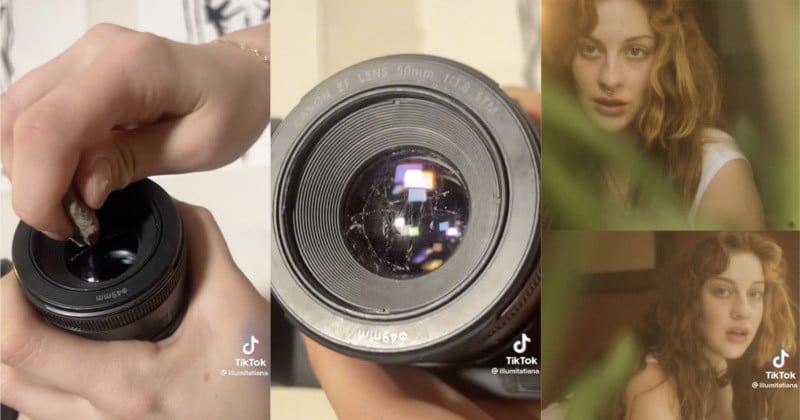 Some photographers on TikTok are trying an unconventional technique for unusual results: taking a rock to the front of their lenses, scratching the glass, and destroying them in the process.
Photographer Illumitati posted a video of her using a rock to mortally wound her Canon 50mm f/1.8 in response to a viral video made by Andres Videography where he appeared to do the same to his lens.
However, Andres didn't actually scratch his lens; eagle-eyed viewers will notice that he was actually scratching a lens filter placed on his Sony 85mm.
But in Illumitati's case, she actually takes a rock to the front element of her 50mm. Speaking to PetaPixel she explains what happened.
"I saw another person do it with a filter, and my intrusive thoughts told me to try it on the lens for real," she says.
"This came up on my 'for your page' and as a photographer, I'd never cringed harder in my life," Illumitati says in her TikTok video.
"But then I was so curious to see what a photo from that camera would look like I actually destroyed one of my lenses," she continues. "Then I set it down and got ready to take a couple of portraits and to my surprise, it actually gave it this glow. I don't recommend doing this to your lenses but hey, it's kind of cool."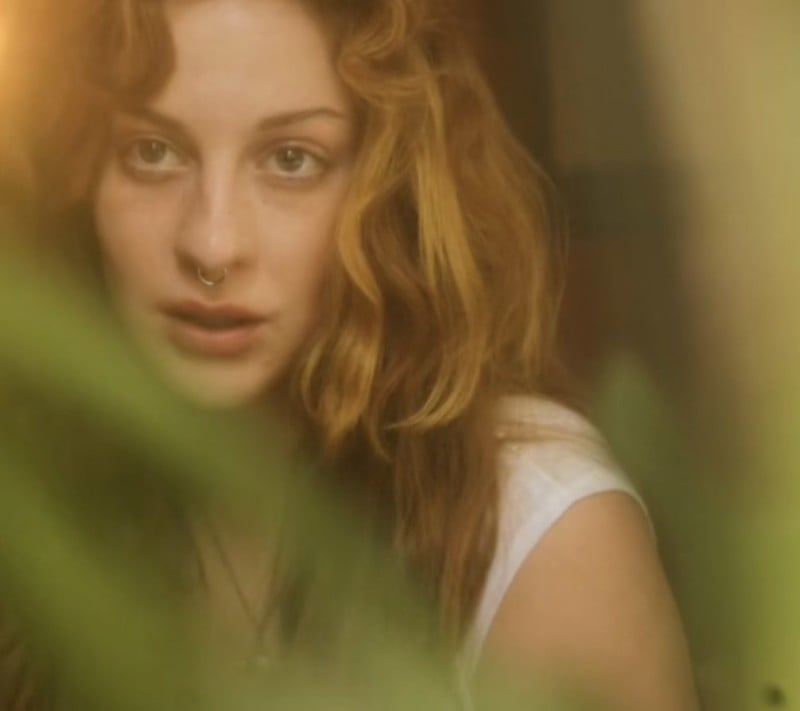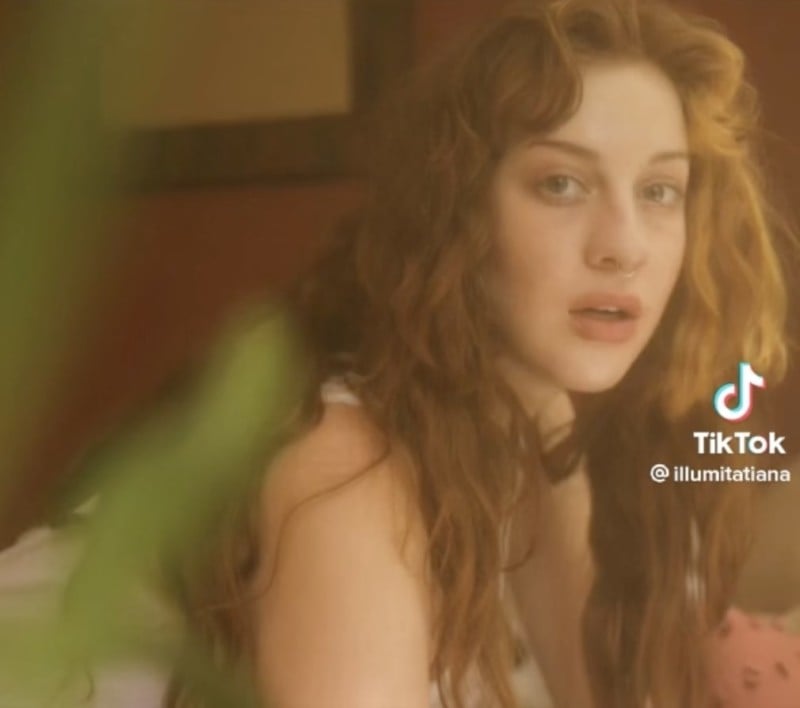 When asked by PetaPixel, the portrait and fashion photographer seemed to have no regrets over the video.
"I really did scratch it, and the photos were actually not bad at all. The lens is really not great in the first place so I don't think I'd use it," she says.
TikTok Photographer Generation
It's not the first time TikTok photographers have shown off unusual techniques. Last month PetaPixel featured a photographer who uses ripped pantyhose for a soft-focus effect, and a wedding photographer who asked couples to act like they're drunk while shooting pictures.
---
Image credits: All photos by Illumitati.