Transform an Ordinary Sink Filter into a Soft Focus Lens Filter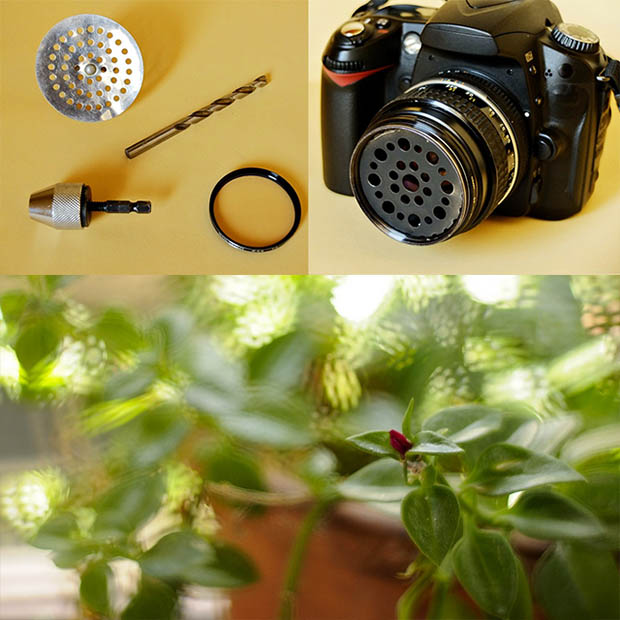 Photographer Nick Cool came up with one of the strangest pieces of do-it-yourself camera gear that we've seen so far this year. He took an ordinary stainless steel sink filter — yup, the thing that catches food at the bottom of kitchen sinks — drilled various-sized holes through it, and stuck it into a filter ring after taking out the glass. The resulting photographic sink filter takes soft focus photos with pretty strange-looking bokeh in the background. Changing the size of the holes drilled into the plate produces different bokeh styles.
You can find the step-by-step tutorial on the build over on DIYPhotography. There are also some more sample photographs over in this Flickr set by Cool.
How To Build A Soft Focus Filter From A Sink Drainer [DIYPhotography]
---
Image credits: DIY soft focus filter and DIY soft focus filter by Nick Cool