U.S. Company to Provide Tactical 360° Cameras to Ukrainian Army
An American camera company will help the Ukraine Army fight the Russian invasion by sending 360-degree tactical cameras to the frontline.
Bounce Imaging, from Buffalo, New York, has donated its throwable cameras — which are about the size of a baseball with six fisheye lenses — which send back a 360-degree image.
The Russian army has been using a $20,000 Sphera system, which is a ball-shaped camera that can be tossed into combat zones. Using four video cameras it can gather pictures and audio for soldiers up to 50 meters away. The kit is meant to be effective in temperatures as cold as -4 or as hot as 113-degrees Fahrenheit and is designed to be used in dense urban zones.
However, Bounce Imaging believes that a Russian research institute got its hand on some of their cameras to make "a crappy knockoff of our system," according to CEO Francisco Aguilar. If this allegation is true, it wouldn't be the first time Russia has been shown to be using rudimentary equipment.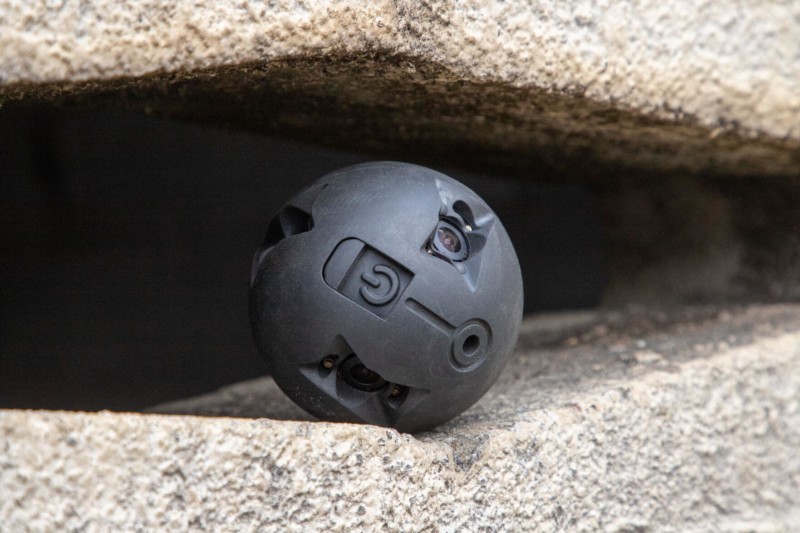 Bounce's cameras boast much more powerful features than the Russian Sphera and at a much lower price: the $20,000 Sphera is far more expensive than the roughly $6,000 priced Recce360 from Bounce Imaging.
Putin's cameras have no orientations technology in them, which means if they're thrown into a combat area, the video feed will "tumble" or roll rather than provide a steady image. Bounce Imaging's camera balls, on the other hand, utilize stitching and stabilization technology to keep the picture clear and upright even as the ball rolls over on the floor.
This means operators can strap on a VR headset and look around a space at 360-degrees. They can also be attached to ropes or sticks and used to examine corners or hard-to-reach areas, or even active hostage situations.
The technology will hopefully be useful to the Ukrainian army who face daily onslaughts from the invading Russian troops.
"We wanted to be helpful and we know our tech is particularly helpful in these scenarios," says Lauren Baynes, vice president of operations at Bounce Imaging.
Bounce's cameras are used by law enforcement and military forces. They are especially helpful in urban warfare situations when soldiers need to make sure buildings are safe before entering. The soldiers can use the camera ball's two-way radio system to communicate with people from a safe distance.
---
Image credits: All photos by Bounce Imaging.