The Xaver 1000 'Sees Through Walls' and is Made for the Israeli Army
Camero-Tech, a military technology manufacturer, has announced its latest artificial intelligence-powered (AI) powered detection system that allows soldiers to see through walls before attacking.
The Israeli army teamed up with the tech startup to produce the Xaver 1000 which uses algorithms to track targets behind an obstacle. The information is then fed back onto a screen fitted at the center of the device.
The Xaver 100 can detect objects — and even people — behind solid walls and was revealed at the Eurosatury 2022 exhibition in Paris earlier this week.
Camero-Tech describes the piece of hardware as an "Essential system for Military, Law Enforcement, Search & Rescue teams, and Intelligence units, operating in various situations including hostile urban and disaster environments," according to its website.
"The system creates an unprecedented situational awareness 3D visual picture, providing a clear operational advantage and the ability to 'step into the known.'"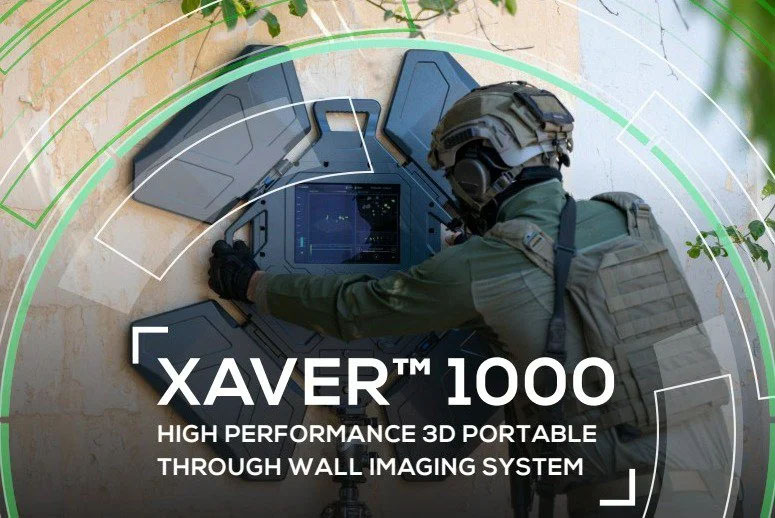 The amazing technology can display images in a clear-enough resolution for the user to identify whether a person behind the wall is seated, standing, or lying down.
The system is also capable of providing measurements of targets such as determining whether the sentient behind the wall is an adult, child, or animal. Allowing soldiers, or police officers, to know what they are faced with on the other side.
And even if an individual has been motionless for a prolonged period of time, Camero-tech says that the AI-assisted tech will still pick them up.
The 10.1-inch touchscreen requires very little training for the user to become proficient at the device, and so far, only the Israeli military will make use of its proprietary technology. Although, other armies and forces around the world will surely have their interests piqued.
"The XaverTM 1000 determines the most suitable approach to ensure successful life-saving missions in a variety of operational scenarios, such as hostage rescue situations," says Amir Beeri, CEO and founder of Camero.
"It is a true game-changer for special forces and law enforcement teams conducting urban and rural operations that require reliable information regarding hidden live objects," he adds.
Earlier this year PetaPixel reported on an American camera company helping the Ukraine Army to fight the Russian invasion by sending 360-degree tactical cameras to the frontline, which are designed to be thrown into a battle zone so it can feedback information.