This '4D' Portrait Was Captured with a Crazy Rig of 53 GoPro Cameras
Using a single, ordinary still camera, you can shoot a traditional 2D static portrait of a person. With an array of multiple still cameras, you can stitch together a 3D portrait. To add yet another dimension, you can use video cameras instead of still cameras.
That's what Tim Macmillan, the founder of a company called Timeslice Films, did. Using a crazy camera array of 53 GoPro cameras, Macmillan created a moving 4D portrait of his own head.

You can interact with the 4D portrait yourself using this special viewer:
Try moving around in 360-degrees, and zooming in and out to see the details of the portrait.
Timeslice says the rig is "the world's only fully synchronized GoPro Array for 4D scanning." The 53 GoPro Hero3+ Black Edition cameras are synchronized through "experimental capture technology" for the footage you see above.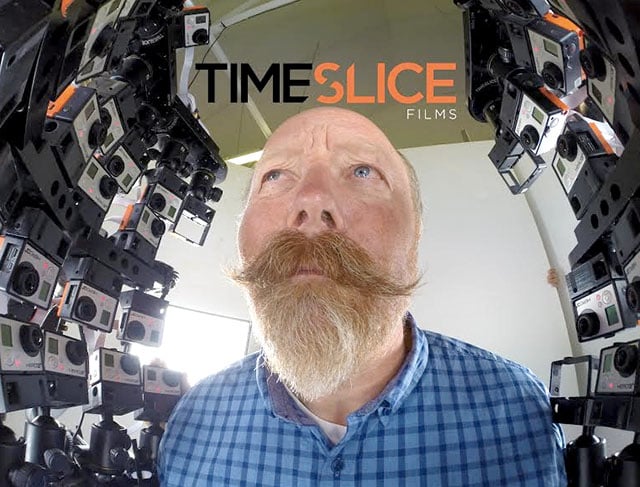 Timeslice is working on creating rigs and technologies for this type of 4D film, providing volume to shots that are viewed as "flat" in other 360-degree video projects.
---
Image credits: Photos and 4D video by Timeslice Films