Frame.io Brings 'Camera to Cloud' Functionality to Just About Anyone
Adobe is leveraging its acquisition of Frame.io to expand cloud collaboration access — including the ability to send content directly from a camera to editors — to just about anyone, even mobile users through a partnership with FiLMiC Pro.
Earlier this month, Adobe integrated Frame.io directly into Premiere Pro, but the plans for cloud collaboration clearly extend well beyond that. Recent strategic partnerships with Teradek, Atomos, Viviana Cloud, FilmLight and FDX, and FiLMiC Pro, brings Frame.io's camera to cloud access with a secure connection to video creators regardless of the hardware they are using on set.
"One of our main goals is making our product accessible to all video creators," the company says. "Our natural next step is to make Camera to Cloud available to anyone who shoots video, whether for movies and TV, commercials, corporate video, live events, or social media."
The basic idea is rather simple. Almost immediately after video is shot, Frame.io can utilize its camera to cloud feature to upload a proxy of each take to its cloud-based server, making it available to the post-production workflows even before principal photography has wrapped.
Teradek
For Teradek, this expansion of its partnership with Frame.io is expressed by sending timecode-accurate 10-bit HEVC 4K proxies of RAW camera files directly via the Teradek Serv 4K platform.
Atomos
Atomos will release the Shogun Connect and a special wireless Connect module for the Ninja V and Ninja V+ external monitor recorders. With the Connect module, users will be able to log into Frame's cloud network and upload. These Connect devices will be available for preorder soon, with an expected shipping date of June of 2022.
FiLMiC Pro
FiLMiC Pro is able to get around the tricky minefield of mobile bandwidth caps by downsampling proxies in 720 and 1080p ProRes and uploading them to Frame.io directly through the FiLMiC App, either immediately via a cellular connection or when the phone is connected to WiFi.
Though Frame.io's service is free to Frame.io customers (including those with an Adobe Creative Cloud account), they must purchase the Pro Cinematographer Kit through FiLMiC's in-app purchase to activate the camera-to-cloud feature, an addition that costs $15.
Film Data Box
FDX gives legacy cameras that don't enjoy a wireless connection the ability to connect to Frame.io through their FilmDataBox, uploading camera files in H.264, DNxHD, AVC, or ProRes. All the camera operator needs to do is plug the media card into the FilmDataBox and walk away.
Viviana Cloud
Viviana Cloud offers sound recorders the option of using their Cloud Box to upload audio files from any sound recorder that uses an SD card to store media cards.
Filmlight Baselight
Frame.io is also partnering with FilmLight Baselight, a popular color-correction system, for C2C integration with no extra hardware or plugins required.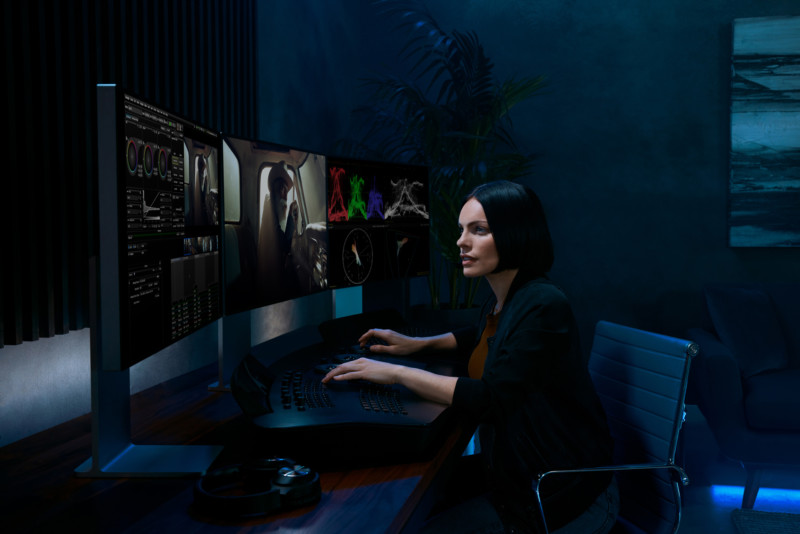 Frame.io on AppleTV
Lastly, the new Frame.io app for Apple TV will give Enterprise customers the ability to view dailies and final project clips prior to release. The watermarked content maintains full digital rights management and requires two-factor authentication to keep all clips encrypted.
Camera to cloud is available to anyone with a paid Frame.io or Adobe Creative Cloud subscription. It would seem that Adobe is burning the midnight oil to make Frame.io all but ubiquitous in the industry. It might not be long before camera to cloud is one of those tools that content creators won't remember how they managed their workflow without.