Nikon Z 14-24mm f/2.8 S Lens Review: A Superior Successor
The updated mirrorless version of the legendary ultra-wide 14-24mm f/2.8 lens lives up to its F-mount predecessor and then some. It offers incredible performance, a sturdy and stylish build, impressive image quality, and it comes with its own screw-in filter attachment lens hood.
Based on results from testing, the $2,396 14-24mm f/2.8 S lens for Nikon Z mirrorless systems is a fantastic lens that is built for every style of photographer that demands a large viewing angle with a fast and constant f/2.8 aperture. While it may not provide as large of a focal range as the 14-30mm f/4, it does offer users a fully extra f-stop to work with and for many photographers, that is the most important feature. This is especially the case when this lens is seen as part of a trinity of optics along with the 24-70mm f/2.8 and 70-200mm f/2.8.
Comparing this lens to its f-mount predecessor, the new 14-24mm f/2.8 S lens is much lighter, slightly smaller, and has far faster autofocus performance. These factors, among many more to be detailed below, make the additional $600 for the Z version worth every penny.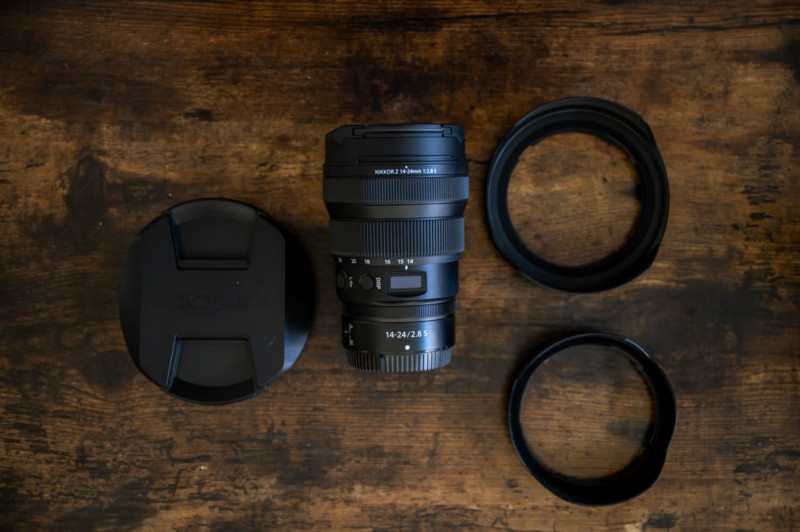 Build Quality and Design
The Z-mount version of the 14-24mm f/2.8 lens weighs about 350 grams (0.77 pounds) less than the F-mount version, which for many will make it a more attractive option already. The build quality has proven to be very solid and durable from our testing, and Nikon's weather seals allow it to be used even in even extreme weather situations.
Something special about this version of the 14-24mm is the fact the lens hood is entirely removable, unlike the F-mount version of the lens which has a built-in, non-removable hood. It also comes with a combination of hoods and covers that allow for the use of screw-in filters (112mm thread), a feature the F-mount version could never offer and which adds a whole new area of functionality for wide-angle photographers.
Like its S lens siblings, the 14-24mm lens features a programmable control ring near the base of the lens that can be used to adjust several functions including aperture adjustments. The focus and zoom control rings feature a tough ridged rubber for easy and secure gripping when making adjustments, and while the focus ring can literally focus to infinity in either direction, I found the amount of focus drift to be negligible to nonexistent. It takes less than a full pull in either direction to go from one extreme to the other, meaning most users will never have to take their hands off of the lens to regrip when making rapid adjustments.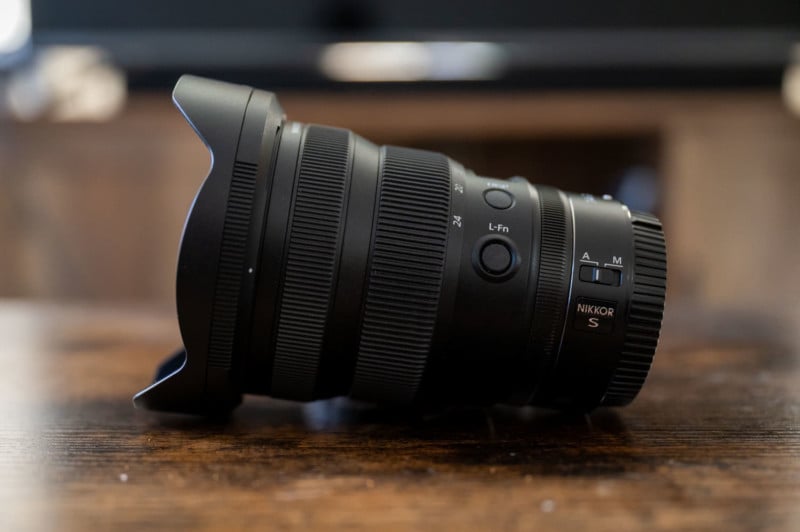 The lens function button, located between the control ring and zoom ring, can also be customized with a variety of functions including autofocus (AF) modes and a few other options accessible through the Custom Settings Menu. The Display button can cycle through various display options for the mini OLED screen on the lens including distance and depth of field information. Weirdly though, this display turns off automatically after a short while which makes it a little less useful than I hoped.
The optic is constructed of 16 lens elements in 11 groups with three aspherical and four extra-low dispersion elements making it impressively clear and sharp, but there is still some level of distortion at the extreme edges that wasn't fully corrected. More on that below.
The lens uses an internal focusing stepping-motor and features a minimum focus distance of 11 inches (28 centimeters) which I found allows for incredibly quiet, fast, and accurate focusing. The rear of the lens features a slot for drop-in gel filters for added versatility.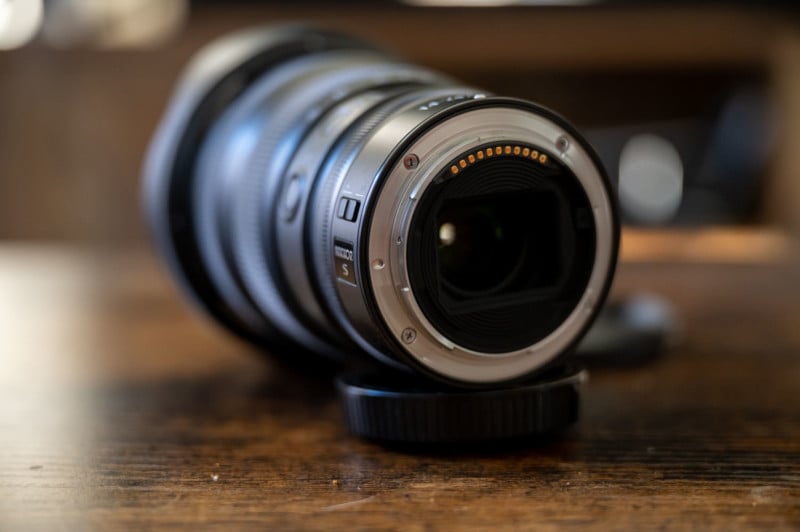 A small issue I noticed with regard to weather sealing is that the front lens element moves a little when you change the focal length. The lens is nearly flush with the mount at 14mm, but then recedes about a centimeter when at 24mm. In most situations I do not believe this will be a huge issue, however, if you are a photographer who finds yourself in extremely dusty or wet environments, it is very possible that some dust and dirt will land in the lens barrel making it sticky over time. Granted, this can be avoided if you were to use the provided screw-in lens filter attachment, as when using that, there would be practically nowhere for any dust or elements to actually reach that area of the lens. Just be ready to drop a pretty penny as 112mm filters are not exactly cheap.
The lens is missing stabilization (VR) like the 24-70mm and 70-200mm siblings, but I believe the addition of this feature would have driven up the size, weight, and cost of the lens. While it might be missed, it is still something that can be compensated for by using the in-body image stabilization should you find yourself in shakey situations.
Image Quality and Performance
It is nearly impossible to find an ultra-wide-angle lens that is free of distortion on the far edges at its extreme limits, and while the Nikon Z 14-24mm f2.8 S lens is incredibly sharp, it still finds itself suffering from some barrel and pincushion distortion at its maximums.
It is much less noticeable than, say, my 17-35mm f/2.8 F-mount lens but the distortion is still there as you can see in the examples below. Granted, depending on what you are shooting and considering personal taste, the distortion is rather easy to fix using automatic in-camera lens corrections or lens profiles available within RAW processing engines like Adobe Lightroom Classic, Photoshop, and Capture One Pro.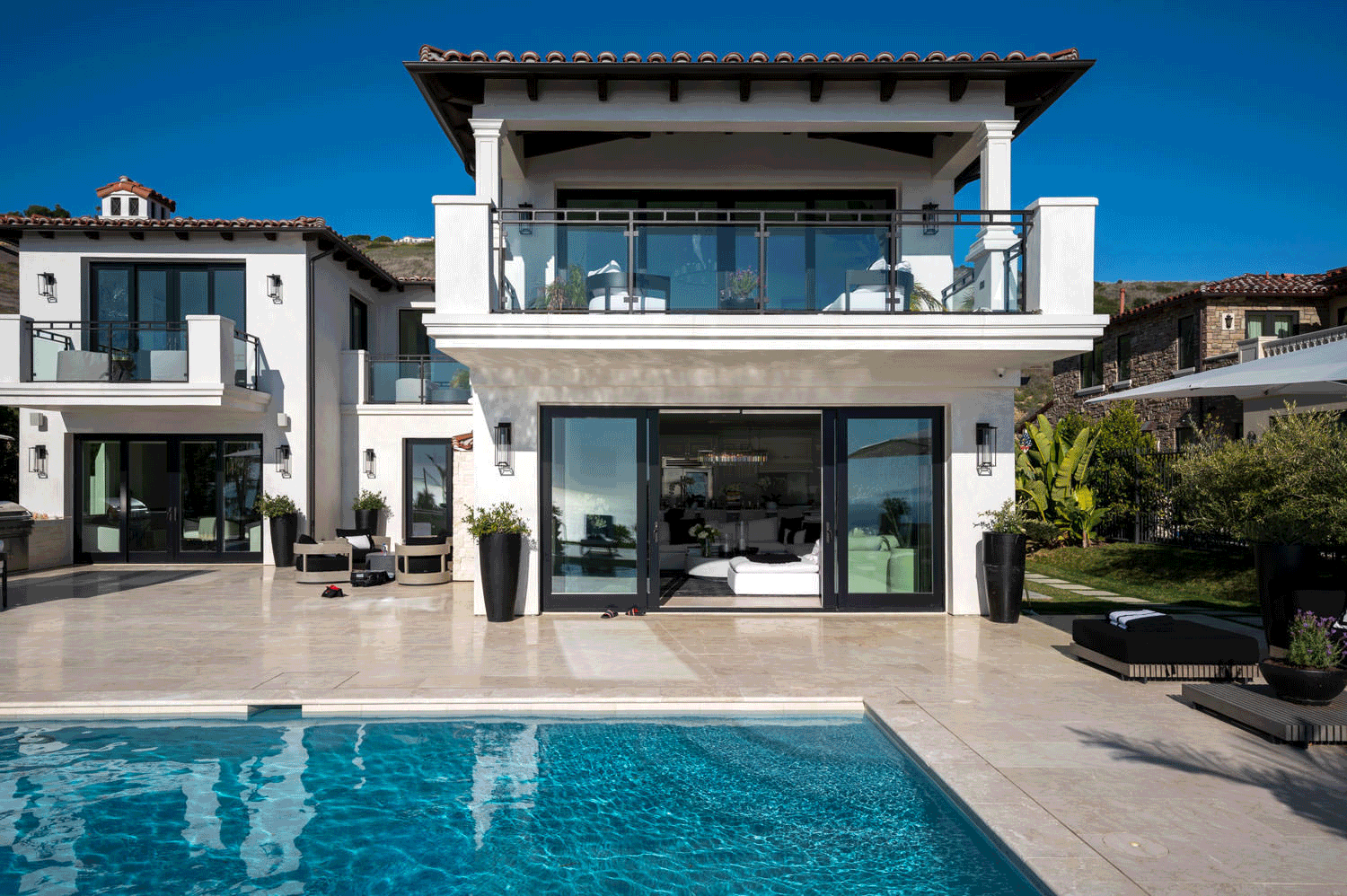 There is also some noticeable vignetting when shooting wide open, but it is minimal and by no means a deal-breaker. There is basically no color fringing or flaring that I noticed in testing which means this lens will be incredibly useful for astrophotography and street photography at night. On that note, the autofocus was incredibly fast and accurate, even in low-light situations.
Bokeh lovers will be pleased with the performance of the lens at f/2.8, but given the wide 14-24mm focal range, it will be pretty challenging to get a super blurry, shallow-focus background like you can with longer focal lengths. That being said, what you can get bokeh-wise is still quite soft and pleasing, it's just not as "bokehlicious" as some may like.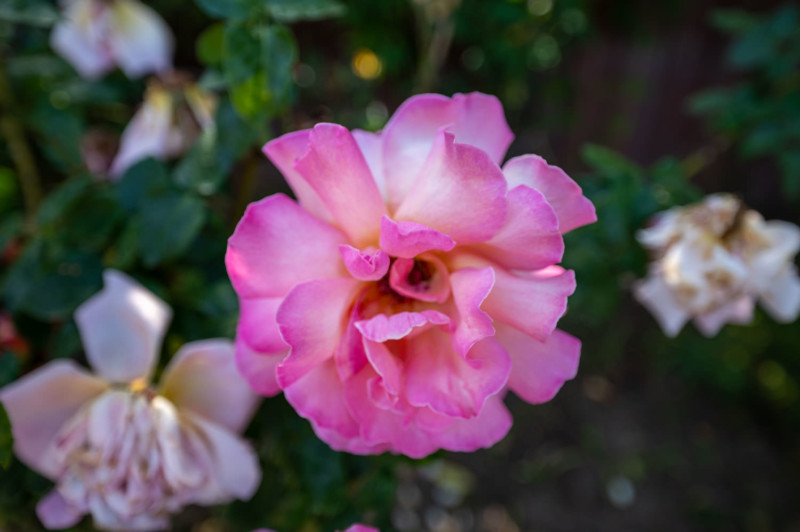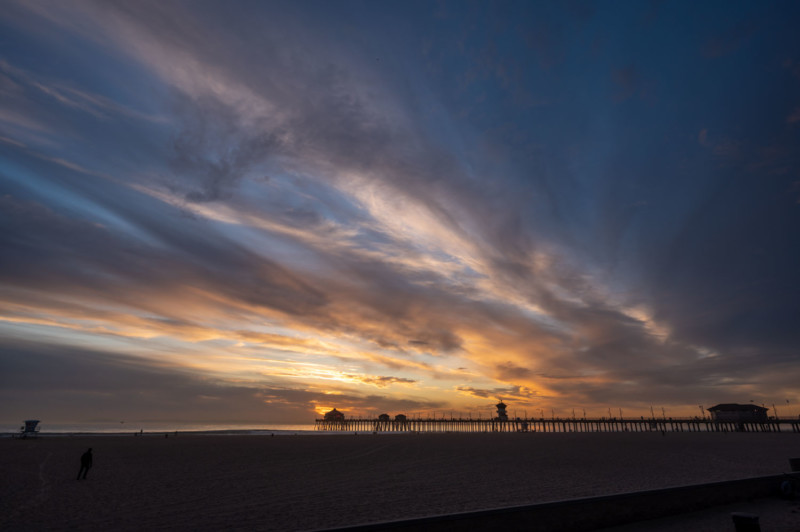 A Superior Successor to a Legendary F-Mount Lens
The Nikon Z 14-24mm f/2.8 S lens is seriously one of the best lenses in the Nikon mirrorless lineup and delivers top-tier ultra-wide-angle image quality in a lightweight body with a plethora of customizations and added functionality expansions built right into it. The BH-97 Lens Hood that comes included with the lens allows for the 112mm circular filters to be adapted directly to it, and the rear slot allows for custom filters including gels for even more creative control.
While it doesn't have the same range as the 14-30mm f/4 lens, it does offer a full extra aperture stop for lower light focusing and faster performance making it even more attractive to landscape, cityscape, and astrophotographers.
The only question creatives need to ask themselves is if the extra stop of light is worth the increase in price when compared to its 14-30mm f/4 sibling.
Are There Alternatives?
There are several alternatives available for Nikon mirrorless users for the 14-24mm f/2.8 S lens including the $1,297 Nikon Z 14-30mm f/4, the $1,952 Nikon F 17-35mm f/2.8, $1,747 Nikon F 14-24mm f/2.8, and the $1,299 Sigma F-mount 14-24mmm f/2.8 DG HSM Art. All these lenses have their own benefits, but arguably do not offer the same image quality and autofocus performance as the Z 14-24mm f/2.8 S lens.
Should You Buy It?
Yes. For anyone that regularly shoots landscape, cityscape, and astrophotography, the smaller size, filter, customization options, low light, and fast autofocus capabilities of this lens make it a must-have for a professional Nikon mirrorless photographer.