Gorgeous Orbital Sunrise Captured from the International Space Station
NASA has published a series of gorgeous photos of the sun rising behind the curvature of the Earth, also known as an oribtal sunrise, as seen from the International Space Station (ISS).
The photos were published on the official Twitter account of the ISS and NASA's Johnson Flickr account, the location where NASA publishes photos that are made available for publication or non-commercial personal use. The photos were originally captured on February 22, but only recently publicized by the space agency.
An Orbital Sunrise Sequence
NASA shared five photos from the sequence starting from just before the sun rises behind the curvature of the Earth and through to when the planet is fully illuminated.
The following two photos are described by NASA as "The first rays of an orbital sunrise illuminate the Earth's atmosphere in this photograph from the International Space Station as it orbited 262 above the Pacific Ocean south of Russia's Kamchatka Peninsula."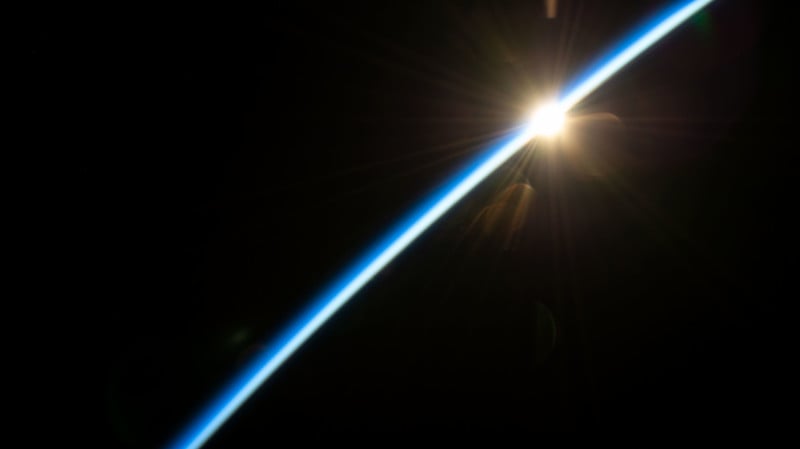 As the series continues, the sun can be seen rising above the Earth's horizon.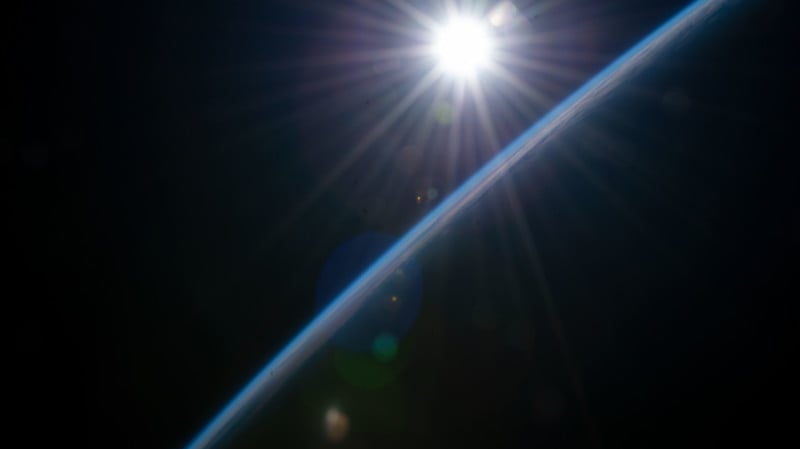 The final photo of the series shows Earth as it is fully illuminated by the sun which is now out of frame. At this point in the series, the positioni of the ISS over Earth has changed to where Alaska's Aleutian Islands are visible on the surface.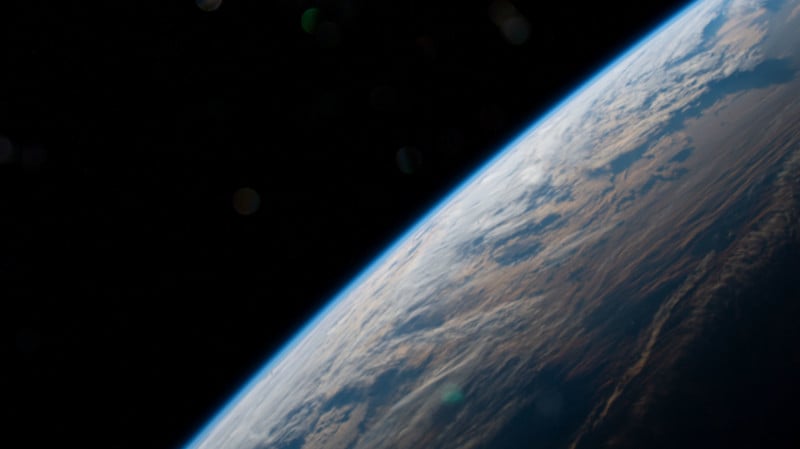 NASA hasn't said which astronaut is responsible for taking the photos, but does list them as captured by a Nikon D4 DSLR and a 28-300mm f/3.5-5.6 lens. The settings used to capture the photos vary. Initially, the images are captured with at f/7.1, ISO 1250, and a shutter speed of 1/60 second. By the end of the series, they have shifted to f/18, ISO 400, and a shutter speed of 1/1,250 second.
Beautiful Perspectives from the ISS
Photos from the ISS have slowed a bit since European Space Agency (ESA) astronaut Thomas Pesquet returned to Earth last year. Pesquet was responsible for a large number of outstanding photos and photo series captured from the unique perspective of the ISS over his time on the space station. After coming back home, he revealed that he shot close to a quarter-million photos while in space and only had gone through a small number of them.
While on the ISS, Pesquet captured a rare blue aurora, multiple timelapse sequences, and unique perspectives of Earth that provided some of the most creative angles taken of the planet in some time.
---
Image credits: Photos via NASA Johnson.