How to Combine Photos with Unreal Engine for Creative Composites
Mixing photography with digital backgrounds is becoming easier and more approachable. In this in-depth and over one hour video, Serge Ramelli breaks down how to use the free Unreal Engine to build a background from scratch and use it to create new composite photographic images.
With the advancements in visual effects technology for gaming in recent years, it is no surprise that powerhouse production companies like Disney and Lucasfilm have started to leverage this technology for filmmaking, but this advanced technology can also be used by just about anyone and combined with photography.
Ramelli admits that he has been a fan of 3D rendering and has attempted working with advanced applications like Blender for years without much success. It took discovering Unreal Engine a few months ago for him to find a platform and workflow that made sense.
"It really reminds me like playing around with lego where you just put different elements together to create amazing landscapes," he says.
After taking some time to review tutorials and work through some demos, Ramelli found that it could be a great tool for still photographers that allows them to create breathtaking and surreal images from the comfort of their own homes — almost a necessity given the situation with the global pandemic the last few years which made it significantly harder to work with groups of people, let alone travel to the various locations for background plates.
Below are a few before and after images Ramelli provided as examples. In one, he photographed a friend climbing a tree:
Then he extracted her and added her to a background created with Unreal Engine using "megascans," which are based on actual photography to keep it realistic.
In a second example, Ramelli combines a self-portrait he captured against a V flat and combined it with a scene he created in the style of Indiana Jones.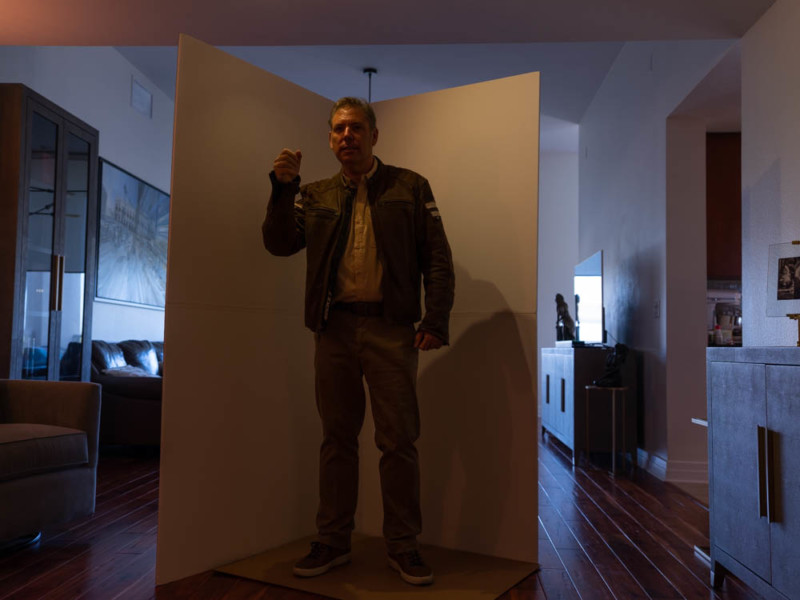 The background is an Egyptian moody scene that he found on the Unreal Marketplace that is already loaded with a plethora of assets.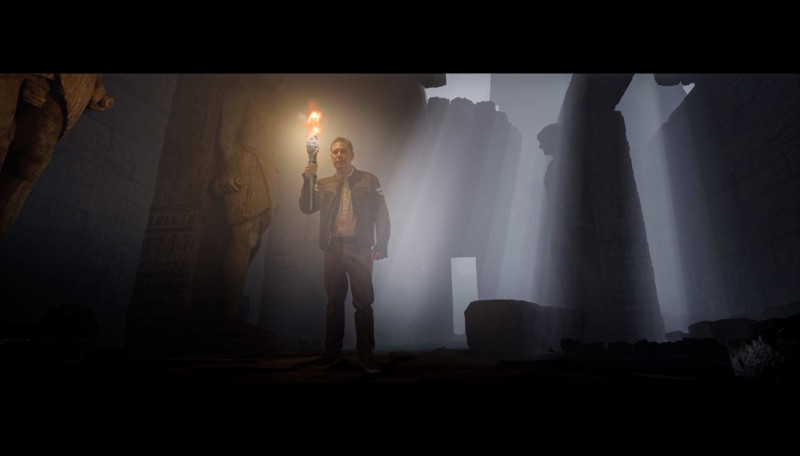 As a third example, Ramelli took another self-portrait that he captured on a local beach which he then expands on using Unreal Engine by adding a vast sand dune background: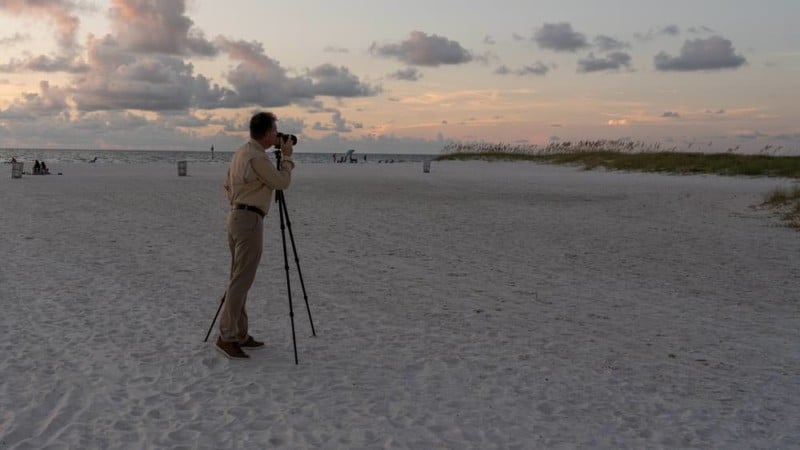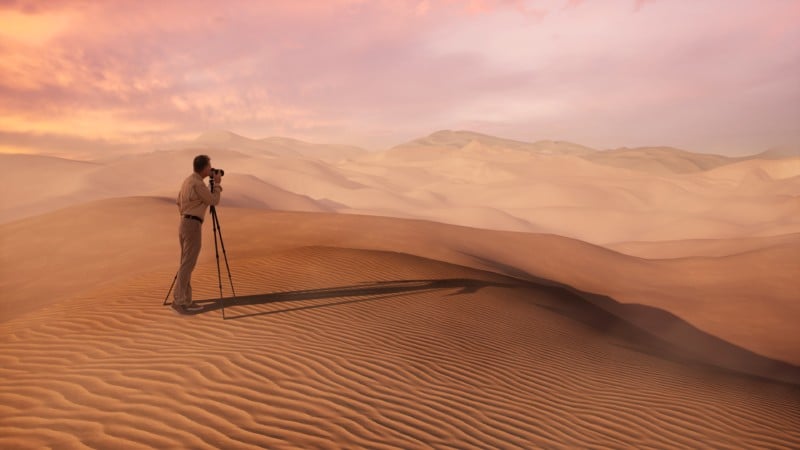 Ramelli clearly believes in the process and thinks that more photographers should embrace the idea of composite images using a mixture of real elements and ones created digitally. To help, he has created an "absolute beginner tutorial" on easy landscape creation in Unreal:
For more tutorials and inspirational how-to guides, be sure to visit Ramelli's YouTube Channel.
---
Image credits: All photos by Serge Ramelli.