VSCO Launches New Set of Pink and Blue-Hued Infrared Filters
VSCO has announced a new set of blue and pink-hued "infrared" filters for its mobile app, specifically for VSCO members. The new filters allow photographers to mimic the look of infrared photography in two additional color spectrums.
VSCO IR1 through IR3 Filters
The new set of filters adds to VSCO's current library of infrared options (named IR1 through IR3) that it previously launched. The first set featured a more "traditional" infrared experience with a strong emphasis on reds as well as black and white.
VSCO IR4 through IR7 Filters
The new IR4 through IR7 filters provide an additional set of hues in the blue and pink spectrums that give photos a dramatic look that still feels infrared, but lean more into the nontraditional.
IR4 is VSCO's "pink landscape" filter and is described by the company as a way to see the world through pink-hued glasses. The strength of the pink can be adjusted so that the pinks can become more white and make colors more muted. Below are a couple of examples of the IR4 filter in use:
IR5 is VSCO's "pink portrait" filter and is similar to the landscape-focused IR4 but designed to work specifically with people. It is designed to not affect skin tone color but instead focuses on surrounding subjects with pink hues. Below is an example of the IR5 filter effect: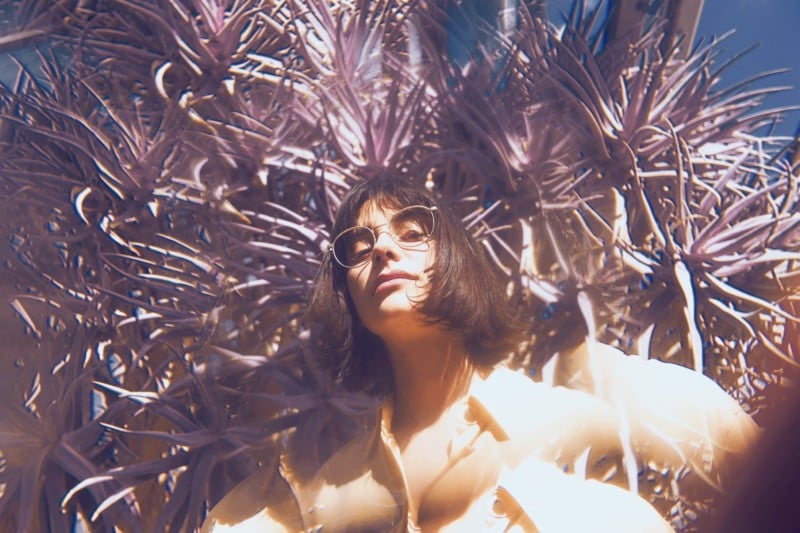 IR6 moves the color tones to blue and is made for use with landscapes. VSCO describes it as a filter with cool blue tones that, like IR4, can be softened and moved more to white depending on how strong the photographer wants the effect to feel. Below are a couple of examples of the IR6 filter:
IR7 is the blue equivalent of IR5 and surrounds portrait subjects with that same cool blue hue without affecting skin tone. Below are a couple of examples of the IR5 filter:
Available for VSCO Members
VSCO is one of PetaPixel's top picks for both iPhone and Android photography thanks to its huge number of filters and excellent camera experience. The best tools are locked behind a paywall, however, which costs $20 per year.
That price unlocks most of the features that make VSCO worth using. The company regularly updates the app with new features for members though, such as the addition of Dodge and Burn and new filters, which means there is a lot the company provides that makes the asking price worth it.