New Full-Frame 49MP Sensor Can Shoot 8K at 120FPS, 4K at 240FPS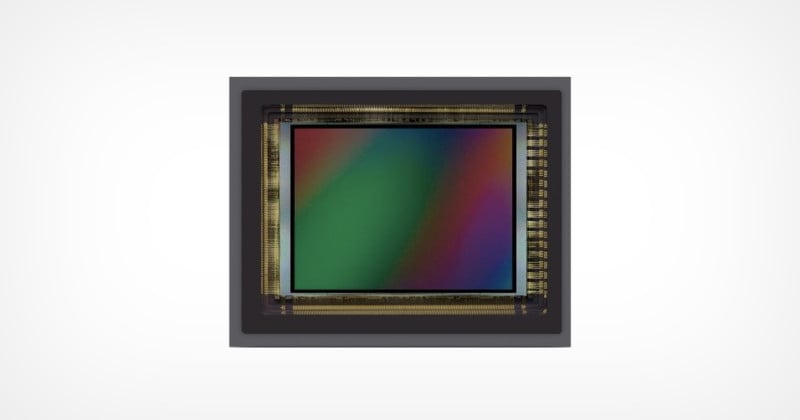 Sensors are the main battleground in the camera industry, and Gpixel's latest appears to be well aware of that fact. The company has created a 49-megapixel, HDR, backside-illuminated, stacked sensor capable of up to 8K at 120 frames per second.
Gpixel has been producing sensors for the security and industrial applications space since 2012, but in the last year it has produced at least three sensors that look extremely promising for the consumer imaging space. In August, the company said it had developed a new global shutter 4/3-inch 10-megapixel sensor that it claims will be capable of shooting 4K video at up to 2,000 frames per second. In September, it launched what it billed as the world's highest-resolution global shutter sensor: 152-megapixels.
More recently, Gpixel announced what it calls a next-generation sensor: a full-frame, backside-illuminated (BSI), stacked sensor designed specifically for photography and cinematography. While not a global shutter design, that's still an impressive-looking sensor.
The GCINE4349 is the first in what Gpixel says will be a flagship family of sensors and features a 49-megapixel (35.2 x 25.8 mm) full-frame image sensor with 4.3 μm2 BSI pixels. It has a maximum resolution of 8,192 by 6,000 pixels and several readout modes that can support 8K or binned 4K with maximum frame rates of up to 120 frames per second at 8K resolution and up to 240 frames per second at binned 4K resolutions, all with a pixel bit depth of up to 16 bit/pixel interfaced over 64 sub LVDS channels at 1.2 Gbps/channel.
In full-frame, Gpixel says the sensor provides full 8K DCI widescreen (8,192 pixels), but also supports 2.4:1 8K wide or scope format, 8K open gate, and various other creative imaging formats. The native 8K resolution at its 3:2 aspect ratio allows filmmakers to shoot oversampled in a way that ideally fits a finished 6K or 4K film.
"GCINE4349 is developed using a two-wafer level stacked BSI architecture. The top layer consists of a BSI pixel array with 49M 4.3 um pixels achieving a maximum QE of up to 75% at 525 nm. The bottom digital CMOS layer consists of an array of core cells each including 16-bit ADC blocks and SRAM memory blocks which are used to sum and store up to 4 subsequent sub-frames with seamless exposure, enabling an in-pixel full well charge of up to 160k e- for a dynamic range of 80 dB," Gpixel explains.
The architecture allows for two HDR modes that Gpixel says allows it to achieve excellent image quality in a variety of lighting conditions. The first is a proprietary "Variable Slope High Dynamic Range" method that the company says lets the sensor achieve 110 dB of dynamic range (what it says is "exceptionally high"). The second is a classic dual gain read out that achieves up to 87 dB of dynamic range. Gpixel also has a dedicated still camera mode with low noise readout and a dedicated shutter controller.
Gpixel's GCINE4349 looks, on paper, to be one of the more impressive high-resolution, low noise sensors to be developed, but it's unclear who the company intends to sell its product to. Sony and Canon make their own sensors, and Nikon generally works with Sony to produce the sensors in its cameras. Still, hopefully, Gpixel's continued investment in the space will result in continued gains in performance, and perhaps even more impressive capabilities are to come to the next generation of cameras.