Oppo Teases a Telescoping, Retractable Smartphone Camera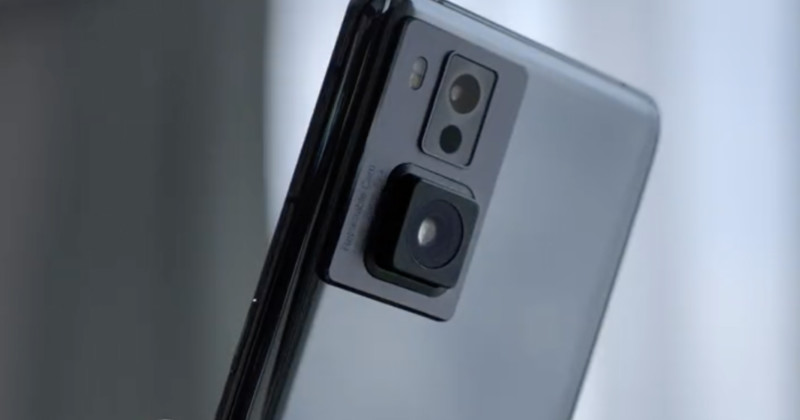 Oppo has published a short video that teases a coming smartphone that will feature a telescoping, retractable camera with a design that is reminiscent of compact point and shoots.
A telescoping, retractable lens design usually allows an optic to have variable focal lengths or at least allow a lens with multiple elements to make itself more compact when not in use. Whatever the case, improved performance is all but assured to be a goal from Oppo with this design.
It should also be noted that the module is quite large, which hints at either a larger image sensor, larger and higher-quality optics, or both.
Most pop-ups are annoying…

But not our self-developed retractable camera! 😉

Explore more in INNO WORLD on 14/12.#OPPOINNODAY2021 pic.twitter.com/33hgJSw8If

— OPPO (@oppo) December 7, 2021
Earlier this month, Oppo announced that it would be one of the first smartphone manufacturers to feature the Qualcomm Snapdragon 8 Gen 1 processer in its devices and planned to make it available in the first quarter of 2022.
"Oppo maintains close ties with Qualcomm Technologies, and we have brought several 5G smartphones powered by flagship Snapdragon mobile platforms to the market this year, including the Find X3 series and Reno6 series," Scott Zhang, Oppo Vice President of Overseas Sales says. "It is our pleasure to witness the launch of a new generation of Snapdragon 8 Mobile Platform. We believe it will bring immense improvements and powerful performance on the next generation of flagship smartphones."
The announcement of the feature is without many confirmed details, as Oppo plans to fully reveal the smartphone and camera on December 14 at its Inno Day event, which takes place in Shenzhen, China on December 14 and 15. Inno World, where the smartphone is likely to make an appearance, is a virtual stage that takes place during its Inno Day, which is the company's platform for showcasing its coming products and technologies since 2019.
Last year, Oppo showcased three conceptual products at Inno Day, including a rollable smartphone. For 2021, OPPO says it is digitalizing the launch event and exhibitions and transforming the conventional event into an entertaining and interactive world of virtual experiences.
Since Oppo plans to unveil the phone next week and it has already said that it will integrate Qualcomm's new processor into a device for sale in quarter one of 2022, it's not much of a leap to assume these devices will be one and the same. While speculation, it is all likely to become clear on December 14.