How Filmmakers Recreated and Parodied an Iconic 'Matrix' Scene
With a new Matrix movie coming out this month, Unplug Productions and its creative director Isaac Alvarez decided to recreate the iconic "red pill, blue pill" scene with a fun twist, and share how they made it all come together.
Founded in 2019 by Isaac Alvarez, Unplug Productions is a full-service creative production company that's dedicated to creating impactful videos. Based in Los Angeles, California but with a global reach, the company has an array of creative capabilities as an advertising agency, video production company, and post-production house.
"The blue pill, red pill scene from the Matrix is such an iconic scene in cinema," Alvarez tells PetaPixel. "And so when Godox reached out to us to help promote their scene re-creation competition this past October, we knew almost instantly that we were going to try and tackle that scene!"
A major part of recreating the scene was the setting, which Alvarez says they needed to match to look right.
"Location was an important piece to creating this scene since the original scene takes place in a large New York Loft esque room," he explains. "Though such a room wasn't found for the re-creation, we were able to find a space that complimented the feel of the original."
Alvarez describes the lighting as heavily contrasted and moody, and he and his team mimicked the look of the original scene as well as they could.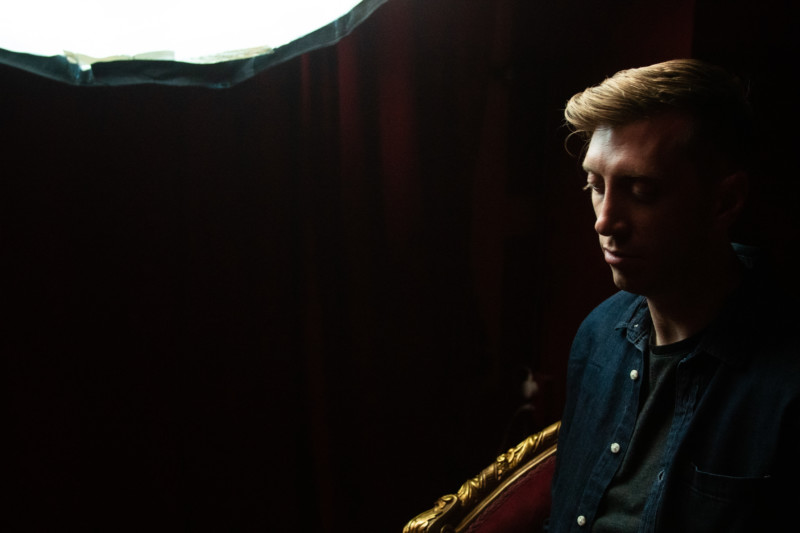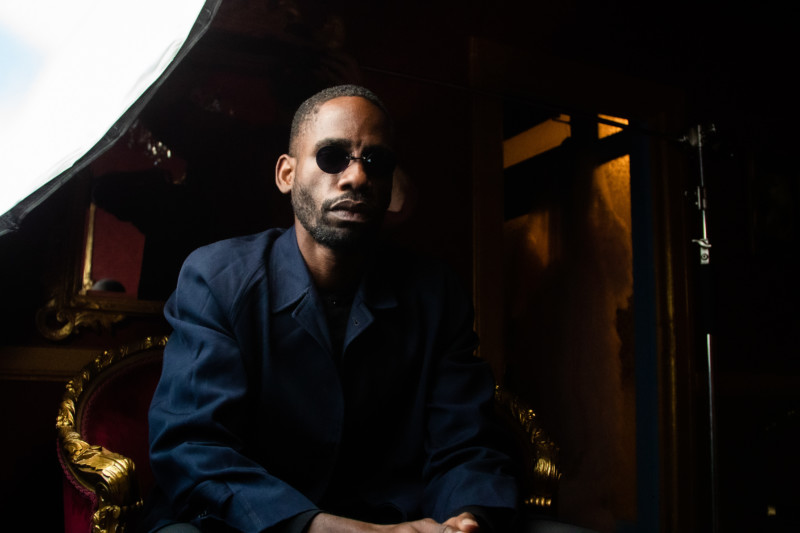 "A maximum of three lights was used throughout the entire shoot; a large dome placed in the center to act as the key, and two RGB stick lights behind each actor as the hair light," he says.
Aside from minor adjustments depending on the angle of the shot, Alvarez describes the following as the setup used for the majority of scenes in the short video:
The scene was filmed on a Sony A7sIII with four different focal lengths:
A Rokinon 14mm was used for Neo's reflection in Morpheus glasses
A Tamron 35mm was used for the wide establishing shot
A Sony 50mm was used for the medium close-ups
A Sony 85mm was used for the close-ups
A Canon 100mm Macro was used for the extreme close up on Morpheus
"The main purpose of the 14mm and the 100mm Macro was to create the reflections within Morpheus' glasses in post," Alvarez explains. "The 14mm was aimed to cause some distortion, which you'd normally see when looking into someone's glasses.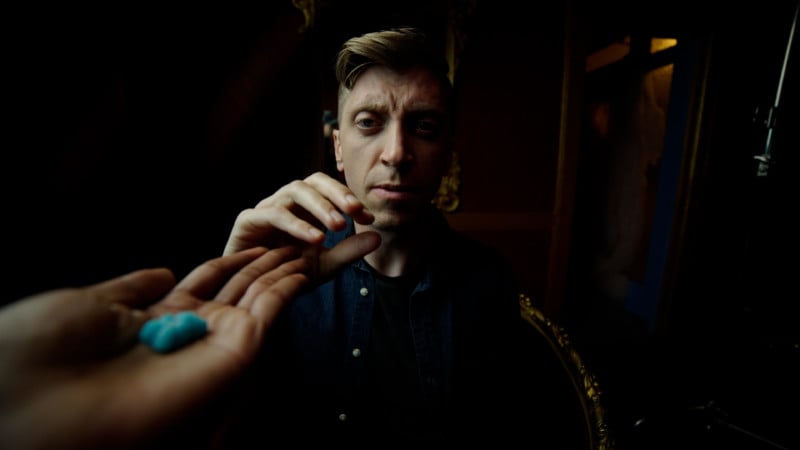 "In order to have the flexibility in post, four different shots were filmed and later composited together in Adobe After Effects."
The below video is a full VFX breakdown of the post-production techniques used:
"The entire project was fully filmed and edited within 24 hours," Alvarez says.
"We think that re-creating this scene, or any scene for that matter, is an incredible learning experience in all aspects of production. We urge any and all creatives that if they are looking to improve themselves as filmmakers and storytellers, to look into some of their favorite movie scenes and re-create them for themselves!"
More from Alvarez and Unplug Productions can be found on Instagram and YouTube.