You Can Finally Buy Sony's $9,000 Airpeak Drone
Almost a year after it was first teased, Sony is finally making the AirPeak S1 drone available to purchase. The drone was officially announced in June and ships with the main aircraft, four propellers, a remote, two batteries, and a charger.
Sony calls the Airpeak S1 the "introductory" model of the Airpeak line and touts it as the smallest drone that can be equipped with a full-size mirrorless interchangeable lens Alpha camera. Pre-sales for the drone start today with drones expected to ship to customers by December 24, a bit delayed from the original timeline of "the fall of 2021."
"We're excited to now make the new Airpeak S1 drone available for purchase, and for the amazing set of possibilities this drone opens for cinematographers," Yang Cheng, Vice President, Imaging Solutions at Sony Electronics says. "The drone's compact size, new software features and advanced imaging, sensing, AI and robotics reflect the high quality the industry respects Sony for, and enables content creators and commercial professionals to capture images and video not possible before."
The Airpeak S1 is designed for professional photographers and filmmakers and is compatible with a range of Sony cameras, including the Alpha 1, Alpha 7S series, the Alpha 7R series, the Alpha 9 series, FX3 and others. Sony says it leverages proprietary technology and delivers for smooth maneuverability at high speeds with highly stable wind resistance, enabling high-quality aerial images and video content.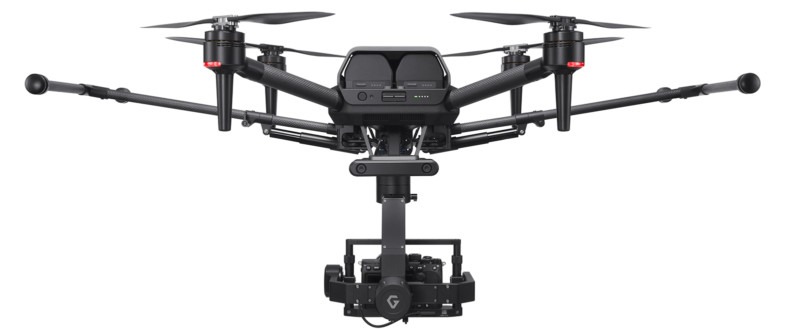 In addition to the drone, the optional "Airpeak Plus" subscription service will retail for "around $300" for a 12-month period, with an optional "Protect Plan" also available. "Airpeak Plus is a cloud service that allows users to use the several features of Airpeak Base, and the Airpeak Protect Plan is a service plan to cover accidental damage to the product. Why the pricing isn't exact for Airpeak Plus wasn't explained and the cost of the Protect Plan wasn't detailed either.
Despite alerting PetaPixel to its planned availability, at the time of publication, Sony had not updated its Airpeak product page to allow the placement of orders, and Adorama still listed the drone as a "pre-release" item. Both pages should be updated over the course of the next day to reflect the pre-order status of the drone.
---
Update: Adorama's product page for the Airpeak has been updated and now allows pre-orders.