Deal Alert: Save Up to 30% Off Peak Design Bags and Camera Gear
You miss 100% of the shots you don't take. Your camera, your lenses, your drone—if they're not by your side and at the ready, they're multi-thousand-dollar paperweights.

Peak Design has spent the last decade engineering brilliant, award-winning, sustainably-built accessories to help you better transport, protect, and access your creative gear so that you can do more with your camera. And right now,
they're all on sale for an unprecedented discount: up to 30% off
.
The deal runs from Nov. 22nd through Cyber Monday (Nov. 29th) on peakdesign.com and participating retailers worldwide. Nearly everything Peak makes: camera bags and organizers, tripods, camera straps, and clips—snag almost everything for up to 30% off.
Full disclosure: This sponsored article was brought to you by Peak Design.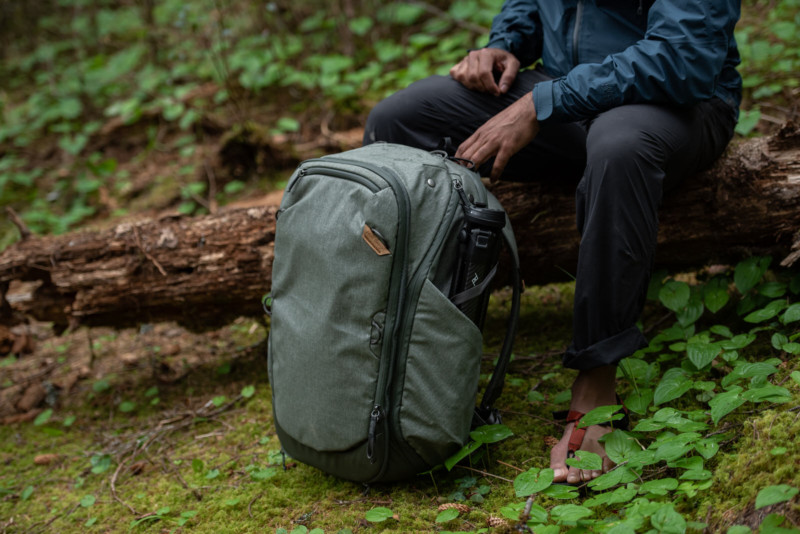 Traveling with a full pro kit? Or just a mirrorless body and spare lens? Or with no camera gear at all? The Peak Design Travel Backpack 45L is a game-changer for all kinds of trips, thanks to its numerous access points and compatibility with Peak's entire line of Camera Cubes and Packing Tools. Winner of multiple design awards, this versatile travel pack is carry-on compatible, yet expands to fit more (or even compresses for use as a day bag). Fair Trade certified and 100% carbon neutral. Currently 30% off—massive savings on a killer piece of gear.
Get the comfort and carry-ability of a backpack, with the monster gear-hauling capacity of a duffel bag. The Travel Duffelpack 65L has a unique tuck-away shoulder and hip strap system that lets you check this bag on an airplane or in your trunk, and comfortably carry it for a long period of time when you get to your destination. Available in 2 colors…the Sage green version is a whopping 30% off right now. Fair Trade Certified and 100% carbon neutral.
This rugged, weatherproof daypack has loads of thoughtful features for camera carry, organization, and access, and they've all been tucked into an ultra-clean, modern aesthetic. Perfect for discreet travel and everyday commuting. A single weatherproof 270-degree gives top and dual side access, so you can grab your camera without taking the pack off. Inside, patented FlexFold dividers provide instantly customizable organization. 100% recycled nylon canvas shell with a burly 900D bottom liner. Currently on sale for 30% off.
The Peak Design Tech Pouch is next-level doo-dad management. Cables, dongles, SD cards, power banks—we've all got piles of them, yet all too often we're digging through drawers and backpacks to find them. Thanks to an origami-inspired 21-pocket design, Tech Pouch holds a ton of stuff, yet keeps it all neatly organized and visible so you can quickly grab what you need. Fair Trade Certified, 100% carbon neutral, and a 100% recycled weatherproof shell available in 4 gorgeous colors. On sale for 10% off.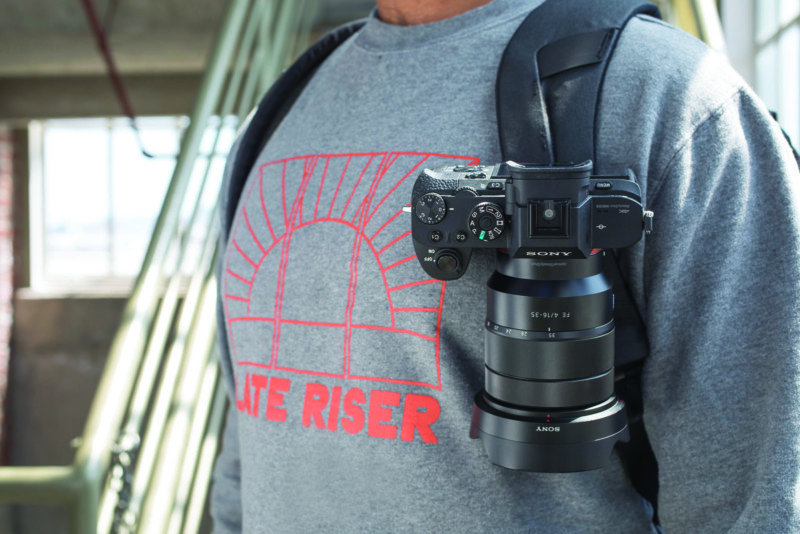 This precision-machined aluminum clip has become an iconic piece of photo gear for active photographers, and right now you can get it for 15% off. Capture lets you carry your camera rigidly on any backpack strap or belt, keeping it secure yet accessible with the press of a button. There are a million situations where neck straps don't cut it—hiking, biking, playing with the kids, exploring a new city—Capture's 200lb load capacity makes it safe for any camera/lens setup during any activity.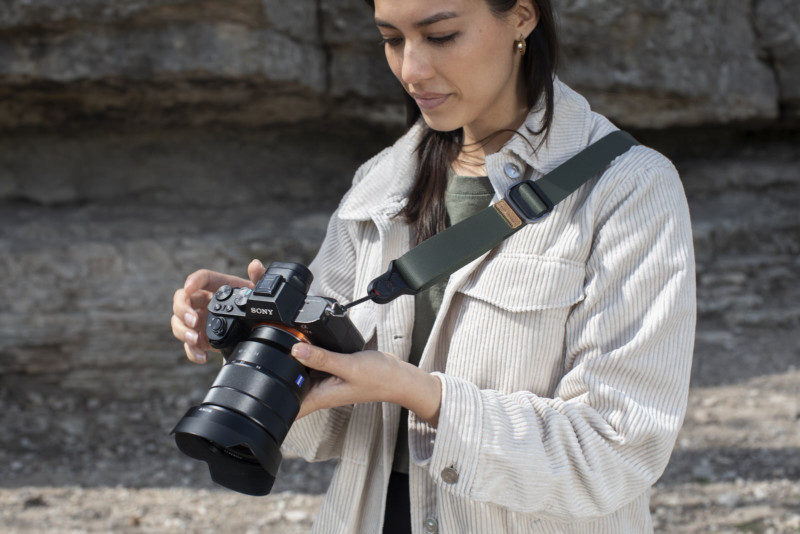 The magic behind Peak Design straps lies in their Anchor Link quick-connection system, which allows them to be instantly attached, removed, and reconfigured to work optimally with whatever camera body/lens setup you're using. SlideLite can be work as a neck strap, shoulder strap, or cross-body sling strap. Premium seatbelt-style nylon webbing glides over clothing, yet also has a grippy side that prevents slipping in shoulder mode. Dual quick-adjusters provide instant access and easy reconfiguration. On sale for 15% off.
Travel Tripod ($60 off $599.95 for Carbon Fiber, $35 off $349.95 for Aluminum)
It's the most compact, portable pro-level tripod in the world, and you can get it right now for up to $60 off (for the Carbon Fiber model…Aluminum model is $35 off). For years, traditional tripods have suffered from needless bulk and wasted space—and as a result your tripod often gets left behind when you're on the move. Peak Design spent 4 redesigning the tripod from the ground up, creating a travel tripod that packs down to the diameter of a water bottle—without compromising height, stability, or features.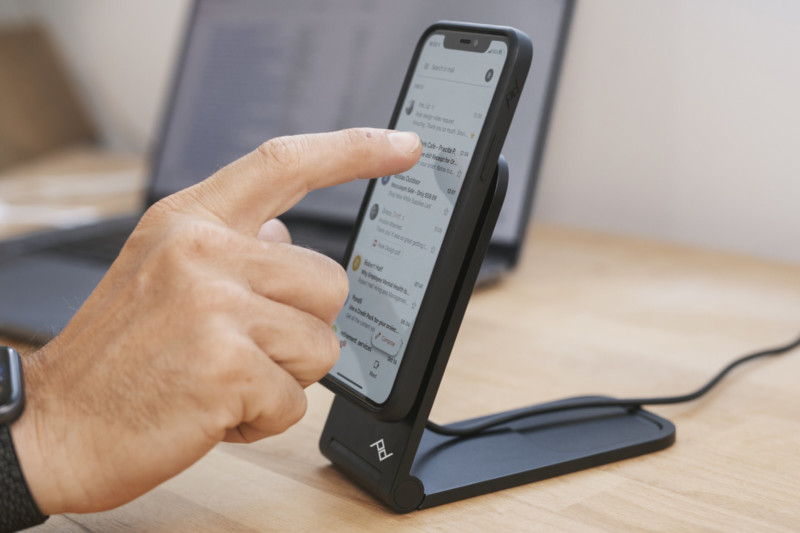 Whether you're a seasoned pro photographer or a beginner, the camera you carry and use the most is probably your smartphone. Peak Design's newest product line is an ecosystem of meticulously-designed mobile mounts and accessories…launched on Kickstarter in late 2020, they've just now become available for purchase by the general public. And Peak Design's ecosystem is already vast: cases, chargers, tripods, car mounts, bike and motorcycle mounts, wallets, and more. Unlock the full creative potential of your smartphone with Mobile, by Peak Design.