How B.J. Novak Became a Global Stock Photo Model Without His Consent
B.J. Novak is best known for acting in, writing, directing, and producing the hit TV show The Office. Over the past several years, however, his face has also appeared in all kinds of products around the world… completely without his knowledge or permission.

The 42-year-old Novak took to Instagram recently to share the bizarre story of how he somehow became a global stock photo model. It all started when one of his portraits was erroneously added to the public domain.
"Years ago, someone mistakenly put an image of me on a public domain site, and now apparently I am on products all around the world," Novak writes.
A public domain photo is one that has absolutely no intellectual property rights. In addition to the copyright on photos expiring — for photos created in the United States these days, the copyrights generally expire 70 years after the death of the photographer — photographers can also waive the rights to photos by uploading them to certain websites and/or placing them into the public domain.
There are many websites on the Internet now that collect photos from people who want to release them for free use, including Unsplash, which was acquired in March 2021 by Getty Images. These websites state that contributed photos may be used for free, even for commercial purposes.
It's unclear which website the now-famous portrait of Novak was uploaded to, but after the photo was "mistakenly" released, companies across the world began using it for their product packaging and marketing.
Here are just some of the uses that Novak has been alerted to (and which he shared in his Instagram story):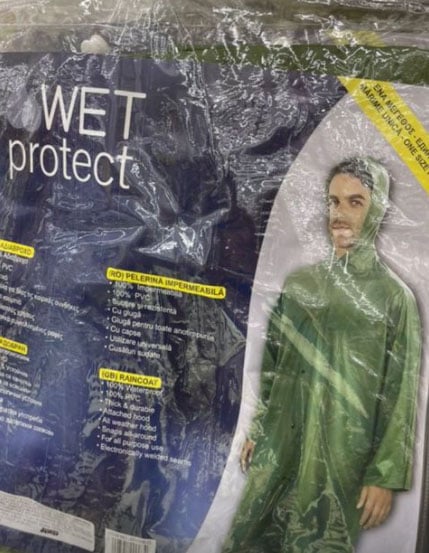 Novak could likely make some money from these uses by going after the companies that profited from his likeness.
"It's really the fact that his face or likeness is associated with a particular product, because they're using his likeness in order to attract customers and basically make money," New York attorney Marc Misthal tells the NY Times.
Even though he may have the law on his side, Novak does not seem to mind being an accidental stock photo model.
"I am too amused to do anything about it," the actor writes in the Instagram story. He has since put these photos in an Instagram Stories Highlight titled "Modeling."
Actor Simu Liu knows well the feeling of seeing his face on all sorts of ads, but unlike Novak, Liu signed up for it. Prior to becoming famous worldwide for his lead role in the Marvel superhero film Shang-Chi and the Legend of the Ten Rings, Liu worked as a stock photo model to help pay off debts and make ends meet.