Luna Display Now Lets You Use an iPad as a Wireless Monitor With a PC
Astropad has announced Luna Display 5.0 which adds support for PCs and allows the use of an iPad as a wireless display with windows devices.
Astropad launched Project Blue in March which allowed users to mirror Windows desktops or use an iPad as a drawing tablet, but now through Luna Display 5.0 it fully supports an iPad as a second display on PC devices.
Also read: Turn Your iPad Into a Drawing Tablet: Sidecar vs Astropad vs Duet vs Luna
Astropad says that it has completely rearchitected the apps so that they can both support PCs as well as Macs, and the company says that it is the only hardware solution that turns an iPad into a wireless second display for both Mac and PC. Astropad is also launching a new Luna Display HDMI unit.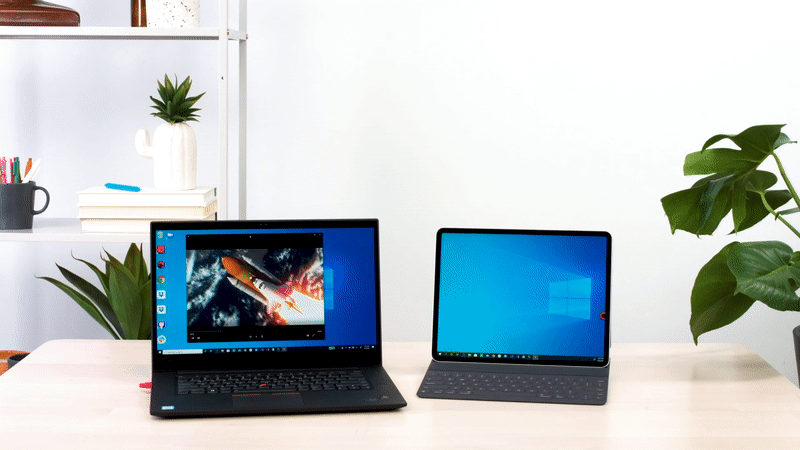 Since Luna's initial launch on Mac in 2017, Astropad says that Windows support has been the number one feature request. As a result, it says that this launch is highly anticipated by its community, with over 8,000 Windows preorders so far. That number is cited through a Kickstarter the company launched in October of 2020 where it raised $400,000 to bring Windows support to its users.
Astropad explains that once the Luna Display is connected, the iPad is compatible with a keyboard and mouse, iPad touch gestures, and pencil pressure sensitivity. The company says that it is able to set up in seconds, connects over Wifi or hardware, and works with the company's Astropad Studio software. Luna says that its hardware ensures compatibility with any Windows desktop application and delivers low latency performance of 16 milliseconds.
"To build our products on Windows, our engineering team learned a sophisticated new programming language called Rust. With Rust, we not only expand our market size with Windows compatibility, but we're also able to achieve significant performance improvements on the Mac side too," Astropad explains.
Back in 2019, Astropad actually wrote a detailed blog that explains why the company chose Rust and how it would allow them to bring its software across platforms.
Along with expanding support to Windows, the company says that Luna Display 5.0 also brings significant improvements on the Mac side, with a faster setup process on M1 Macs.
Astropad retails for $130 and is available in three configurations: USB-C (works with both Mac and PC), Mini DisplayPort (works with Mac), and HDMI (works with PC). As a note, Luna does not work with adapters.