Astropad Studio for iPad is Now Fully Compatible with Windows PCs
Astropad Studio, which turns an iPad into a professional drawing tablet by mirroring any desktop app onto its screen over WiFi or USB, is now available and fully supported for use on Windows PCs.
Astropad Standard and Studio offer the ability to mirror displays from the iPad to Apple computers and allowed the use of the iPad as a drawing tablet in conjunction with macOS. The company also produces LunaDisplay, which turns any Mac or iPad into a wireless second display using a small USB-C dongle.
The company says that since the launch of Astropad on Mac, Windows support has been highly requested. In March of 2021, Astropad launched Project Blue, a beta software product that supported drawing tablet functionality such as mirroring, Apple Pencil support, and touch supper (pan and zoom). It also had limited Astropad Studio shortcuts and customization, such as basic sidebar shortcuts, on-screen modifier keys, on-screen keyboard, external keyboard support, and "move and zoom" functionality.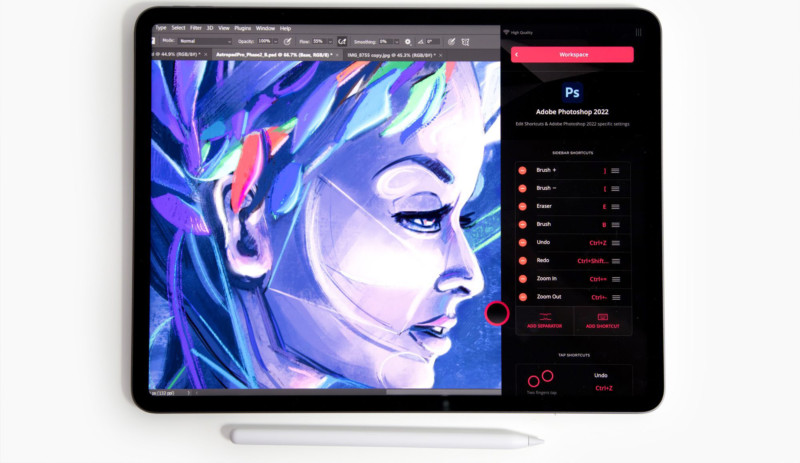 Astropad says that Project Blue has been downloaded over 73,000 times since then. Today, Project Blue has turned into full Astropad Studio support for Windows machines.
The company says that the update brings complete workspace customization along with full support for Magic Gestures that allow tools to be switched quickly, custom pressure curves and smoothing, and unlimited per-app shortcuts. The platform works both at a desk or while on the road via a connection over both WiFi or USB, as well as promises low latency at 60 frames per second and full keyboard support.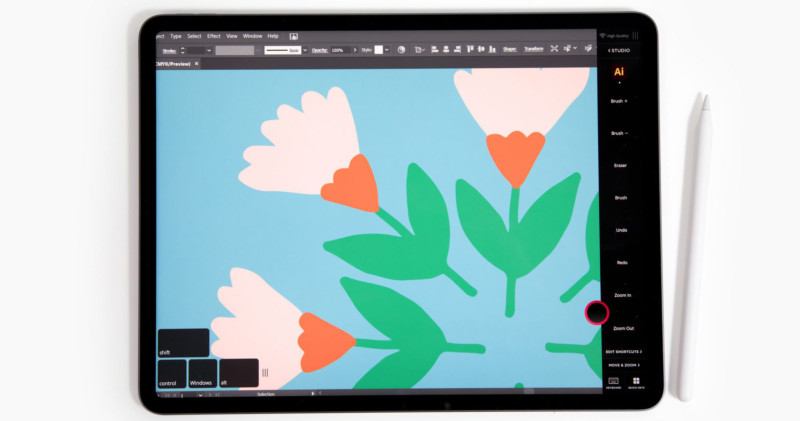 Astropad Studio costs $12 per month or $100 annually to use but can be trialed for 30 days for free.
Astropad Studio now joins Duet Display and brings full support for using an iPad on Windows devices. While both are compatible with PCs, there are notable differences between the two services which are explained in full on Astropad's website.
There are a lot of ways to turn an iPad into a drawing tablet, but most of them only work well in Apple's ecosystem. Apple Sidecar, Astropad, Duet, and Luna are all great options, but only Astropad Studio and Duet Display work with Windows machines. To help navigate the differences among the options, check out PetaPixel's breakdown of the pros and cons of each.