Vaonis Launches the 1050mm, 61MP Hyperia Telescope Camera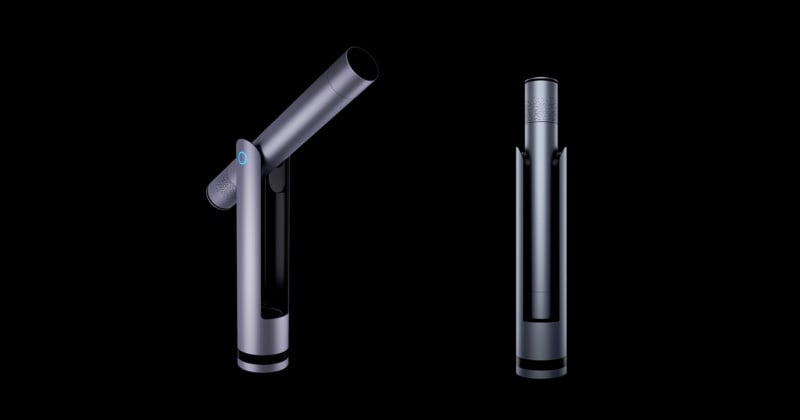 Vaonis has announced the Hyperia telescope camera, a 165-pound personal observatory that leverages a 61-megapixel sensor and sets it behind a massive 1050mm lens that is mechanically driven to allow for stunning photos of astronomical objects.
Vaonis has been producing telescope and camera hybrids for some time and is perhaps best known for its Vespera and Stellina smart telescopes launched in 2018 and 2021 respectively. Both of those prior telescopes were smaller and therefore used smaller sensors, but with the Hyperia, Vaonis super-sized the whole package.
It weighs a hefty 165 pounds (75 kilograms), which is nearly seven times as heavy as the Stellina telescope, and offers more than twice the focal length throw with its 1050mm f/7 apochromatic triplet lens. The 61-megapixel sensor is the full-frame Sony IMX455 monochrome sensor. This backside-illuminated sensor boasts what Vaonis says is enhanced sensitivity with "91% quantum efficiency."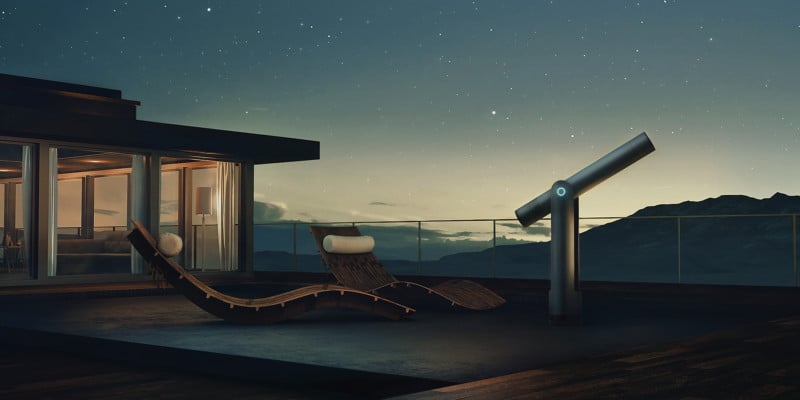 Hyperia is made of Zicral, an alloy that Vaonis says is used in the aerospace industry for its outstanding mechanical performance and exceptional resistance to extreme conditions.
Combining the most recent components on the market with the constantly improving technology that Vaonis has been developing since its creation in 2016, Hyperia offers exceptional observation quality, like a domestic Hubble, as well as a small footprint, enhanced protection against hazards exterior and unparalleled ease of use.
Vaonis designed the Hyperia to be modular and upgradeable over time, so even though the 61-megapixel sensor is excellent now and should be for many years, the company says that its "evolutionary system" means that users can replace the existing sensor with the latest technology on the market as it becomes available.
Hyperia is equipped with Direct Drive motorization, which the company says is the same as those used in the major professional observatories. This technology allows for unmatched pointing speeds and perfect sidereal tracking.
When closed, the Hyperia stands five feet, six inches tall. When open, it extends to a massive six feet, nine inches tall.
Below are a few example photos taken with the Hyperion system. They have been scaled down for viewing online, but the largest file is 9,450 x 6,102 pixels in size.
Clearly designed to appeal to the most discerning astronomical photographers, the fully modular Hyperion is available in three colors, made to order and designed to a customer's specific requests.
Buyers will be able to closely follow the manufacture of the "mini-observatory" with the Vaonis team. Orders will only be available through the Vaonis website and will start at $45,000. Each telescope system will involve an estimated waiting period of between 12 and 18 months.
---
Editor's note: The original story stated a 1050mm f/5 lens, which is incorrect. It is a f/7 lens. We apologize for this error.
Vaonis also clarified that the Hyperia would be available for €45,000 or $45,000, not the over $57,000 that the conversion of euro to the dollar would have resulted in.