This Underwater Robot is Used to Capture Unique Aquatic Sports Photos
An unusual underwater camera robot that sits affixed at the bottom of swimming pools allows photojournalists to capture photos of aquatic sports from normally impossible angles.
While unique subjects tend to make for the most interesting images, unique angles can also make the ordinary, extraordinary. That's where an underwater camera robot from Telemetrics comes in, which is used by Associated Press (AP) photojournalists to capture perspectives of aquatics sports that are far from the norm.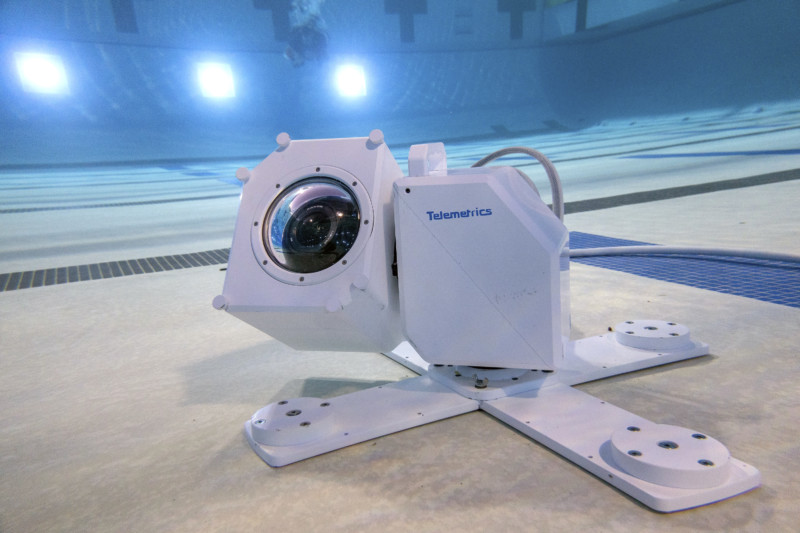 The photos below were captured during the Tokyo Olympics this past summer. The Telemetrics camera system is a fully waterproof robotic system that was designed and built especially for Olympic-sized pools and water sports events, as reported by YM Cinema.
The robot, specifically the PT-CP-S5, is bolted to the floor of the pool and connected to an interface system through a single ethernet cable. It supports digital cameras with interchangeable lenses at depths of up to six meters (20 feet). It features Ethernet connectivity, DC power output for compact digital cameras, an anti-fog system, and what Telemetrics describes as a universal easy-mount interface. The system is rated at IP 68 and specified for pools that use chlorine.
AP photographers then can fully control the robot remotely including the camera's shutter speed, focus, and zoom. Photographers can also monitor a live feed from the camera from the remote control panel which allows them to set up to capture the perfect shot. A single operator can use Telemetrics' RCCP-M panel to control multiple cameras simultaneously and have a full live preview of all the cameras.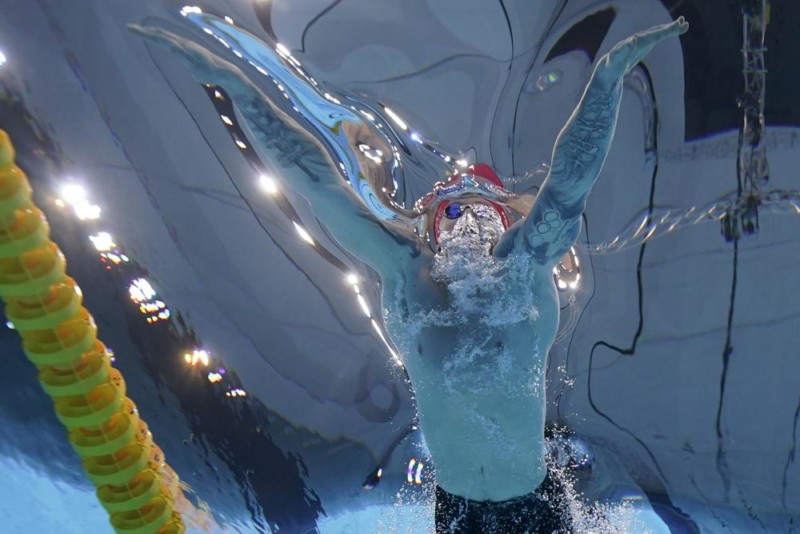 Captured photos are transferred immediately to a poolside technician who can send them to clients quickly.
The system has been in use by the AP since at least 2019, but the press team brought six of them for use during the 2020 Tokyo Olympics and outfitted them with either a Sony Alpha 1 or Alpha 9 II. Of note, YM Cinema reports that an unnamed AP photojournalist says that while the organization utilizes multiple camera systems, they exclusively choose Sony cameras when it comes to integration with robotics. No explanation for why this was the case was provided.
"The system is easy to set up and allows unique photos to be captured that would not be possible without this solution," Michael Cuomo, the Vice President of Telemetrics, says. "These games are history and there is only one opportunity to capture the action. Our robotics are designed to deliver in even these most demanding applications. We're excited to see the images generated from this collaboration with the Associated Press."
While the majority of images of swimming competitions are still those taken above water, the unusual perspective that an underwater camera robot can provide is critical in giving additional context to events like synchronized swimming, where much of the impressive work that the athletes do is hidden below the surface.
---
Image Credits: Photos are individually credited and provided courtesy of the Associated Press.