Major Photoshop Update: Sky Replacement, Healing Brush, and More
Adobe has announced what it is describing as a "major" feature update to Photoshop on desktop and iPad available today. Healing Brush and Magic Wand are now available on iPad, and Sky Replacement has the ability to import up to 5,000 skies at once on desktop.
Photoshop on iPad
Adobe has finally added Healing Brush to the iPad version of Photoshop with the same capabilities that photographers are used to seeing on desktop. Texture, lighting, transparency, and shading of sampled pixels are matches seamlessly and new pixels lend into the rest of the image for retouching with precision. All settings and controls — including diffusion, blend modes, and brush angles — are also present.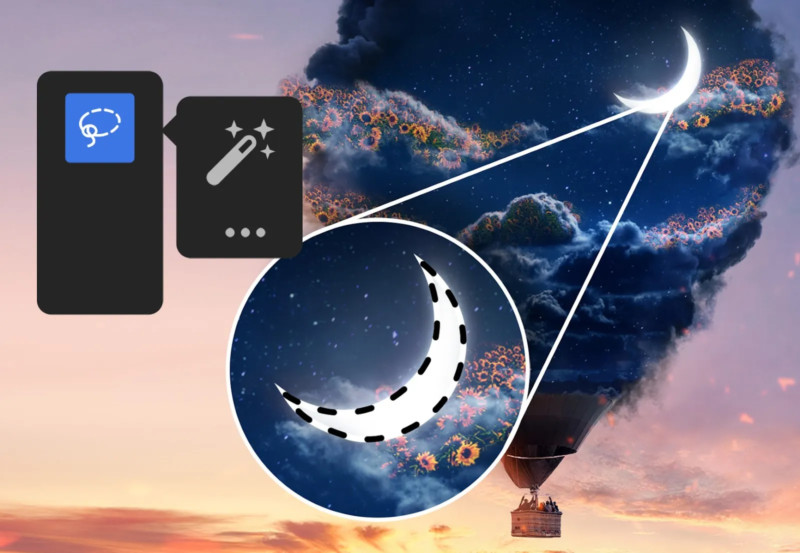 Additionally, Magic Wand has been brought to the iPad experience. As is the case on desktop, Magic Wand makes selections based on tone and color and tolerance and other characteristics can be tuned to specific use cases.
Adobe has also added Canvas Projection to the iPad, which allows users to share or collaborate on a larger screen by connecting an iPad to an external monitor or TV display with an HDMI or USB-C cable. When connected, the canvas is displayed full screen without the Photoshop UI which allows for a clean display of a live edit.
Photoshop on Desktop
Adobe says that it has expanded Sky Replacement to have many new skies to choose from by default and now also allows users to import up to 5,000 skies at once.
The actual functionality of Sky Replacement remains the same, but the company has added "Get More Skies" as an option from within the app. That link will take users to Adobe's Discover site where they will be able to download groups of what it describes as "professional, high quality sky presets."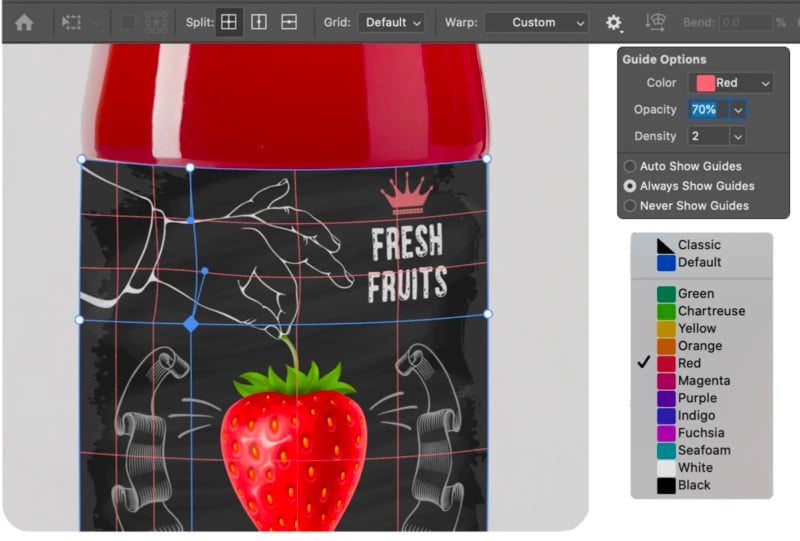 Transform Warp was given independent Bezier handle movement, controllable from a keyboard shortcut which is available for edges and Split Warp Points. The addition gives users who need to stretch and bend images onto bottle, boxes, or other objects the ability to create "previously-impossible" transformations.
Adobe has also addressed a list of over 500 bugs, all which are fixed today. Of those, Adobe pointed to the following as those having the biggest impact on performance and the "feel" of the application:
Across the application:
Canvas movement smoother when zoomed in at maximum levels
Puppet warp mesh visualization improvements
Smoother handling of jitter opacity when painting
Error for scratch disk full provides link to troubleshooting document
Neural Filters:
Preset images now included for Style Transfer to provide a starting point
Use any custom image and apply the style of that image to your document
Superzoom now operates on the entire layer instead of only a cropped portion of the image. Use output>new document to apply superzoom to the entire document.
Photoshop Beta
Finally, adobe announced a new beta program for Photoshop. Photoshop Beta is a new way for users to give feedback about the application to the Photoshop Team. To get it, Creative Cloud members can find it in the install section of the Creative Cloud Desktop App. To provide feedback, head over to the Photoshop Ecosystem Adobe Community and create a new post using the "Beta" topic.