DJI Launches the $300 Ultralight Mini SE Drone in the U.S.
DJI has finally brought the Mini SE to the United States after notable leaks and a gradual launch across international markets. The drone features an ultralight sub-249-gram weight, a maximum 30 minute flight time, and a 2.7K camera on a 3-axis gimbal.

DJI touts the Mini SE as "almost as light as a smartphone" as it weighs in at under 249 grams. The lightweight makes it extremely portable and allows it to fly in the lowest weight class of drone which can except it from certain regulations in many countries. The small size doesn't mean it skimps on certain features, however. The drone ships with propeller guards that make it safer to fly indoors or around other people and it is also equipped with DJI's sensors so that it can hover in place precisely.
DJI says that the Mini SE uses components of the first-generation Mavic Mini drone in the shell of the Mini 2, which provides similar performance with slightly higher wind resistance. The Mini 2 remains DJI's flagship drone in the 249-gram category.
The drone takes 12-megapixel aerial photos and supports 2.7K "Quad HD" video through its motorized 3-axis gimbal. A dedicated remote controller allows the drone to maintain a connection and video feed at up to 4 kilometers away.
As is the case with just about every drone DJI launches, the Mini SE comes with multiple QuickShots functions that allow for complex video moves easily. The Mini SE can perform a drone selfie called a "dronie," the "rocket" feature which moves the drone straight up while the camera stays tilted down towards the subject, can fly in a circle, and can perform what DJI calls "helix." All four moves are demonstrated on DJI's website.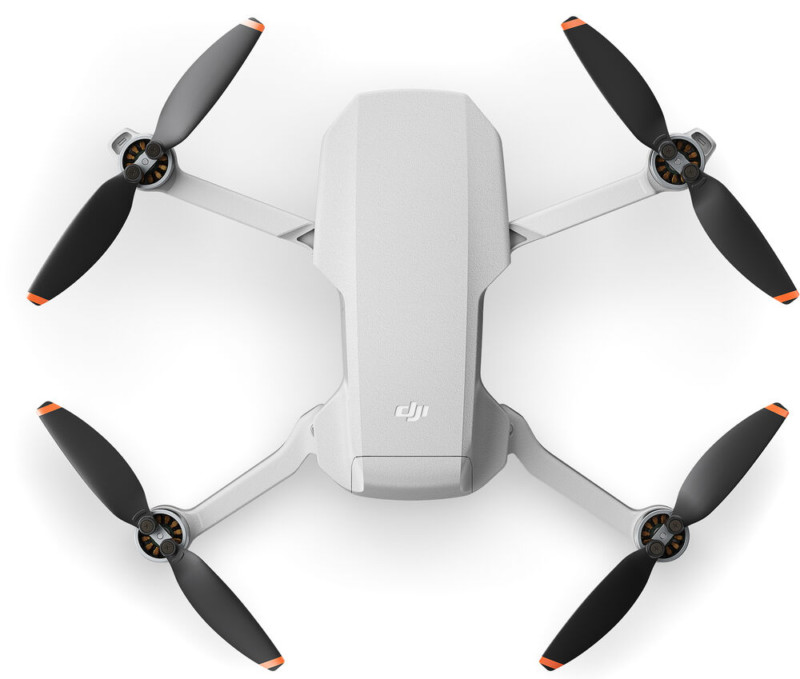 The DJI Mini SE originally launched in China, Australia, New Zealand, Canada, Brazil, Singapore, and a few other nations last week, but not in the United States or Europe. Overall it's been a bit of a rocky launch for the drone, which leaked thanks to early appearances in Walmart locations back in June.
— Güçlü Atamer (@GAtamer) June 11, 2021
It doesn't appear as though DJI performed any kind of media advance notice on the United States release either. Strange, but whatever the case it is available now at multiple dealers for $300.