Scammers Accept Cash to Get Anyone Banned from Instagram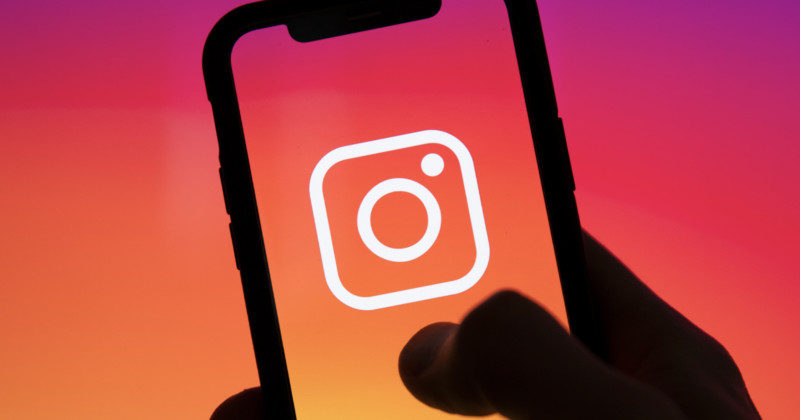 A group of scammers is reportedly abusing Instagram's protections against self-harm and impersonation and will target and ban nearly any Instagram account they want seemingly at will. Anyone can pay for the "ban-as-a-service," and it costs as little as $5.
In a report from Motherboard, it appears that the scammers not only run the ban service, they also are connected to at least one of the available services that restore accounts for users who believe they were unfairly banned by Instagram. This reverse service, however, can cost thousands of dollars.
The report cites an advertisement for the banning service on an underground forum called OG Users.
"Me (and my friend's) currently have the best ban service on-site/in the world. We have been professionally banning since 2020 and have top-tier experience. We may not have the cheapest prices, but trust me you are getting what you are paying for," the ad reportedly reads (this is a direct quote, and any grammar or punctuation errors were made on the part of the quoted party).
Motherboard was able to contact one of the anonymous banners, who told reporters that banning for them was "pretty much a full-time job" and claimed to have made over five figures from selling Instagram bans in under a month, at $60 per ban.
"I use an impersonation method where I get my verified IG accounts and change my profile to look exactly like the target's bio, name, profile photo etc. I report them for impersonation once and boom, they are gone," one scammer told Motherboard, clearly taking advantage of Instagram's automated policies.
Another insidious service offered to do it for as little as $5, but up to $35 depending on the account and number of followers. One listing for a banning service said it was able to get an account with as many as 99,000 followers banned.
Motherboard was able to confirm that many of the services that offer bans also offered services to help restore banned accounts, but this service could cost upwards of $3,500 to $4,000 — far more than the cost to ban the account. Some users told Motherboard that they were offered help to bring their accounts back online almost immediately after their accounts were disabled.
Instagram told Motherboard that it was investigating the issue and that it will itself ban people who repeatedly break the platform's guidelines. The social media company also said that it encourages users to report people if they suspect them of this kind of activity and that they should reference its support page to restore accounts that have been wrongfully disabled.
Motherboard's full story can, and should, be read here.
---
Image credits: Header photo licensed via Depositphotos.