7Artisans Launches a 50mm f/0.95 Lens for Multiple APS-C Mounts
Chinese camera lens manufacturer 7Artisans has announced the affordable $236 APS-C 50mm f/0.95 lens for Sony E, Nikon Z, Fujifilm X, EOS-M, and Micro Four Thirds (MFT) mounts.
The new 50mm lens joins what appears to be a consistently growing lineup of interesting and affordable manual lenses for mirrorless systems giving photographers and videographers even more choices for creative tools to add to their arsenals.
7Artisan's new 50mm lens will feature a "de-clicking" aperture with a range of f/0.95 to f/16. The design should make it useful especially for videographers. According to the technical specifications, the lens has a minimum focusing distance of 0.45 meters (17.7 inches), has a 31.8-degree field of view, a 62mm filter thread, and a 13-bladed aperture diaphragm. The lens is constructed of seven elements in five groups, and 7Artisans says that it features two HOYA ultra-low dispersion glass elements. The company says the lens body is made entirely of metal (including the lens cap) and weighs 416 grams. Additionally, 7Artisans claims that when attached to a mirrorless system, the lens and body are very equally balanced — a challenging task given the sheer number of mount options that the lens is available for.
It is worth noting that the new manual-focus lens, like most of the 7Artisans line, does not come with vibration or shake reduction features. To keep the lenses budget-friendly, most of the lenses the company produces are pretty bare-boned: other than featuring fast apertures, the lenses are pretty devoid of other features. Additionally, while the "clickless" aperture ring is beneficial to videographers, still-photographers will have to double-check before shooting to ensure they have the appropriate setting for the shot they plan to take.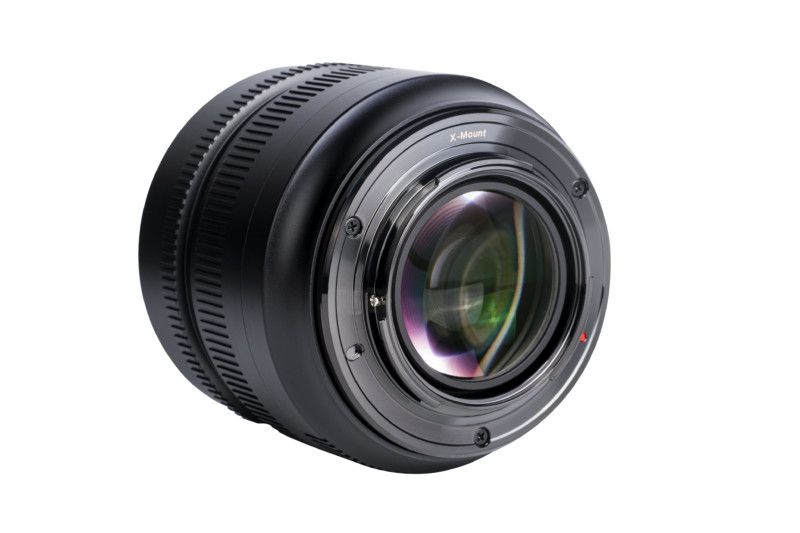 The Indonesian photography YouTube channel InfoFotografi already has a review of the lens available (with english subtitles) which gives the best look at the lens and its capabilities so far.
The 7Artisans lenses have proven to be some of the most affordable ways to get an incredibly "fast" glass that performs impressively well despite the low cost and in spite of the limitations that come with the all-manual design. To get an idea of how the lens performs, especially the quality of the out-of-focus areas (or bokeh), 7Artisans provided a set of sample images that can be seen below.
The 7Artisans APS-C 50mm f/0.95 manual lens will be officially available from the company's website and vendors starting on August 8th for approximately $236.