Canon Patents Retractable Barrier That Protects its Mirrorless Sensors
Canon has filed a patent for a new shutter-like barrier mechanism that appears designed to protect the shutter and image sensor of its mirrorless cameras when a lens is removed, ensuring that no dust or debris can enter and cause damage.
As spotted by DigiCame Info, the patent — with an application number 2019-234718 — was filed by Canon in Japan. Translated, the patent suggests that the sensor may be equipped with a barrier mechanism that closes at the opening of the mount to protect itself.
The proposed mechanism in the patent implies that the retractable barrier would be passive and not powered by a motor. Instead, the mechanism would automatically open when a lens or a body cap is twisted into the lens mount and subsequently close when the lens or body cap is removed, due to an array of integrated levers and springs.
If Canon was to implement it, having such a design would keep costs down and reduce potential points of failure because there are fewer moving parts. The patent proposes that this type of mechanism would be situated behind the frame of the lens mount, placed between the electrical contacts and the image sensor.
The patent doesn't detail what kind of material the barrier would be made out of, however, based on the detailed diagram below, it appears that the mechanism would be more sturdy than that of a standard shutter, DPReview suggests.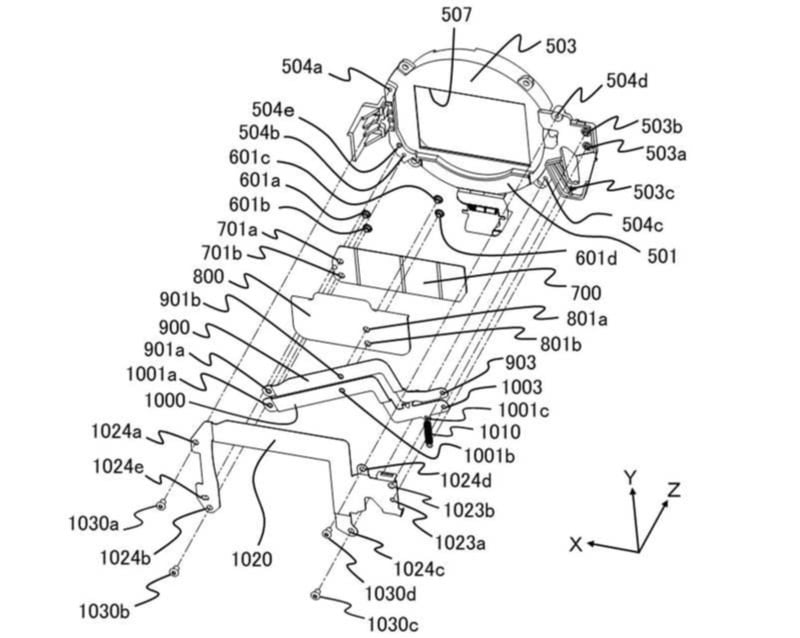 Mirrorless camera systems face bigger challenges, compared to DSLRs, when it comes to image sensor exposure when a lens or body cap is removed. The filed patent system would passively ensure that the image sensor is kept safe without the user having to initiate it or endanger other parts of the camera designed for other purposes.
For example, Canon already uses its mirrorless cameras' shutter to protect the sensor when a lens is removed, but there have been concerns that this might put the shutter in unnecessary danger should it be unintentionally struck. A dedicated protection panel would better serve the desired purpose.
Although Canon has filed a patent for this barrier mechanism, it does not yet appear to be granted and as such, it is unlikely to see implementation in the near future. Additionally, patents can take several years to show use in a finished product, especially in the camera industry.
The full details on the patent can be read on J-PlatPat.