Photographers Covering the Olympics Faced With Mounting Challenges
The 2020 Olympics is set to officially begin on July 23, 2021 and while the Olympic committee is forging ahead with the event, photographers are being saddled with challenges that will make documenting it harder than ever before. As the Olympics inch closer, the pandemic looms large.
As the event inches closer it is clear that preparations are not going smoothly. Photographer Jeff Cable will be arriving on the ground on July 20 and has written a detailed blog about the evolving situation that is taking place, even now. Additionally, he spoke to PetaPixel and explained that at least for him, a team of one, the situation is thus far hectic and at times, confusing.
"I leave for Tokyo in a week and a half and I do so with very mixed emotions. Normally I am super excited to get to the Olympic city and start my preparation for the three-week adventure," he says. "But this time around is really different. I am still excited to go, but this is also mixed with the apprehension of an Olympics with major pandemic precautions."
Cable says that in preparations for the event, communication has been challenging as the situation has been changing rapidly and sometimes without warning. For example, before last week some fans were expected to be in attendance. But last Thursday, it was suddenly announced that there will be no fans at all at any of the Olympic events.
Olympic organizers are set to ban all spectators from the #Tokyo2020 Games, the Asahi daily said, as Japan declared a coronavirus state of emergency for Tokyo that will run through its hosting of the event to curb a new wave of infections https://t.co/6gt5kx1675 pic.twitter.com/J028JaSF6l

— Reuters (@Reuters) July 8, 2021
Additionally, Cable says that there has been a slew of different forms that he has needed to fill out, return, and keep log as the Olympic organizers aren't tracking who has submitted what application.
Neither Japan nor the Olympic Committee is requiring vaccinations to attend the events, either. While he and other photographers were asked if they had been vaccinated, that information was not being disseminated and it does not appear to affect how the photographers will be treated in travel to the island nation. The Olympics appear to be operating as if no one is vaccinated, and the organizers are attempting to get everyone into a "bubble" to avoid any possible transmissions of the virus.
Cable, who is fully vaccinated, has been instructed to get multiple COVID tests before boarding the plane and will also be required to take more upon arrival in Japan and intermittently through his time there for at least two weeks.
"In the days leading up to my flight, I have to get Covid tests 96 hours and 72 hours prior my departure. Then, when I land in Tokyo, I will have to go through 10 checkpoints and have another Covid test before being let out of the airport. They say that this process at the airport could take 3 hours or more," he says.
The number of precautions and tests is in response to a rising COVID infection rate in the country. According to the Center for Systems Science and Engineering (CSSE) at Johns Hopkins University, Japan reported 2,032 new cases of the virus on July 11, the most since June 6. the number of new cases in the country has been trending upwards since June 21.
Tokyo entered a new state of emergency following a surge in coronavirus cases less than two weeks ahead of the Olympic Games https://t.co/Hg8CfL8qar pic.twitter.com/orvFmzkFvP

— Reuters (@Reuters) July 12, 2021
As a result, Japan has entered into a new state of emergency as of July 12, and opinion polls have consistently shown that the Japanese public has major concerns about holding the international event amidst a growing wave of infections, Reuters reports.
But the Olympics are unlikely to be canceled, and instead, more restrictions are likely to be imposed on those making the journey.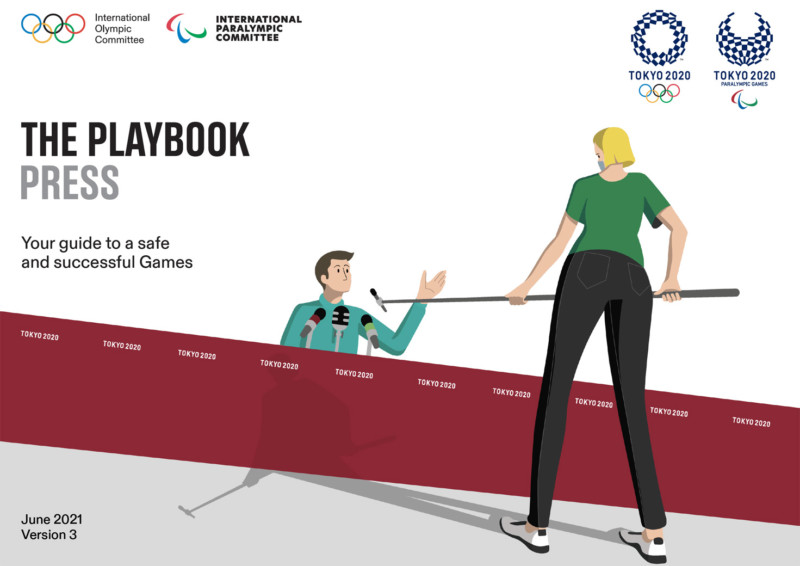 The travel to Tokyo even from the west coast is arduous. The flight is long — at least 10 hours, sometimes more — and the travel into Tokyo from Narita International Airport can take an additional hour or two. The addition of three to five more hours of checkpoints at the airport will leave photographers physically and mentally drained even before arriving at their hotels.
Once there, photographers are required to quarantine for three days, except for tasks that are "deemed essential." What those essentials are, is not clear. For example, it's not known if a photographer must stay in their hotel for the full three days or if they can go out and retrieve press credentials or meet with photo managers to plan shooting locations at the specific venues. Cable in particular not sure if he will even be allowed to attend opening ceremonies, as that takes place on his third day of quarantine after arrival.
While Cable's is just one perspective, it is not unique.
Reuters reports that sponsors are "frustrated" with the lack of clarity and communication as well as upset with last-minute changes from organizers, and many have canceled or significantly scaled back booths. Of those, Canon has scrapped plans to set up promotion booths along the Olympic Promenade, two people familiar with the matter told Reuters.
According to the report, the area on Tokyo's waterfront was supposed to be a major feature open to spectators and non-ticket holders, but the Olympics organizers' new directive urges what few spectators there are to travel to and from venues without any detours, which is a major factor to multiple companies pulling out of booths. Reuters also reports that no less than 14 companies have canceled or dramatically scaled back events that were planned around the Olympics.
But it's not just public booths that are being scaled back. For photographers, the iconic "check out" booths for camera equipment are expected to be dramatically reduced over what is expected from previous events. Cable tells PetaPixel that he is bringing all of his own equipment to Japan and is only expecting Canon to have enough equipment there in support in dire cases, such as if a camera or lens were to break. Otherwise, photographers are apparently being asked to bring their own equipment.
Here are Canon's and Nikon's crazy DSLR stockpiles at the 2018 Olympics: https://t.co/XovlGiGbfE pic.twitter.com/2S0hbmQEPr

— PetaPixel (@petapixel) February 12, 2018
"Not only will there be fewer photographers, but the support will also be much less than ever before. If you have followed my Olympic adventures from years past, you saw the room full of cameras, lenses, and other accessories that Canon (and other companies) would bring as loaners," Cable says. "That will not be the case this time around. Due to contact tracing, [the Olympic committee] does not want items being used by different photographers each day. That means that I will be traveling to Japan with A LOT more equipment than I usually have."
With this many issues cropping up still weeks before the event is slated to begin, it's unclear how smoothly the event will go. It's possible that once everyone is in place, the Olympics will recover from these bumps and will carry on without issue. But it seems that just as likely that the issues will continue to persist especially considering the state of Japan's infection rate and the public's disapproval of the event taking place at all.
All this in mind, Cable says the challenges for photographers "are building."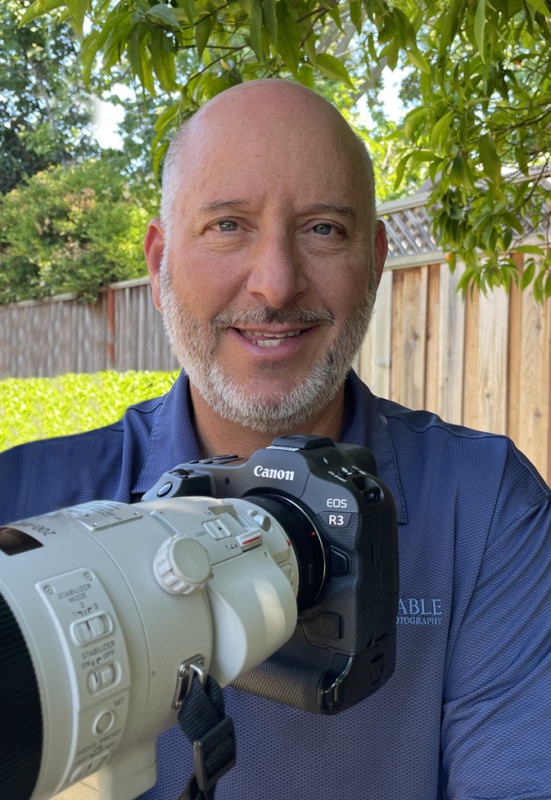 In addition to his photo work at the event, Cable says he plans to blog daily to paint a vivid picture of what it's like to actually work the event. Those who want to follow along with what photographers are dealing with at the 2020 Olympics can subscribe to Cable's blog.