Gitzo Delays the Legende Tripod Three Months, Compounding Woes
Gitzo's crowdsourced Legende tripod and backpack series has hit another snag: the company has delayed shipping the product for another three months to address "aesthetic" damage. What's worse, the company's poor communication has led to a deluge of dissatisfied comments and demands for refunds.
On June 7, Gitzo posted an update to its IndieGoGo campaign that informed backers of an issue that would delay the shipment of both the tripod significantly.
"Thanks to your feedbacks we learned that very occasionally, during packing and transportation phases, Légende tripod might suffer minor aesthetic damages on limited product surfaces and on aluminum lock knob," the company writes. "Albeit this won't affect any functionality of your tripod, we take all these inquiries very seriously as part of our commitment to deliver premium product to our loyal backers, thus we are implementing a packaging upgrade and some improvements to deliver products in impeccable condition."
This issue was noticed in PetaPixel's review of the Legende tripod and backpack: scuffs and scratches were visible on the tripod right out of the box.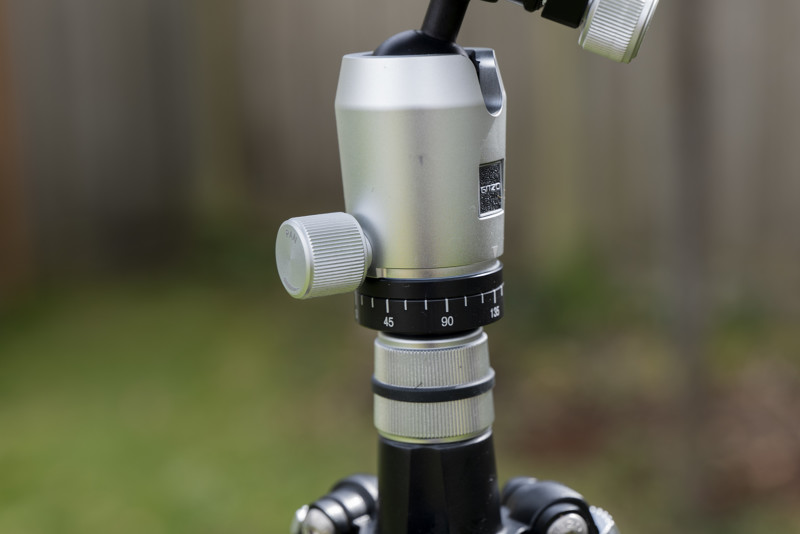 "While we implement the new shipping pack, we think it's best to pause delivery and recall outbound shipments and fix it immediately. This will delay remaining shipments of about 3 months maximum, we appreciate your patience," Gitzo continues. "As usual, we will update you on country list and tracking number notification and our customer service will always be available to keep you updated about progress and to inform you about your current shipment."
This delay alone wouldn't necessarily be cause for alarm, but Gitzo's poor communication to this point has backers on high alert. Last month, Gitzo suddenly took down all references to the Legende tripod and backpack from its company website, leading backers to assume it had been discontinued before it even shipped. To make matters worse, the company refused to publicly answer why this was happening in comments posted to the IndieGoGo campaign. Instead, a company representative repeatedly responded with the same identical statement:
We are very sorry you missed that. If you'd like to receive further information please write us at [email protected] and will follow more updates on this.
Repeated inquiries by PetaPixel to that email address as well as other points of contact were not answered prior to publication, but three days later, a Gitzo representative finally responded and said the company planned to put the two products back on its website after the campaign backers received their shipments in July.
That timeline is likely to shift as the tripod is delayed until at least September.
Even with this response, backers have been dissatisfied with how Gitzo is handling communication and it has led some to call the campaign a "scam" in a number of concerned emails sent to PetaPixel. The comments on the campaign paint a similar story, with several stating they have decided to recoup their investment by disputing the charge with their banks as Gitzo appears to ignore the requests sent directly to them.
"As others have said, if you send Gitzo an email, you can't expect a reply," one backer writes. "They don't seem to reply to all comments, as you can see from the replies from Gitzo in the comments here. In my case, Gitzo promised that they would inform me of the delivery status by tomorrow, and it's been several days since then and I still haven't received any email."
He continues: "The lack of a proper response, whether it's a comment here or an email, is probably one of the reasons why Gitzo has lost the trust of so many people."
Some users have reported that they have received the tripod, but it's unclear how many Gitzo has actually mailed out. Some who purchased a "super early bird" price tier report that they have not received it, for example. Worse, one user found the tripod listed on a Chinese site for immediate purchase, which led them to question the validity of Gitzo's claims as to why the tripod is delayed.
In general, many backers believe that their experience has greatly tarnished the brand's reputation.
Gitzo did not respond to a request for comment.