Sigma is Offering to Replace fp Buttons with Newer fp L Buttons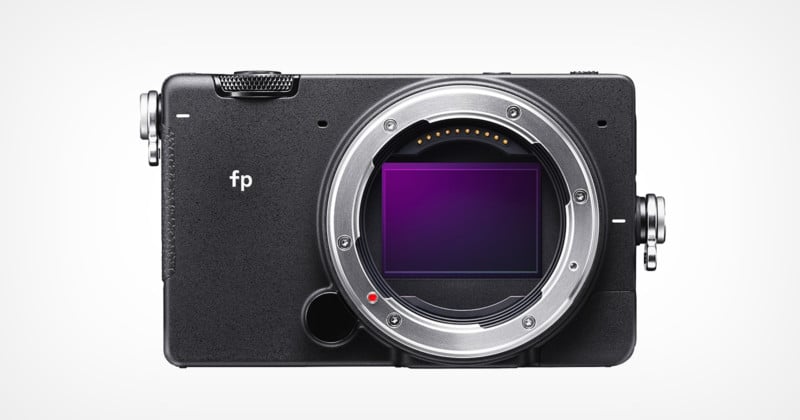 Sigma has announced that it will offer a paid service to current fp camera owners who want to replace the dials with the newer ones on the recently announced fp L. The "button replacement service" will cost about $150 and is not included in the camera's warranty.
The company says that the service is provided exclusively for the Sigma fp in response for requests from many customers and since the general build of the device is similar, the company is able to swap out parts that are slightly different on the newer camera. The button replacement will target three areas of the camera as noted in the image below:

The rear command dial will be swapped out with the more recent version which Sigma says has a stronger "click feeling" than the original. The "Mode" button will be replaced with one that has a lower height, though the feeling of the button should not change much. An illustration of the button height difference can be seen below:
Finally, the service will address the microphone and cable release terminal cover located on the right side of the camera to remove its "protrusion" as seen below:
Note that the original parts will not be returned.
The button replacement service will also include a full aesthetic cleaning of the exterior of the camera, a sensor cleaning service, and an optional firmware update should that be requested. Because the service is different from normal repair and support, Sigma says that this button replacement service is not something that can be completed at retail stores and must be sent to the company directly at the following address:
SIGMA LC Building 2F Service Division SIGMA fp Dial / Button Replacement Service Section
25-2 Otani, Otani, Bandai-cho, Yama-gun, Fukushima
969-3304 TEL: 044-989-7436
The company says that the $150 camera service will take approximately two weeks to complete after it has been received, so those looking to take advantage of the offer should expect to add on the necessary time of transit to and from Sigma's Service Division in Fukushima.
More information on how to start the button replacement process can be found by contacting Sigma's customer support department here or by contacting the nearest subsidiary or authorized distributor from the list here.