Reviewing Canon's First Consumer Digital Camera 25 Years Later
Canon's first consumer digital camera was the PowerShot 600, which launched in 1996 and sports a fixed 50mm equivalent lens, half a megapixel of resolution, and a surprisingly large body. It cost just shy of a grand at the time and was the debut of the PowerShot series.
The PowerShot 600 wasn't Canon's first digital camera of any type though. One year earlier in 1995, Canon collaborated with Kodak on the DCS1 and DCS3 digital SLRs, both of which featured hard disk storage built into the hefty portrait grips that extended way below their main bodies. In the same year, the CE300 mounted a tiny rotating camera onto the end of a PCMCIA card, designed to slot into a laptop.
But in the consumer World, the PowerShot 600 was Canon's debut model.
The PowerShot 600 employed a one-third-inch CCD sensor that records a resolution of 832×608 pixels, or roughly half a megapixel. The one megabyte of built-in memory could store around four images using the finest compression, but what made the camera stand out was the inclusion of a PC Card slot that could accommodate Type II and III cards, the latter which supports miniature hard disks. So, at a time when many cameras were limited to a handful of shots that leveraged built-in memory alone and required a cable to access them via a computer, you could slot a 170 megabyte PCMCIA hard disk into the PowerShot 600, shoot over 1000 images, then simply eject it for sharing.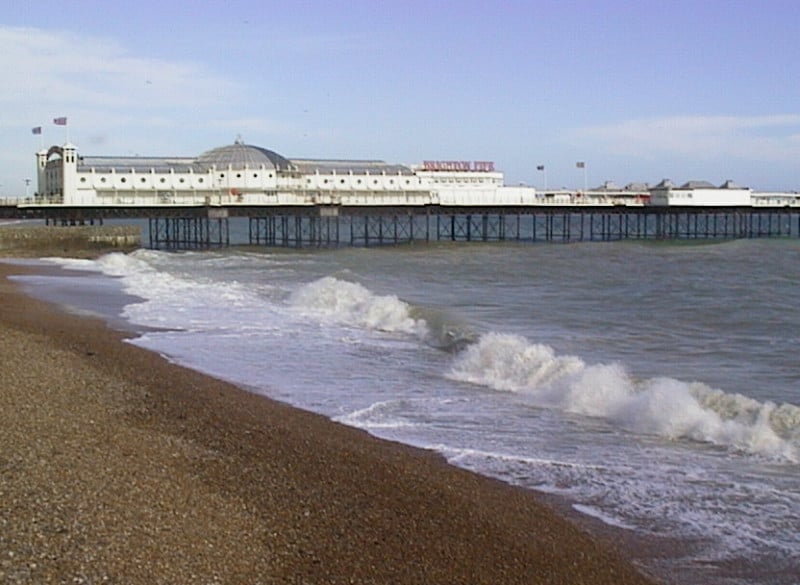 The PC card slot, hefty battery, and port for the docking station all contributed to the camera's bulk, but the company didn't stretch to include an LCD screen: instead, Canon forces you to compose with the optical viewfinder alone. You could, however, record short audio memos or switch into a monochrome mode for document capture.
I originally reviewed the PowerShot 600 for the February 1997 issue of Personal Computer World magazine in the UK where it earned a recommended award as part of a group test. 25 years, later I powered one up and took it for a spin in the latest retro video review on Dino Bytes!
---
About the author: Gordon Laing is the Editor of Cameralabs where he presents gear reviews and photography tutorials. He recently launched Dino Bytes, a new channel to indulge his love of vintage tech and retro gaming, with videos about classic cameras, computers, consoles, phones, and more! He's been a journalist for so long he actually reviewed most of this stuff the first time around. Gordon is also into food, drink, and travel, and is the author of "In Camera," a book that embraces the art of JPEG photography with no post-processing.