6 Photography Locations That Show Earth's Unique And Diverse Beauty
As a full-time travel photographer and writer, I could never have imagined I would be taking a 12-month hiatus from air travel. But, of course, that is exactly what Covid-19 has brought to those of us who are fueled by the excitement of travel photography.
But, of course, that is exactly what Covid-19 has brought to those of us who are fueled by the excitement of travel photography.
Over the last decade, I have grown accustomed to a rigorous travel schedule of leading workshops for The Giving Lens and creating content for tourism boards. Taking over a year off from traveling has given me a much deeper appreciation for the unique experiences I have had and the incredible locations I have been lucky enough to see with my own eyes.
Much like that ex that you think about daily after they kick you to the curb, I often find myself daydreaming about the euphoric feelings that would often consume me throughout my travels. The adrenaline rush that I get when I am imagining myself as Indiana Jones riding my trusty steed into the Treasury at Petra can't be recreated in my backyard (Just ask my neighbors, they have seen me try). Instead, even as I found myself standing shoulder to shoulder with other photographers on this chilly night in Jordan, I often would stop focusing on my camera settings and just stare in awe.
When I return home from a travel photography trip, I spend weeks filling my Instagram feed with the photos I captured. But, behind the scenes, I am already planning which new photography location is next to be checked off of my bucket list. However, losing that ability to travel has given me a new appreciation for the places that I have been lucky enough to visit over the years. It has also reminded me that I fell in love with these locations for a reason, so I would be doing myself a disservice if I didn't work to keep this long-distance relationship going.
Namibia
All of the locations on this list are remote, but maybe none are as intimidatingly remote as Namibia. When you rent a truck there, it comes with a pop-up tent and an extra gas tank or two. While you initially think this is just a tad ridiculous, you quickly discover that it is necessary as you can drive hundreds of miles across barren desert landscapes without seeing a single man-made structure, let alone a fuel station or a hotel.
An old German colony, Namibia is filled with endless photography opportunities. The ghost town of Kolmanskop was once a bustling home to diamond miners, but today the empty buildings are being eaten by the surrounding sand dunes. The Skeleton Coast is home to shipwrecks, flamingos, seals, and one of the longest surfing waves on earth. The dunes of Sossusvlei inch right up to the shoreline of the Atlantic Ocean, making for a phenomenal view from the dunes themselves or from a charter plane, which can be hired in the coastal town of Swakopmund. You can spend days photographing the elephants, lions, and rhinos in Etosha National Park. And Namibia's most prized possession, Deadvlei, is well worth the early morning drive and hike.
If those reasons weren't enough to get you excited to pack your camera, Namibia is also one of the darkest countries in the world. With little cloud cover, Namibia can give you excellent astrophotography opportunities nightly.
Namibia won't be an easy adventure. It will take a lot of planning, driving, and early wake-up calls, but I can promise you the moment you board your plane back home, you will already be planning your return to Namibia.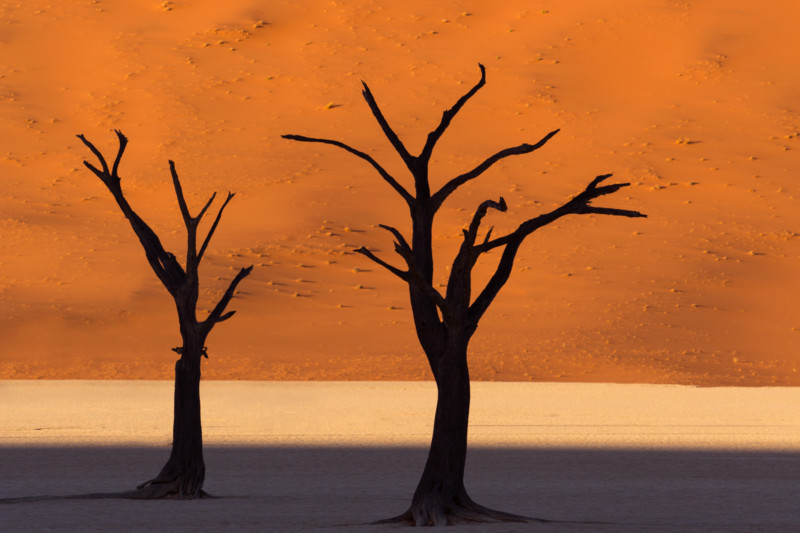 Iceland
The beauty of Iceland and its abundant pristine nature is no secret. For years, it has been the go-to destination for landscape photographers, and for good reason. It is hard not to get portfolio-worthy images in this European island nation. But capturing those images comes with plenty of challenges. Harsh weather and long drive times can make being at the right place at the right time more reliant on luck than good planning. But luckily for us photographers, Iceland's far north location on earth makes it possible to choose a month to maximize your light-finding luck.
Visiting Iceland in June, during the Summer Solstice, will grant you hours of vibrant skies and soft light. Since the sun never actually dips below the horizon, you can photograph sunset/sunrise from 10:00 pm to 2:00 am. Purple and pink clouds, which normally would last only minutes in your backyard, can last for hours, allowing photographers an opportunity to slow down and take their time with compositions and even multiple locations.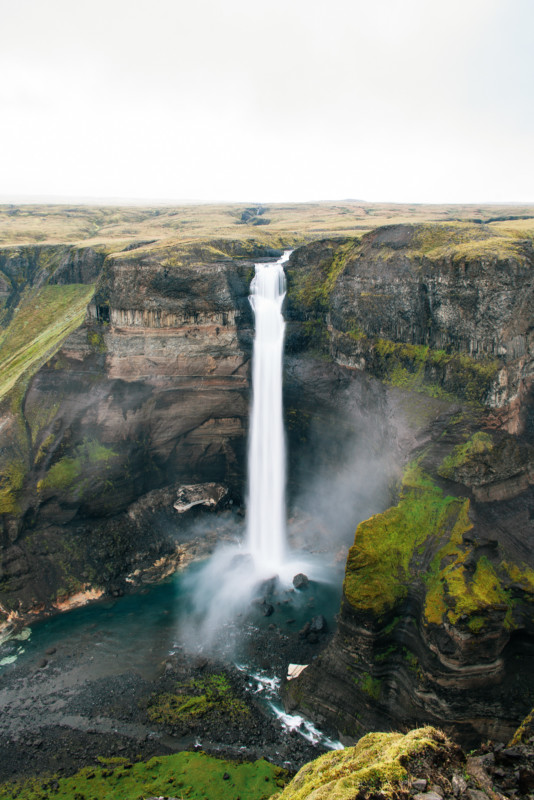 Norway
If you have yet set foot into the Arctic Circle, there is no better place to start than in the Lofoten Islands of Norway. Chances are, you have seen an overload of photos on your Instagram feed from Lofoten and it's understandable why. It truly is a photographer's paradise. Snow-covered jagged mountains rise from the earth behind small fishing villages filled with bright red and yellow homes.
Driving a rental car in Lofoten is a necessity, but you will need to add a couple of hours to the Google Maps drive times, as you will be pulling over at every turn in the road as another postcard-worthy scene opens up in front of you.
If you get tired of photographing the pristine landscapes, you can even document those that are brave enough to surf the near-freezing water. With a little luck, you may even get a break in the clouds on the last night of your trip, granting you the chance to witness one of Earth's most incredible natural phenomena, the Northern Lights.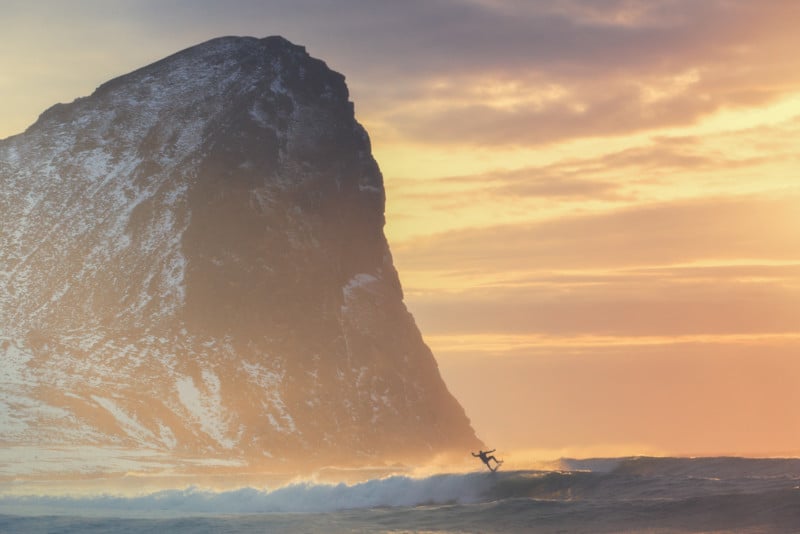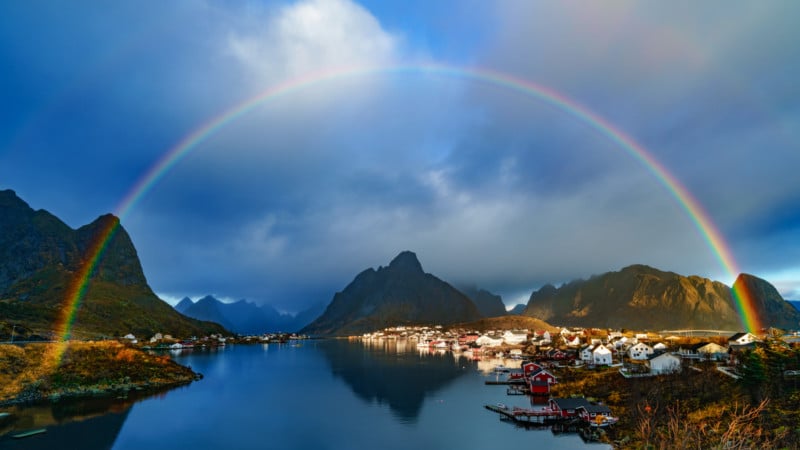 Patagonia
Having visited Iceland and Norway multiple times before my month-long excursion to Patagonia, I brushed off the "extreme weather" warnings I was given. How bad could it be? I quickly found out as I fought to keep my tripod and camera from doing their best Dorthy and Todo impression while exploring Chile's Torres del Paine National Park and Argentina's Mt Fitz Roy. With biting winds of up to 100mph and sideways rain that stabs your skin like needles, I discovered that Patagonia is unforgiving. But, in those moments where the winds die down and the clouds break for just long enough for the light to shine through, Patagonia is easily one of the most remote and stunning places on earth.
The Mighty Five, Utah
If you scroll through my Instagram, you will see that no matter where I travel, I always wind up back in a United States National Park. And perhaps my favorite National Parks are the Mighty Five in southern Utah. Nowhere in the United States can you get such a diverse collection of photogenic landscapes in such a relatively small area. Consisting of Zion, Bryce, Canyonlands, Arches, and Capitol Reef National Parks, the area was seemingly made for photography-focused road trips. Being that they are National Parks, you can expect tour buses and full campgrounds in the summer months, but in my opinion, this is not when these parks are their most photogenic. To capture the most dramatic photos of these unique landscapes, grab your layers and visit in the harsh winter months. With temperatures below freezing, you will have many lookout points to yourself, as few others will be brave enough to battle the frigid cold. But you will quickly forget that you can't feel your fingers when the winter sunrise light hits the snow-covered hoodoos and sandstone rock formations.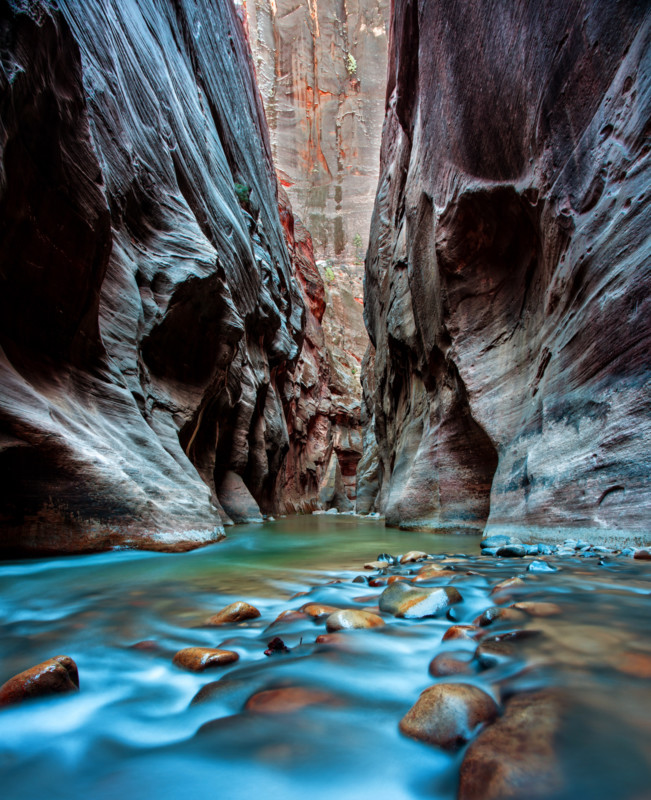 Mongolia
It wouldn't be a proper location bucket list without the last country I was lucky enough to visit before the pandemic shut down the world. Mongolia truly is impossible to explain to people who have not been there. It's hard to not imagine yourself being in a dream as you look over the countless mountains and lakes that fill this massive country that is as rich in history as it is in beauty.
For over 4,000 years, the people of Western Mongolia have used eagles to hunt small mammals, such as rabbits and foxes. While the eagles are still used to hunt, the few eagle masters that remain in this remote part of the country also compete against each other in annual festivals, much to the delight of those who are lucky enough to witness the competition. I was lucky enough to document the inspiring journey of 13-year-old eagle huntress Aigerem Askar when she was the lone female to compete against grown men more than twice her age. Her story was remarkable and left me with a deep appreciation for the incredible history and culture that this stunning country holds.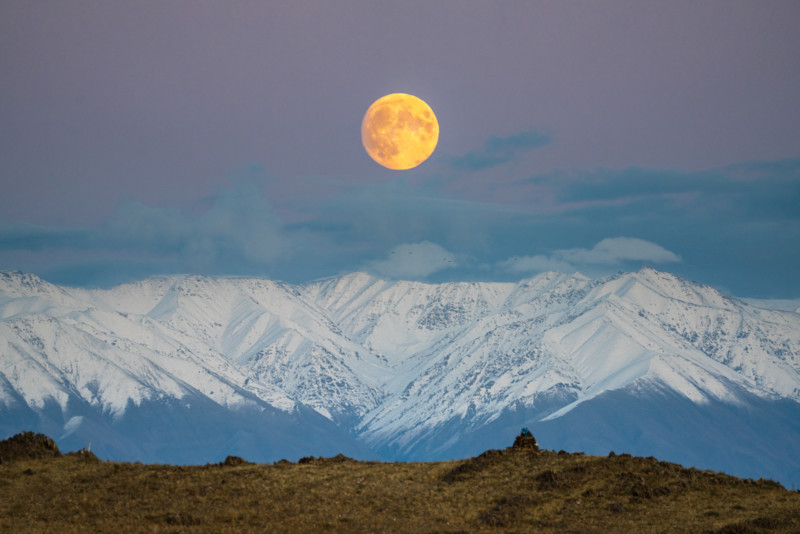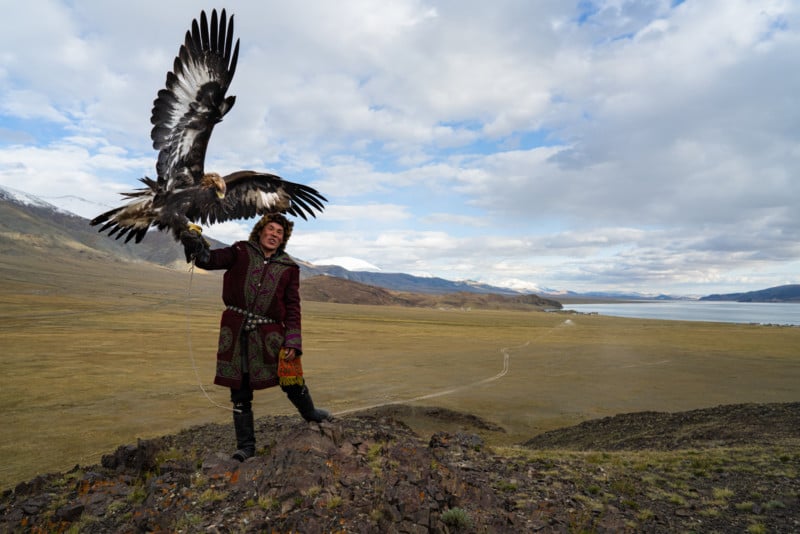 As quickly as the pandemic has changed the way we live, work, and travel, it has also given some of the most beautiful places on earth a temporary breather from the negative effects of expanding tourism. With an increased appreciation of what the Earth has given to me over the years, I hope that my photography and words can inspire others to not only travel more, but to also travel more responsibly.
---
Image credits: Michael Bonocore and Tessa Kit Zawadzki