President Biden's Official Portrait Was Shot with a Sony a9 II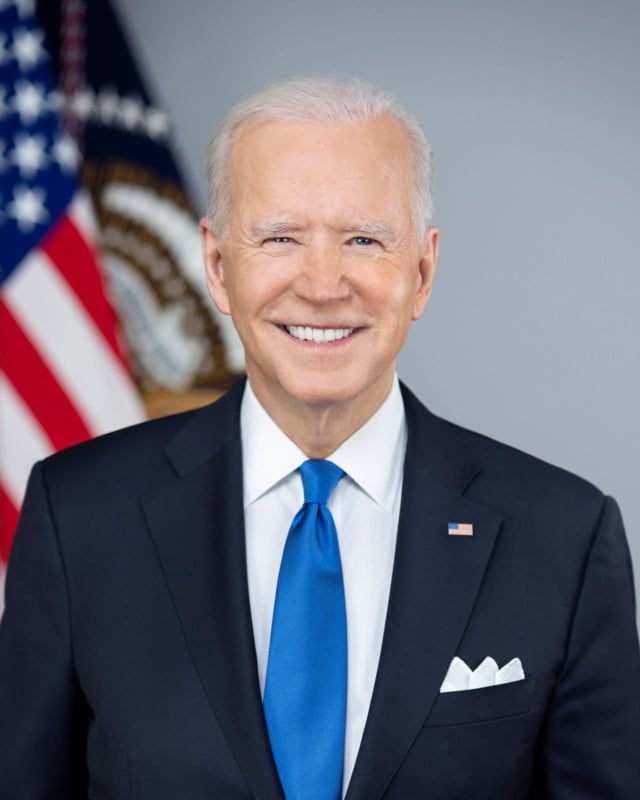 The White House has released the official portraits of President Joe Biden and Vice President Kamala Harris. They were shot by Chief Official White House Photographer Adam Schultz using a Sony a9 II full-frame mirrorless camera.

The metadata in the released photos reveals that Schultz's lens of choice was
Sony FE 85mm f/1.4 G Master
.
Schultz shares in a Tweet that the portraits were shot on March 3rd in the White House's library room.
White House photographers have largely used Canon and Nikon cameras through the years, but there has been a change as of late as the camera industry has shifted to mirrorless cameras and as Sony has emerged as a leader in the new market.
Read also: Sony Alpha 1 Review: Yeah, It Really Is That Good
President Obama's Chief Official White House Photographer Pete Souza used a Canon 5D-series DSLR for years before he began also shooting with a Sony a7R II around 2015.
If you're interested in diving into the technical aspects of Biden's official portrait, photographer and YouTuber Jared Polin just published this 12-minute critique:
Here's a look at official presidential portraits over the past two administrations for comparison:
President Barack Obama's first portrait was shot with the Canon 5D Mark II, and it was the first official presidential photo to be shot using a digital camera.
Obama's second official portrait was shot with the Canon 5D Mark III and the Canon 85mm f/1.2L.
President Donald Trump's first official portrait was shot with the Canon 1Ds Mark III using a Canon 70-200mm f/2.8L IS.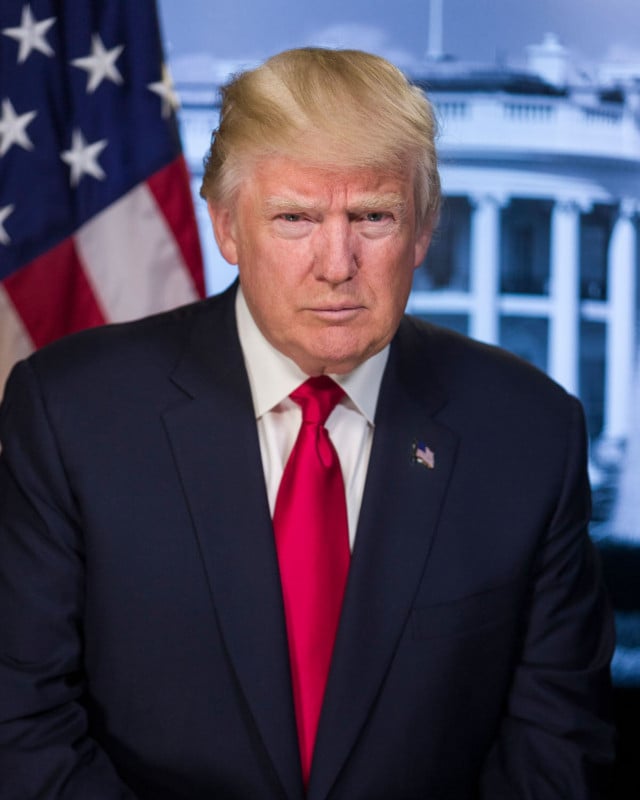 Read more: Trump's Official Portrait and the Language of Lighting
That first portrait turned out to be a placeholder — a more standard official portrait was published months later.
Biden and Harris' new official portraits will now be displayed in federal buildings across the United States.