To Kill the Selfie Stick, SnapMob Connects Photogs to Clients in Real-Time
SnapMob is a new service whose goal is to make the service of great photography available on-demand to everyone, everywhere. Using location-based search, those looking to have a photo taken can find a photographer who is nearby and instantly connect with them for a quick session.
Snapmob's creator, Manuel Villalba, tells PetaPixel that the impetus for making the app was a problem he says revealed itself over the last several years of traveling.
"I got to see a lot of amazing places and do it with family and friends," he says. "Unfortunately, the photographs of those places are not photo-frame worthy. These photographs remain on my phone or in some old folder on the computer."
Villalba says that the reason none of these photos are very good is shared among most people who travel: photos that they take are either taken as a low-quality selfie or images aren't great because the average person simply lacks the equipment or knowledge to do better. When traveling, especially away from home, this is a common problem.
"I wanted to solve the problem of having a decent photographer nearby," Villalba continues. "If I can buy a snow globe or magnet on the top of Mount Fuji, why can't I buy a decent photograph? I researched the field and discovered there were many options for finding photography, but nothing truly answered the on-demand casual photography customer problem."
Villalba reasons that wherever there is a popular tourism location, there is very likely a decent photography nearby.
"I opted against hosting a scheduling website, there were too many already on the market," he says. Besides, many of the kinds of photos he wants to make are spur-of-the-moment, and scheduling a photographer for a single good portrait just didn't seem like something that was answered by the options that existed.
"Instead, I chose to put a live marker point for each photographer [on a map]," he explains. "Anyone in the world, both professional and amateur, can post their geographic position and be on-call to take photos. That's where the name comes from: we want photographers to take photos of the mobs of people all over the world."
Villalba says that SnapMob will limit the need to formally schedule photography and make opportunity-based photography at the point of capture more prevalent, accessible, and affordable.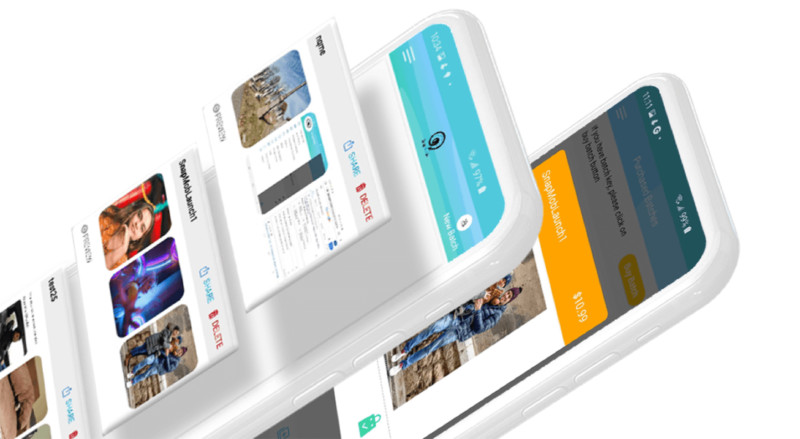 Villalba says that SnapMob works like a check-in app and it is arranged in a way to make it easy for the average person to look for quick photo sessions and find a photographer nearby who can fulfill that need. If a photographer is nearby when someone needs a photo session, they can coordinate together and get the photos taken.
Photographers assign their own pricing, are responsible for delivering the finished photos, and payment is processed through the app. SnapMob is currently available on both the Apple App Store and Google Play.
"We want to empower and supplement traditional photography sessions by pointing customers with limited time and budget to live, on-site, and available photographers," he says. "We want to feature and provide opportunities for amateur photographers to earn a living and gain experience. Lastly, we want to make sure selfie-sticks are never seen again and people have great photographs of their upcoming events."