Study Reveals What Most People Want in Their Next Phone Camera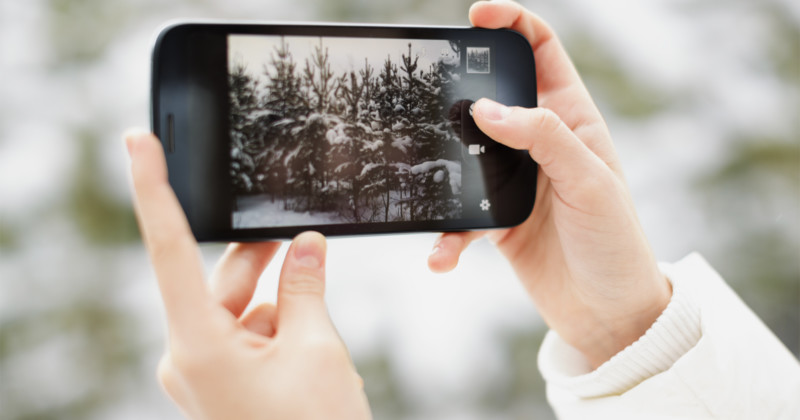 Smartphone manufacturers make a lot of changes to devices each year both in software and hardware. Many of those updates sound great on paper, but are all of them appreciated by buyers? In a study by BlinkAI, the organization sought to find out what was actually important to a majority of consumers.
If BlinkAI sounds familiar, it's because last year the company announced that it had partnered with Xiaomi to bring better "night video" to the Mi 11. That partnership saw Xiaomi become the first to use BlinkAI's AI-powered imaging solution for low light capture. This study was likely conducted to determine if the path BlinkAI is on is actually important to consumers.
The BlinkAI data was gathered thanks to a survey of over 1,000 American smartphone owners with a nearly even split between iPhone (55%) and Android (45%) users. While the study covers a wide range of smartphone topics, BlinkAI does specifically take time to look at smartphone cameras, what consumers value in them, and how important camera features are compared to other factors.
"With recent leaks suggesting that Apple is still years away from delivering its long-awaited periscope camera technology — something that Android users enjoy — the report took a close look at the camera enhancements that consumers are ranking as the most compelling reasons for them to upgrade and how they compare with other smartphone enhancements," a BlinkAI representative wrote to PetaPixel.
For the average consumer, having a better camera doesn't rank particularly high, as having a better battery life, more onboard storage, and a faster processor all generally outrank the desire for having higher quality photos and videos (except in the case of iPhone owners, who would prefer a better camera over a faster processor).
Somewhat unsurprisingly, consumers put the least emphasis on 5G compatibility despite the hype that companies like Verizon and T-Mobile have been trying to build in advertising.
Specifically looking at cameras, the study found that the most important camera enhancement for most users was better image quality at night, with 5x optical zoom coming in a far second place, with other features much lower than even that. As expected, shooting 8K video and having more than two cameras on the device really does not interest most buyers.
Looking at it from a different perspective, respondents also said they were most dissatisfied with the state of nighttime photo and video capabilities on smartphones by a wide margin more than the quality of daytime photos.
Interestingly, when it comes to their smartphone's nighttime video-taking capabilities, Android users are notably less satisfied with their devices than iPhone users, with more than a quarter (26%) admitting that they're not satisfied and can only take low-quality nighttime videos, compared to one-in-five (19%) iPhone users who reported the same. This differs drastically from their satisfaction with their device's daytime video capabilities, with just 4% of Android users and 3% of iPhone users reporting dissatisfaction.
It is not surprising to hear that most are dissatisfied with low light performance as it still lags significantly behind dedicated cameras with larger sensors. How different companies choose to improve here is up to debate and, clearly, BlinkAI is hoping more brands will sign on to use its AI-powered low light solution.
You can read the full BlinkAI consumer report here.
---
Image credits: Header image licensed via Deposit Photos.