Beijing Silvermine: Discarded, Unseen Photos of China in the 80s and 90s
Beijing Silvermine is an ongoing project by French collector and artist Thomas Sauvin. It boasts nearly a million found photos showing life in China from the 1980s to the early 2000s.

During this period, the photographic color negative film became popular among Chinese families to record their special occasions.
"Beijing Silvermine started in May 2009 out of my meeting with a man called Xiao Ma, who works in a recycling zone north of town [Beijing], where part of the city's garbage ends up," Sauvin tells PetaPixel. "[Ma] solely concentrates on the trash containing silver nitrate, which essentially means hospital X-rays, but also negative film.
"Before drowning it all in a big pool of acid to collect this precious silver, he agreed to sell me negative film by the kilo (2.2 lbs.), and that's how the Beijing Silvermine project was born."
When Sauvin, who has lived in Beijing for 12 years, scanned the old negatives that he bought stuffed in rice sacks, he found a treasure trove of images that showed China's cultural history and practices that are little known in the West. There are photos of people posing with their TVs and refrigerators (they were luxury goods then) at home, women posing with flowers, and people interacting with statues or sculptures in public places and theme parks. There are records of marriages, ceremonies, family outings, and celebrations with friends and relatives.
The films are mostly Kodak, Fuji, and Konica and the Lucky brand made in China. The images show good color and contrast except for the ones shot on Lucky. When they are in bad condition, it's the chemicals that start decaying, but the results can still be amazingly beautiful in their own way.
Sauvin does not clean or retouch the negatives as he wants the photos to show their age and be representative of how he found them.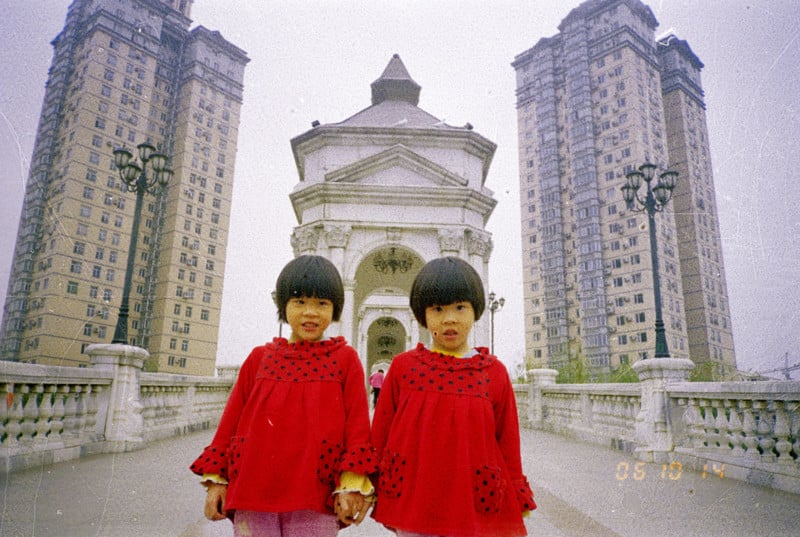 "I salvaged them as they were on the threshold of being destroyed, piled on a dusty floor next to a pool of acid," reasons Sauvin. "These scars are part of what they are. I don't want to erase that."
The Beijing Silvermine has 1.2 million negatives in its archives, out of which 850,000 have already been scanned. And a good part of the remaining 30% Sauvin has decided are not currently suitable for this project. He, however, does not discard any negatives as he feels that what is not important today may become very sought after in ten years.
Sauvin has contracted a person in China who digitizes these negatives using an Epson Expression 12000XL Graphic Arts Scanner. This is a large-sized flat-bed scanner with a built-in film attachment on the top. Multiple negatives are scanned with the provided negative holders in a single operation.
The entire archive has been digitized at 10x15cm (4×6 inches) at 300 dpi, yielding 6 MB image files. When it comes to publication and exhibition, the original negatives are scanned again at a much higher resolution of 6,400dpi, producing a file of about 150MB each.
95% of the negatives are in color, and 35mm color negative was the most popular film format in China in the late 80s and 90s. Some of the photos are B&W and 6×6.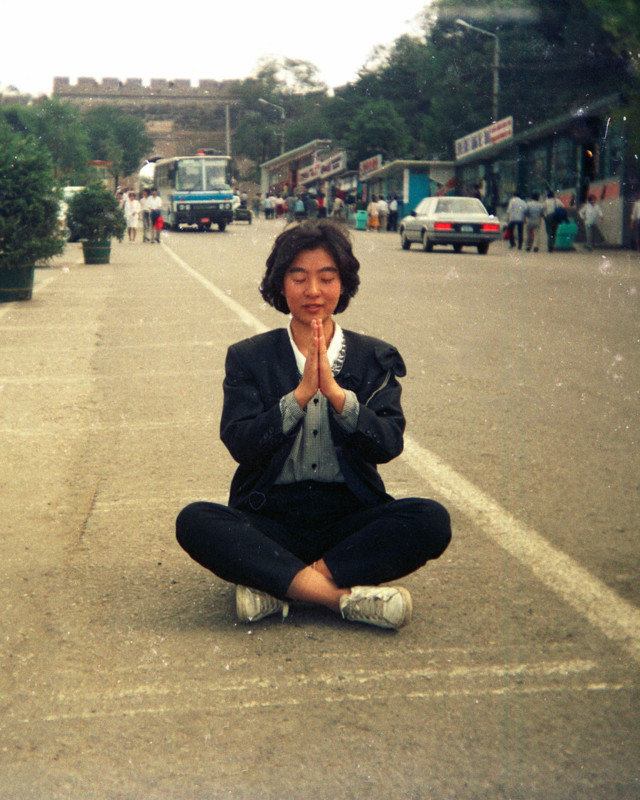 Sauvin does not use cloud storage to back up his project but rather Synology NAS (Network Attached Storage). His negatives, which were originally stored in paper boxes, have now been transferred to plastic containers.
The Chinese government has not had any issues with Sauvin's project as the whole project is rather respectful of the culture. It is merely a historical record of the past and popular social practices, many of which have disappeared today but are worth saving for posterity.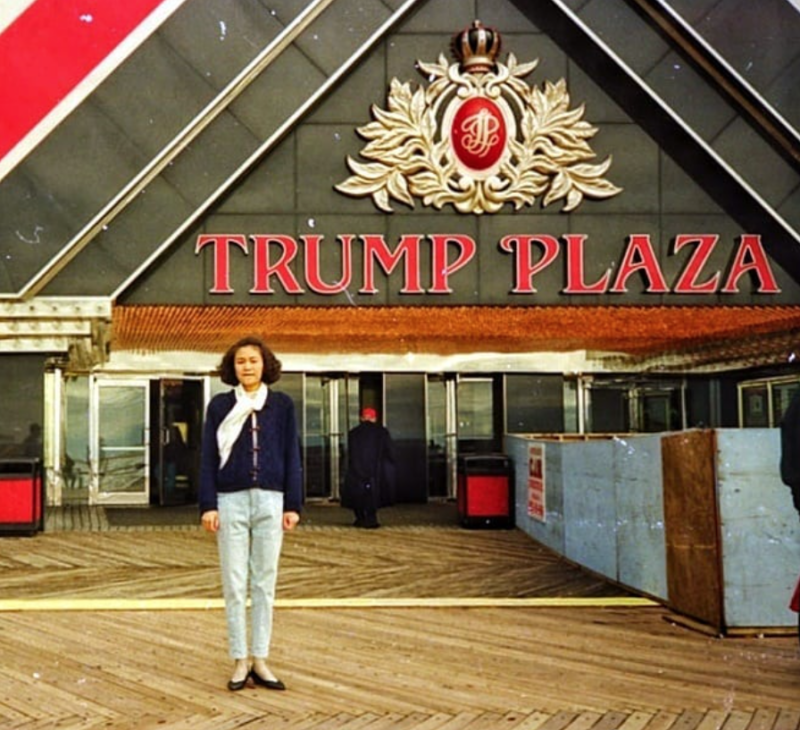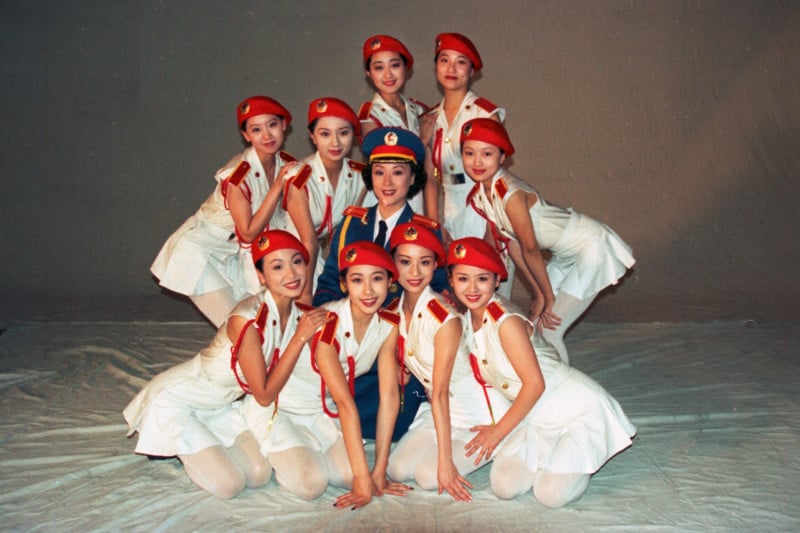 There is a surprising number of photos of people smoking at weddings. Sauvin learned that Chinese brides would light cigarettes for male guests to thank them for attending.
"It's interesting to be able to write a little piece of history from discarded intimate photos," explains Sauvin. "In my book Until Death Do Us Part published in 2015 by Jiazazhi, I focused on the role that cigarettes play in Chinese weddings. This title is fairly successful in China, probably because it invites us to look at the past with a hint of humor. Let's say that smoking cigarette bongs at your wedding is not as trendy now as it was then."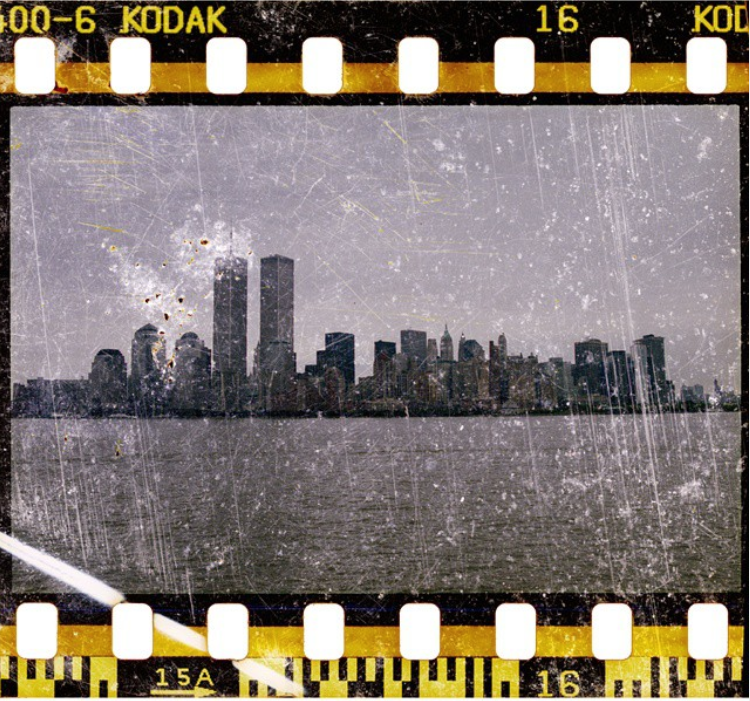 British documentary photographer Martin Parr has visited Sauvin's studio both in Beijing and in Paris. He collected all of Sauvin's books and then donated them to the Tate in London.
I mean, I collect books, but, I think, this is terrific. I love the idea of buying negatives by the kilo—the lottery of what you might find. And, of course, if they weren't here, they'd be underneath the soil by now. So, it's very good rescue…Thomas is a genius. — Martin Parr (10m37s in the video below)
Some families may have early on in the 80s found the cost of film and processing relatively high, and they only shot a few frames at a time.
"There is this one film where we can see photos of one Beijing family, and when we look closely, we can see the photos were shot over the course of 3 years," recounts Sauvin. "I really like the idea that one could capture photos of important moments in the family's life [3 consecutive birthdays] and be able to wait for three years to discover them when all the 36 photos are finally shot."
As cameras and photography became more affordable, you see that in 2005 families would go to places like the Summer Palace and shoot a whole roll in half an hour.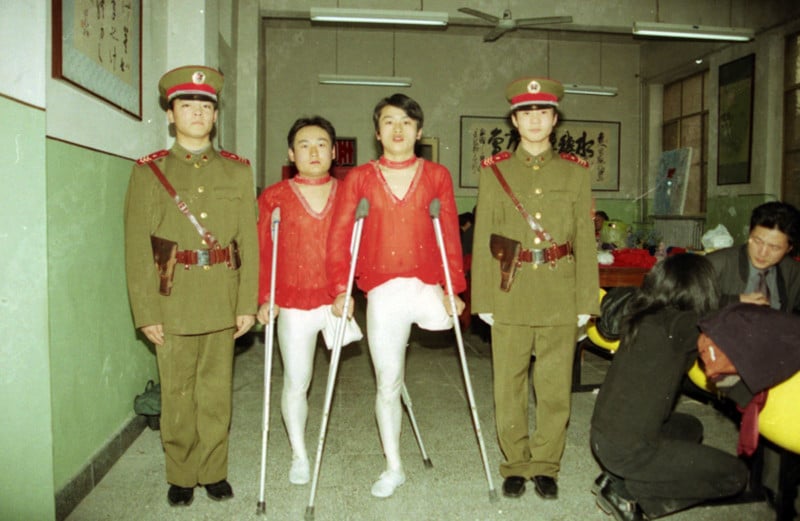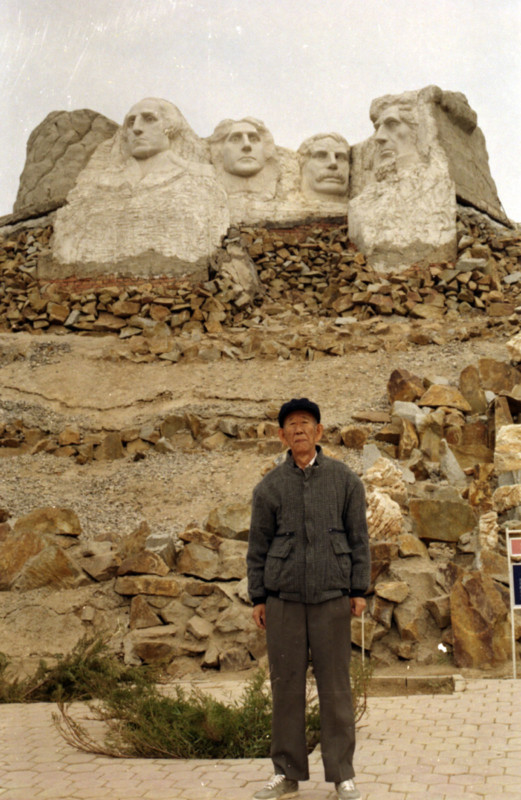 There have been unusual finds in the trove, including a 45-second TV program broadcast on the state-owned TV network CCTV1.
"Well, I sifted through the entire archive so many times," says Sauvin. "I never really used AI to explore the archive, so every time I come with a new idea or a new theme I want to explore, I simply have to look at the entire archive again."
Sauvin has explored a few themes in his Silvermine albums. There are a set of five photo albums, each containing 20 prints.
"The Silvermine albums offer a unique photographic portrait of the Chinese capital and the lives of its inhabitants covering a period of 20 years – from 1985, when silver film came into widespread use in China, to 2005 when digital photography came to the fore," explains Sauvin. "In these souvenir snapshots taken by anonymous and ordinary Chinese people, we are witnessing the birth of post-socialist China.
"Each album focuses on a different theme: Blue album: TVs and Fridges; Green album: One and Two; Orange album: Marilyn and Ronald [McDonald]; Pink album: Party and Transvestites; Yellow album: Leisure and Work.
"For McDonald, the first opened in Beijing in 1992, that's something that I could find in the archive, the statue, the restaurant, the toys entering people's home…
"In the 80s, China started opening to the West. I tried to find visual elements, themes, series which translate this opening up to western culture. I looked closely at the posters on the wall to note that Marylin was the most present icon. So, it's a series of people at home where you can see photos of Marylin somewhere in the back."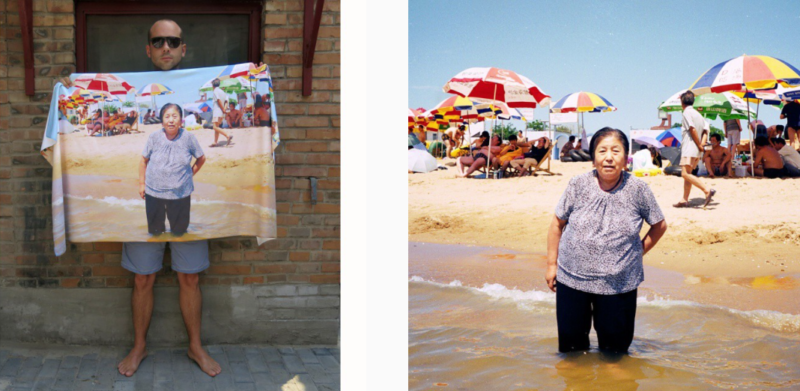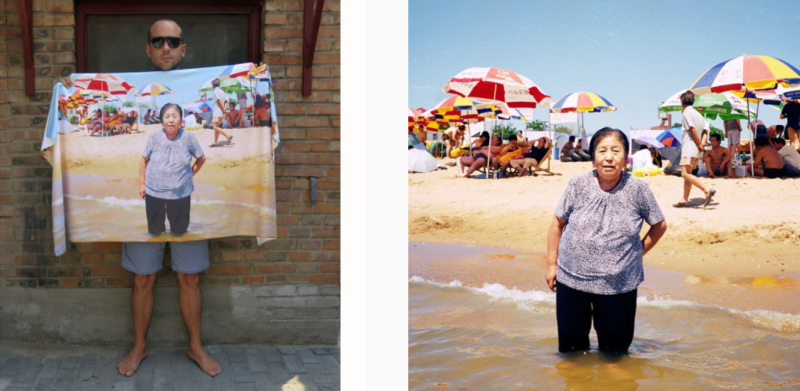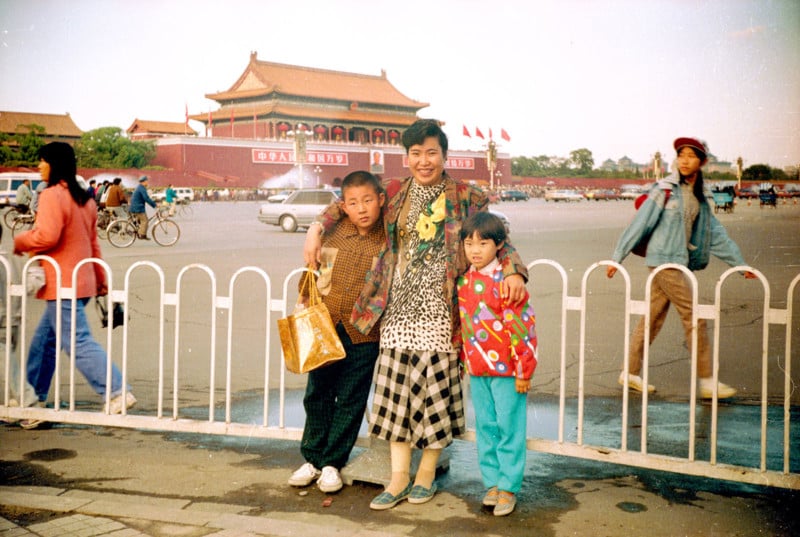 The archive is also growing in another unanticipated way. As more and more Chinese worldwide hear about the project, they send Sauvin files from their own family's earlier photos to be added to the archive.
Sauvin has been spending 10 hours a day, five days a week, working on the archive for the last 12 years. This is still an ongoing project — in January 2021, he received 25 kg (55 lbs.) of negatives at his studio in Paris, where he is now based, and they are currently being sorted and digitized.
You can buy books about the Beijing Silvermine here.
---
About the author: Phil Mistry is a photographer and teacher based in Atlanta, GA. He started one of the first digital camera classes in New York City at The International Center of Photography in the 90s. He was the director and teacher for Sony/Popular Photography magazine's Digital Days Workshops. You can reach him via email here.
---
Image credits: All photos courtesy of Thomas Sauvin/Beijing Silvermine and used with permission.